Gal Gadot Read From A Surprising Script For Her Wonder Woman Audition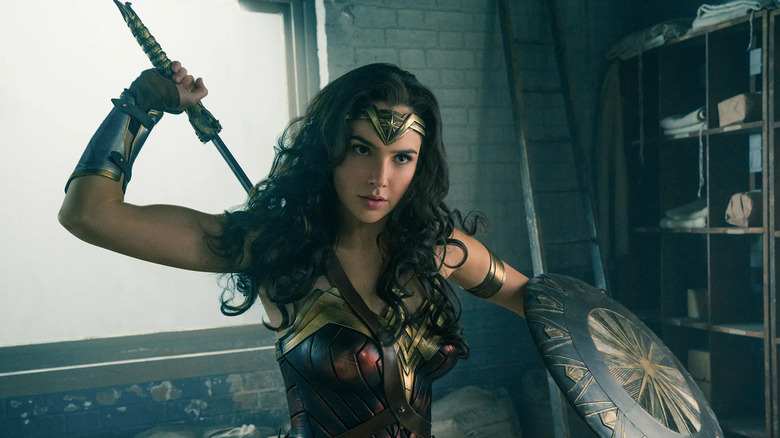 Warner Bros. Pictures
Following the exorbitant success of the Marvel Cinematic Universe, it made sense that DC, the other big name in the comic book industry, would try to get in on the action. They decided they'd launch their own series of films that would lead to an eventual blockbuster crossover movie in "Justice League." They began with Superman in "Man of Steel," which was quickly met with mixed reviews. They then added Batman to the mix in "Batman vs. Superman: Dawn of Justice," and any superhero fan could predict that the next hero to get their own movie would be Wonder Woman.
Gal Gadot was the one who took up the Wonder Woman mantle. She first appeared as the character in 2016's "Batman vs. Superman: Dawn of Justice." Even before her first appearance as the character, Gadot received some nasty criticism from those who believed she wasn't right for the role. Despite this, Gadot has played the role well and made Wonder Woman a big-screen icon again. The role has been a boon to Gadot's career, turning her into a household name.
"Wonder Woman" came out in 2017. Directed by relative newcomer director Patty Jenkins, it was the first female-led film in either the Marvel or DC cinematic universes. The movie went on to have great success, receiving mostly positive reviews and an impressive sum at the box office.
In an Actors on Actors interview, Gadot revealed that the audition process for the part of Wonder Woman was unusual. To her surprise, she was required to read scenes from Quentin Tarantino's "Pulp Fiction" for her audition.
A blind audition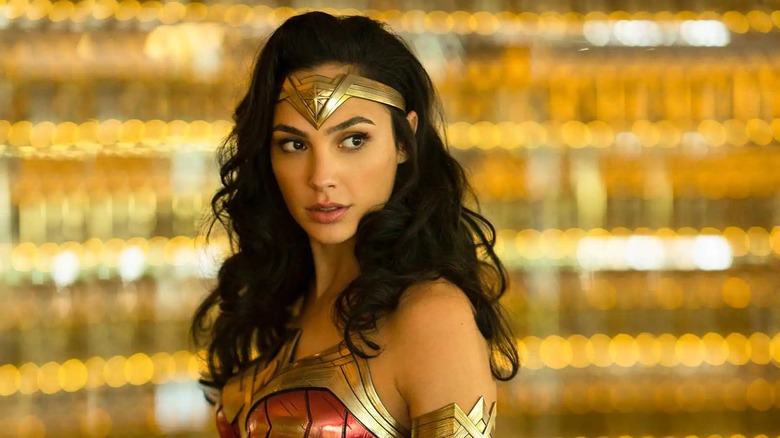 Warner Bros. Pictures
According to Gadot in the interview, she initially didn't even know what she was auditioning for. "It was weird because I didn't know they were auditioning me for 'Wonder Woman,'" said the actress, who has also appeared in three films from the "The Fast and the Furious" franchise. "So I knew I was auditioning for this 'secret project.'"
She received scenes from "Pulp Fiction" and was brought out to do a camera test without even knowing what role she was going out for. It wasn't until later that she heard the truth. "And then Zack Snyder, our director, called me and said it was for 'Wonder Woman.'"
Although she wasn't quite sure what she was getting into, Gadot has done her best to embrace her role as Diana Prince, according to a Collider interview.
"I feel very proud that finally this movie is being made, because all of you guys, all men and all boys, always had a figure to look up to, whether it's Superman or Batman or Spider-Man, or whatever it is, they always had heroes to look up to and for girls, it's always the princesses are being saved or being passive and finally Wonder Woman, she's fearless, she's proactive, she believes in herself. She believes she can do everything, and that's a true woman for me."
Gadot's work as Wonder Woman seems to have made an impact with audiences, as she's now in talks to star in a third solo "Wonder Woman" feature. Even in a DC Extended Universe that seems to be in a constant state of flux, Gadot has proven that she can act as the steadiest piece of the DC puzzle.