Oliver Stone Thinks Quentin Tarantino Sunk Natural Born Killers' Critical Chances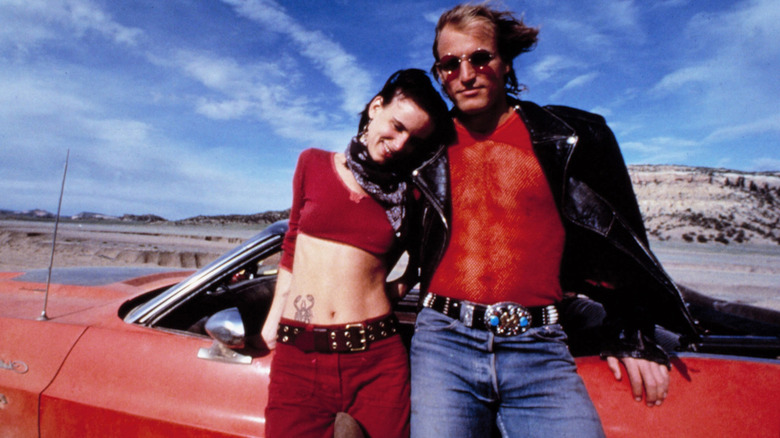 Warner Bros
Oliver Stone's five-year, seven-movie run of "Salvador," "Platoon," "Wall Street," "Talk Radio," "Born on the Fourth of July," "The Doors" and "JFK" remains unprecedented in the realm of studio filmmaking. The sheer polifiicity, regardless of budget, is impressive in its own right, but to work so efficiently at such a high artistic level on an often massive scale is staggering. During this span, Stone won three Oscars (Picture and Director for "Platoon," Director for "Born on the Fourth of July"), and earned mostly raves from critics — though, beginning with "Wall Street," he began to get dinged for his heavy-handedness (Charlie Sheen's spoken "Who Am I?" from the balcony of his Upper East Side penthouse suite was an ill omen of thundering obviousness to come).
Stone finally stumbled with "Heaven and Earth," a well-intentioned, yet maddeningly unfocused adaptation of Le Ly Hayslip's memoir of growing up in wartorn Vietnam. The film bombed, and reportedly left Stone exhausted. After spending the better part of a decade rigorously examining America's soul sickness from a variety of perspectives, Stone needed to cast off the prestige shackles and have some good, filthy fun. So when he learned of a savagely dark road trip comedy written by one of the hottest young voices in Hollywood, he leapt aboard.
At the time, Stone told MovieMaker magazine he viewed Quentin Tarantino's "Natural Born Killers" as "a look at the criminal subclass and the road movie concept, but through the mirror of media." It was an opportunity "for us to do a classic gangster film but with a new filter." What he couldn't have predicted was that, while he was in post-production on the movie, Tarantino would set the 1994 Cannes Film Festival with his postmodern masterpiece "Pulp Fiction." This was anything but a blessing.
Tarantino shivs Stone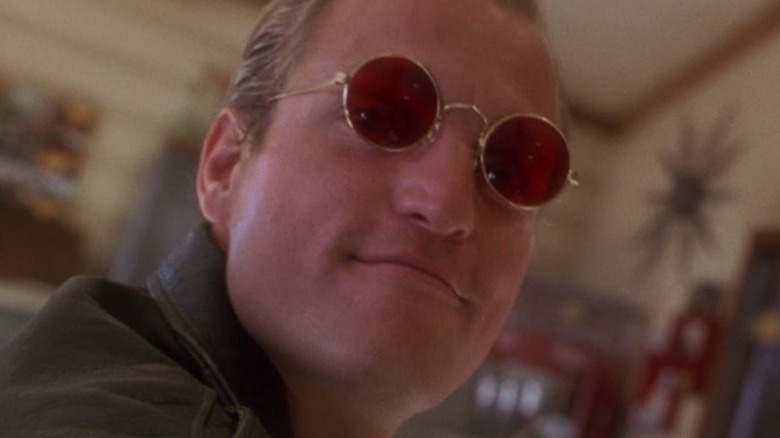 Warner Bros
While Tarantino's overnight anointment as a pop-culture genius should've been a boon for "Natural Born Killers," the precocious writer-director's affinity for self-promotion/exaltation wound up placing Stone's film square in the crosshairs.
As Stone told MovieMaker, "All over the world — everywhere we went — we were hurt by the critics with him saying we had rewritten the script. He hadn't even seen the movie, but he was commenting on me, saying stuff about my films. It was just outrageous." Tarantino was particularly peeved that Stone had altered a screenplay that was fully envisioned on the page. To his mind, there was no need to depart so sharply from a script that could've easily worked as a plug-and-play adaptation.
"Natural Born Killers" had the advantage of hitting theaters on August 26, 1994, two months prior to Miramax's wide U.S. release of "Pulp Fiction" (indie films almost always rolled out slowly). It grossed a solid $11.2 million, and went on to be the box-office hit Stone desperately needed after "Heaven & Earth." The reviews, however, were a different matter. For example, while Roger Ebert dug the film enough to rank it eighth on his 1994 top ten list, Rolling Stone's Peter Travers declared it the worst movie of the year. Basically, critics were split as to whether Stone had made a mind-meltingly brilliant media satire or a mindlessly amoral exploitation flick. There was very little in-between.
Tarantino comes out on top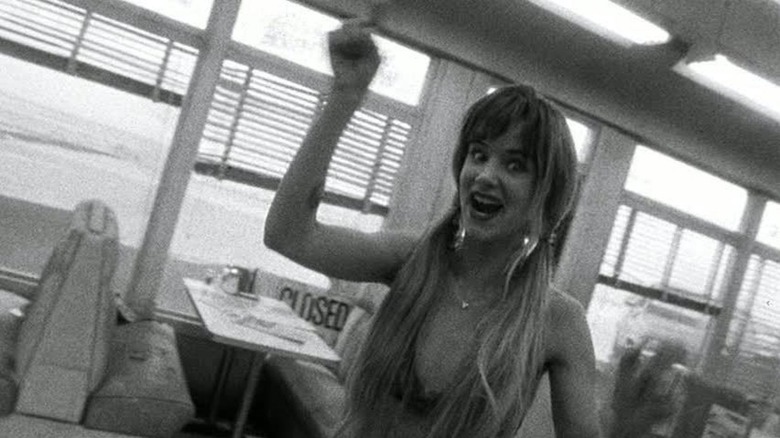 Warner Bros
There is a probably apocryphal quote attributed to Stone from 1994: "Quentin, you make movies. I make films." When talking directly to the press, the older, somewhat wiser Stone took the long view on the young director's criticism:
"I don't think it's right in our filmmaking culture for filmmakers to trash other filmmakers. I think it's wrong. We take so much s**t from press, so much, especially if you're established, that it's, it's mean-spirited. I wrote five screenplays for other directors which were produced. There were many changes made in those movies that I didn't approve of, but I never went public with it. I never went out with a hatchet for the director, because I understand the nature of the medium, which is that it is the director's call. So, you know, these things come full circle."
Though Tarantino and Stone finally squashed their beef, "Natural Born Killers," like most of Stone's movies, hasn't received much in the way of a critical revaluation (not even from Tarantino, who, as recently as 2021, claims he's never watched the whole film). This is probably because Stone's movies, for all their technical mastery ("JFK" is a brilliantly edited blend of film formats), aren't terribly deep. They tend to state their theses early and often. Meanwhile, Tarantino's "Jackie Brown" has acquired resonance over the years as a melancholy rumination on getting old. These things come full circle, yes, just not always in the way you'd like.