How A Conversation About Horse Butts Birthed Once Upon A Time In The West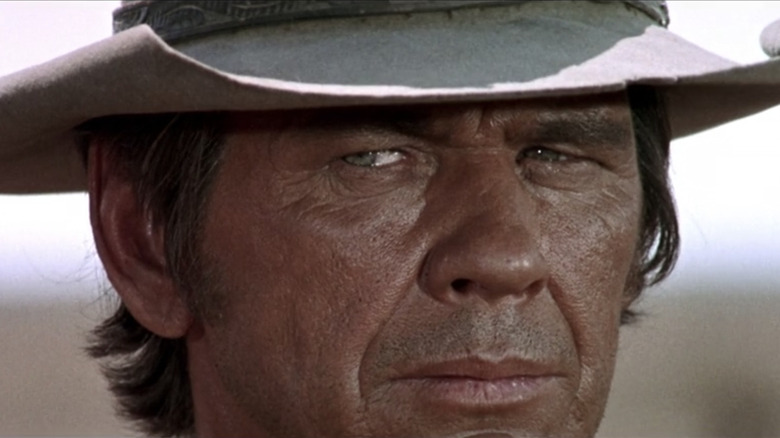 Paramount Pictures
When most people think of the filmmaking of Italian director Sergio Leone, many images could immediately come to mind. They could picture Clint Eastwood, draped in a poncho and looking tough, or they could picture a shoot-out shot from a low angle. The Leone staple that led to one of his best collaborations, however, was a little less romantic. Writer and director Bernardo Bertolucci was most fascinated by Leone's shots of ... drum roll please ... horse butts. That's right, like an Academy Award-winning Tina Belcher, Bertolucci was enamored with the way Leone filmed equine rear-ends, though it wasn't exactly out of love for the horse butts themselves so much as what they represented to him. 
After Bertolucci saw the bodacious horse booties in "The Good, The Bad and The Ugly," he knew he had to work with Leone, and the result of their collaboration is one of the greatest westerns of all time. 
Appreciating realistic rumps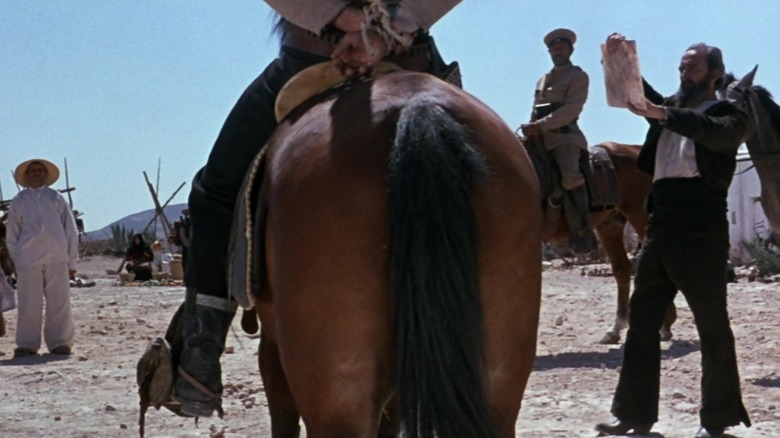 United Artists
Back in 1988, Bertolucci told the Daily Telegraph that he actually first met Leone during an early afternoon showing of "The Good, the Bad and the Ugly" during the film's first day in theaters in Rome. Leone was up in the projection booth, likely curious about audience reactions, and he recognized Bertolucci. The next day, he called Bertolucci, himself an acclaimed director, and asked him what he thought of the film. Bertolucci told Leone that he liked the film, and then gave him a surprising explanation as to why:
"Because of the way you shoot the horses' arses. Most directors shoot them in profile or from the front, but you have this wonderful line of arses, a chorus of arses. Very few directors shoot the back, which is less rhetorical and romantic. One of them is John Ford."
Leone had very specifically set out to make films that refuted the romanticized, sterilized version of the Old West and had been influenced by Ford's least sentimental film, "The Man Who Shot Liberty Valance." So when Bertolucci explained why he was so enamored with Leone's work in such an interesting way, Leone knew the two had to collaborate. 
Making the anti-Western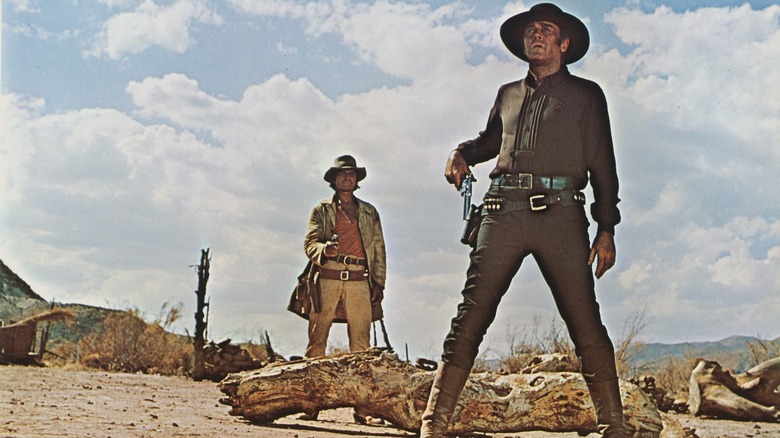 Paramount Pictures
According to Bertolucci, Leone went quiet for a moment, then said, "We must make a film together some time." Leone knew that he and Bertolucci had a mutual understanding about deconstructing the mythic ideal of the Old West, which would prove vital when they made "Once Upon a Time in the West" together. With Bertolucci's script and Leone's direction, "Once Upon a Time in the West" is the ultimate riff on the westerns of the 1950s and '60s that manages to comment on everything from "The Searchers" to "Rio Bravo" while making an imprint all of its own. 
There are few things in this world as satisfying as finding someone else who's on your exact same wavelength, especially creatively. It's kind of strange that the magical moment happened for two of the world's greatest filmmakers because of a row of horse butts, but hey — that's cinema.