Introducing The Parents Of The Seinfeld Gang Was A Shot In The Arm For The Series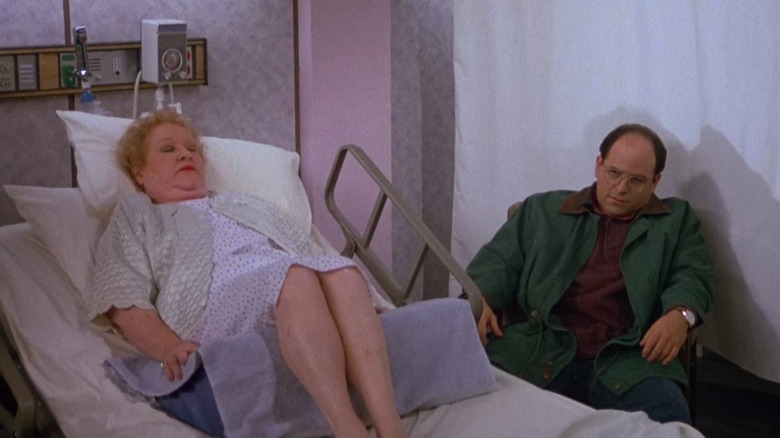 NBC
"Seinfeld" may have ended up one of the most popular and transformative television shows ever, but its success was not always certain. The show struggled with ratings in its first three seasons, always avoiding cancellation by the skin of its teeth.
The fourth season was where the show broke out, in part by putting out one of the greatest seasons of comedy of all time. With a season-long meta-arc where Jerry and George pitch a "show about nothing" to NBC executives, paired with some of the best individual episodes of the series, like "The Contest" and "The Bubble Boy," the show was finally gaining traction.
But this was more than just a result of stellar writing, according to former NBC president Warren Littlefield. In a Vulture interview, Littlefield said that part of what he believes boosted the popularity of "Seinfeld" was the introduction of the main cast's parents, specifically the Costanzas, played hilariously by comedy legends Jerry Stiller and Estelle Harris. This began when Harris first debuted as George's mother in "The Contest," which Littlefield spoke about in the interview.
"It starts with George's embarrassing moment with his family. An adult male has been caught by his mom, right? By introducing parents into the series and expanding that and doing this kind of an episode, we went outside of a niche base."
The show, which had mainly centered around its main cast of 30-somethings, was starting to get the older generations involved, which excited executives.
An older demographic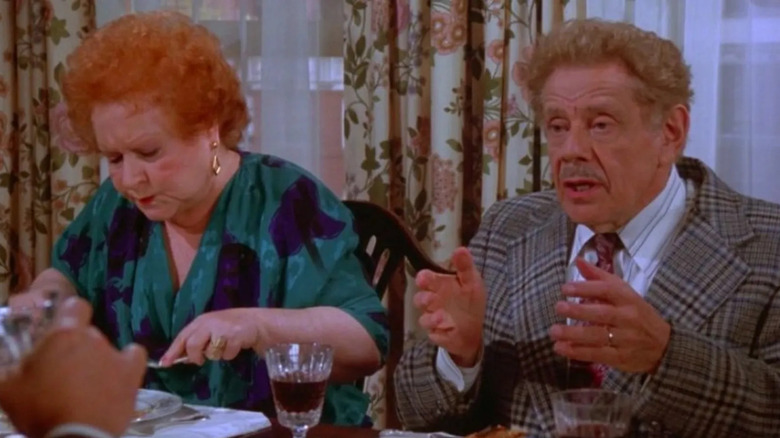 NBC
The introduction of the older generation of the Costanza family not only opened up new comedic avenues for the show, but demographic ones as well, according to Littlefield in the Vulture piece.
"Now you're into a much larger playing field for audiences. Yes, we were an addiction for adults ages 18 to 49, but we were [now] going younger and far older. We were inviting everyone into the tent. So on every level, on every demographic, it became a mainstream hit, because there was something for everyone. Ironic, because early on, it was thought to be too Jewish, too New York."
Whether this was the direct cause of the show's newfound success or not, "Seinfeld" went on to become a huge hit. Its ratings were so high that its rising tide would raise all the boats around it, including another show you might have heard of called "Friends."
Suddenly, "Seinfeld" wasn't just a show about wealthy yuppies in New York City complaining about all of the beautiful women they get to sleep with. It was a show about dealing with your parents, something everyone can relate to. Whether you're George, terrified of being embarrassed by your mother, or you're Frank, embarrassed by the awkward loser your son has become, there's something in the family dynamic that can appeal to anyone.