Felicity Jones' Rogue One Character Stuck With Her Long After Filming Had Wrapped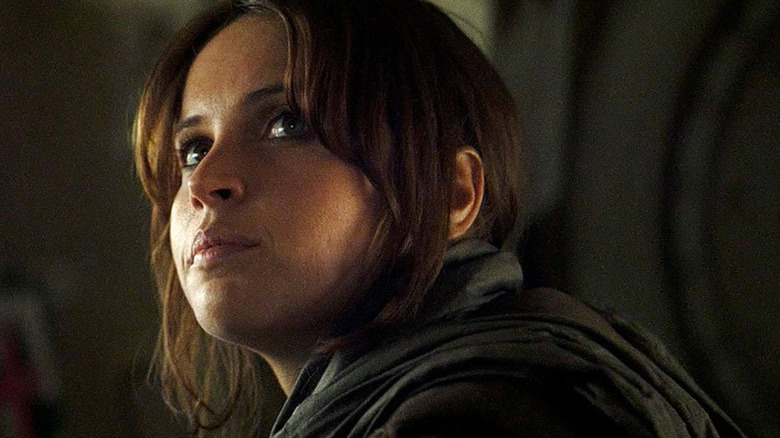 Lucasfilm
New "Star Wars" series "Andor" may have brought "Rogue One: A Star Wars Story" to renewed relevance, but for some of us, the events and characters introduced in that particular prequel have been living in our minds rent-free for quite some time. The subject of a possible alternate ending — which may not have killed off its entire main cast — as well as the film's extensive overhaul with help from "Andor" showrunner Tony Gilroy are hard things for detail-oriented "Star Wars" fans to forget. Even members of the cast have cited their difficulties with letting their characters go: Diego Luna admitted to full-on mourning his character before he was offered the chance to return in "Andor." His co-star Felicity Jones has even discussed potentially reprising her role as Jyn Erso ... somehow.
As amazing as the prospect of reincarnation would be, it's probably best to move on from such notions this late in the game. With the exception of Luna — and, hopefully soon, Alan Tudyk — most of the "Rogue One" cast has done just that. But that hasn't stopped Jones from keeping the legacy of her character alive in her daily life.
'I did feel invincible after playing Jyn'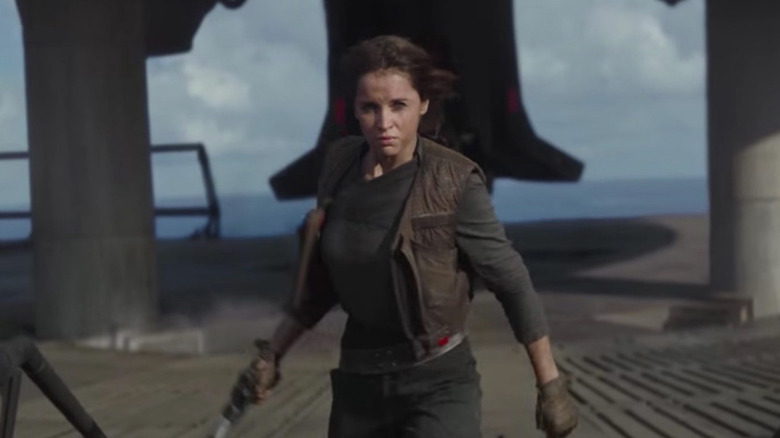 Lucasfilm
Felicity Jones is known for her "studious" approach to every role she takes, and Jyn Erso was no different. The actor spent months preparing for "Rogue One," studying Wushu with martial arts specialist Liang Yang and building the physique of a battle-hardened freedom fighter from the ground up. "I approached Jyn very physically," Jones told StarWars.com. "I wanted it to feel that she's been learning to fight her whole life and she navigates the universe in such a way that she's ready and prepared to attack whenever she might need to."
Wushu gave Jones the courage and the "mental strength" to convey Jyn Erso's confidence — and five years down the road, it's still something she carries with her. "I did feel invincible after playing Jyn," she admitted. "I remember some young guy was hassling my elderly neighbor for money at her front door and I intervened to get him to leave her alone. I definitely was channeling a bit of Jyn's strength in that moment!"
Of course, that inner strength wasn't the only attribute that Jones borrowed from Jyn. "I loved all those aspects of Jyn — her leadership qualities and her instinct for survival and also a sort of inner peace that made her feel 'what happens, happens.'" Even if Jones never gets the opportunity to play Jyn again, she still picked up a valuable attribute or two from her time on the "Rogue One" set.