The Legendary John Waters Is Returning To Directing For Liarmouth: A Feel-Bad Romance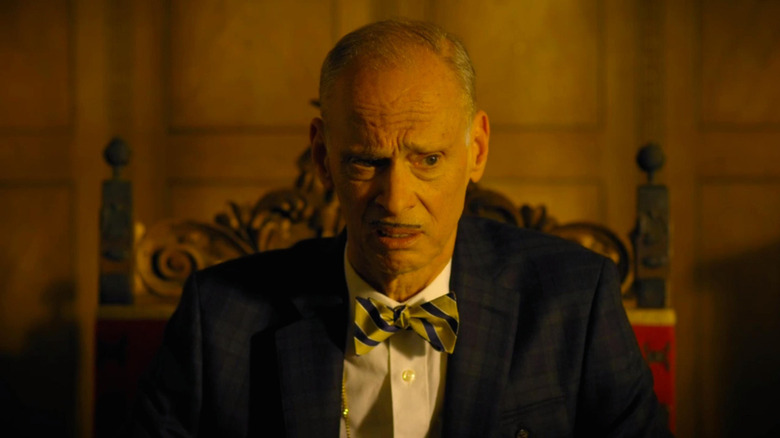 Filmbuff
It's a blessed day for sickos everywhere. That's because not only will John Waters' recent novel "Liarmouth: A Feel-Bad Romance" be getting a film adaptation, but it is being helmed by the absolute best person for the job: Waters himself. Deadline exclusively reported the news, with the film being produced by Village Roadshow Entertainment.
"'Liarmouth' is the craziest thing I've written in a while so maybe it's fitting that my novel was shocking enough to jumpstart the engine of my film career," wrote Waters in a statement provided by Deadline. "Thrilled to be back in the movie business, hopefully to spread demented joy to adventuresome moviegoers around the world."
While the 76-year-old director is a legendary name in the industry thanks to his subversive and often controversial films, it's been a while since we've seen his name on the big screen. His last directing effort was 2004's "A Dirty Shame," with him telling The Guardian that its financial failure at the box office was the reason he stopped directing altogether. Thank goodness he's gotten his mojo back because his directing prowess has been sorely missed.
She knows how to walk the walk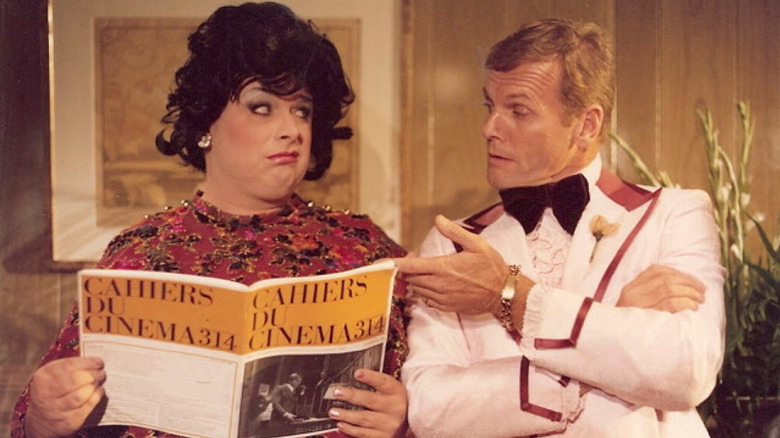 New Line Cinema
"Liarmouth," which was released in May of this year, centers around the dysfunctional Marsha Sprinkle. She's forty years old, a suitcase thief, a scammer, and just an all-around terrible person. Look, when your own family can't stand you and want you dead, then it's hard to argue that you're not the problem. However, a chance encounter with a mysterious and potentially similarly dreadful man changes Marsha's life in ways nobody thought possible. The subtitle isn't "a feel-bad romance" for nothing!
Needless to say, there's nobody else who could've brought this movie to the big screen than Waters. There are few directors who can effectively pull off that balancing act between extreme comedy and extreme earnestness. Nowhere is this more apparent than his numerous collaborations with Divine, including "Multiple Maniacs" and "Polyester;" while shocking and oftentimes disgusting, there is still a sense of rebellious joy in the acts playing out on screen. We have no doubt that this same diabolical energy will be present in this latest film.
"Liarmouth: A Feel-Bad Romance" does not currently have a tentative filming date. However, we cannot wait for production to start.