Live And Let Die's 'Bond Girl' Role Was Originally Written For Diana Ross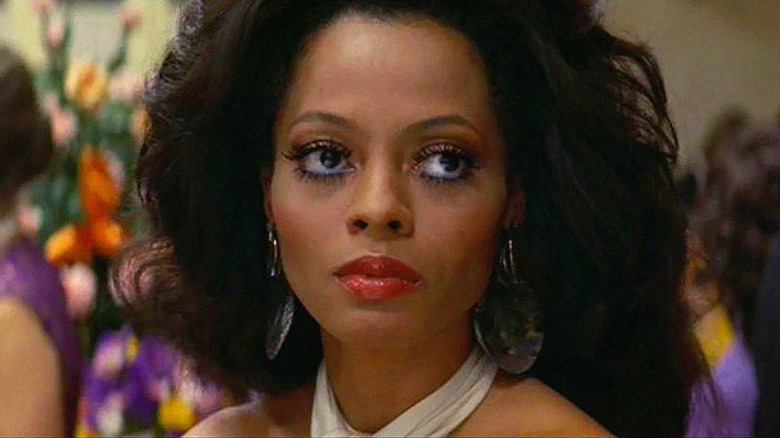 Paramount Pictures
Despite recent strides towards diversity in the James Bond universe, Black female rep in the franchise hasn't always been favorable. Of course, it has a bit to do with the political climate that the franchise was born into. Sean Connery's first outing as Bond came in the midst of the Civil Rights movement in the U.S., but Roger Moore's run — which began with "Live and Let Die" — coincided with the Blaxploitation era. That gave producers the leeway to introduce more Black characters to the world of Bond, including villain Dr. Kananga (Yaphet Kotto) and Bond girl Rosie Carver (Gloria Hendry).
While both characters more or less made Bond history, neither feels like a real win in hindsight. "Live and Let Die" pits nearly every Black character against Bond (which is never a good look) and misinterprets key aspects of Black culture in the process. None of this is more prevalent than in Bond's two love interests: Hendry's Rosie Carver, and Jane Seymour's Solitaire.
Solitaire is a psychic tarot reader who possesses the powers of obeah, a spiritual practice with inextricable ties to the African diaspora. As most obeah practitioners are descendants of enslaved African and Caribbean peoples, it's odd that the British Seymour was cast in that particular role — especially knowing that the character was originally written for the film as a Black woman. "Live and Let Die" screenwriter Tom Mankiewicz even imagined singer-turned-actress Diana Ross in the role, but a series of conflicts forced that casting to change before shooting began.
The trouble with Solitaire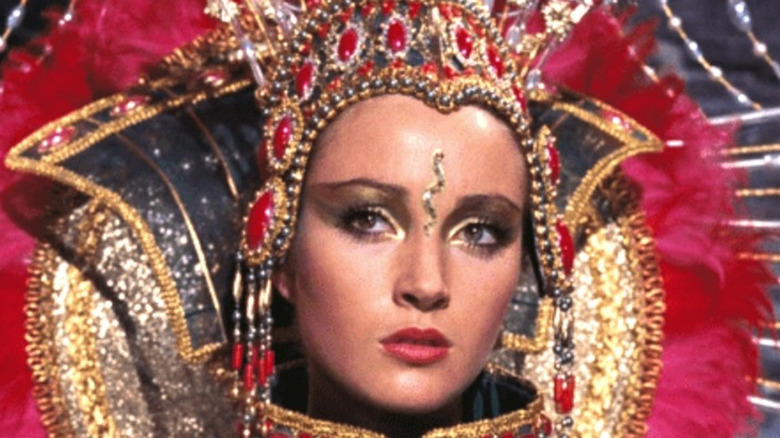 MGM
While Solitaire was originally white in Ian Fleming's novel, Mankiewicz took inspiration from the Blaxploitation movement and wrote her as a Black woman. A smart idea in theory to be sure, but a major red flag for producer David Picker. Mankiewicz later told Superman Cinema that Picker asked him to rewrite Solitaire for a number of reasons.
"First of all, there's two or three countries where I can't open this in if she sleeps with a Black girl," Picker told Mankiewicz. "One being Japan; they don't like race mixing at all on the screen." South Africa was also a concern: While Bond films had always been popular there, the country's stance on racial segregation would have taken a release off the table entirely.
Solitaire as a character was also a bit controversial, as her powers of clairvoyance are tied to her virtue — and when she ultimately loses her virginity to Bond, she loses those powers forever. As Mankiewicz recalled in his memoirs, "My Life as Mankiewicz: An Insider's Journey Through Hollywood," Picker worried about the reception in the US, too. "'When you have James Bond deflowering a Black virgin played by Diana Ross, I'm not so sure you guys want to go to the Detroit opening of this movie either,'" Picker said.
The final word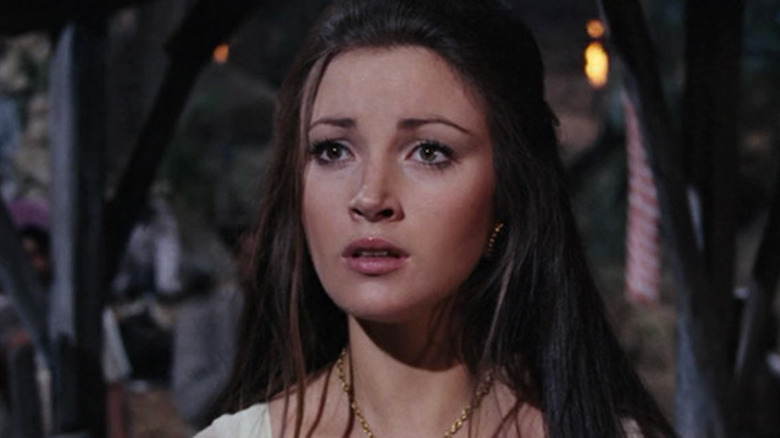 MGM
Even without the interracial controversy, casting a megastar like Diana Ross would have been a major gamble. As "Live and Let Die" was Roger Moore's first Bond film — and Moore was the first Bond to succeed Sean Connery — Picker worried that casting Ross would draw attention away from the new Bond. As unfortunate as the circumstances were, he made a pretty compelling case. Mankiewicz ultimately rewrote Solitaire as white, and Bond's second love interest (who was originally white in the initial script) became a Black woman.
It'd take another 20 years for a Black actress to officially star as a romantic lead in a Bond film. With Halle Berry's turn as Jinx in "Die Another Day," the Bond franchise finally remedied its disappointing streak in terms of representation. It's been great to see that representation only becoming more varied in the years that follow. And while it would have been amazing to see Diana Ross in a Bond film — or at the very least, performing a Bond theme — maybe it just wasn't in the cards.