Bryan Cranston Jumped At The Chance To Work With Wes Anderson On Isle Of Dogs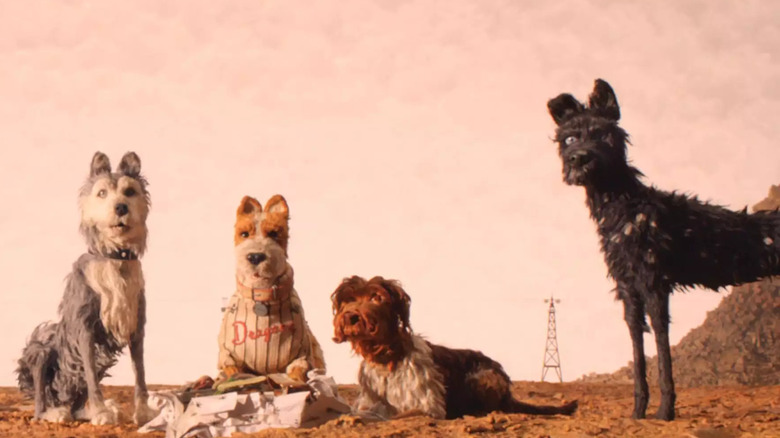 Fox Searchlight Pictures
For every actor, there's a point at which they've "made it" — where film offers go from opportunities given to them by gracious directors and producers to offers or requests from desperate directors and producers. For Bryan Cranston, "Breaking Bad" was his big break. He starred in one of the most critically acclaimed and popular television shows in history. He proved his excellent range as an actor. After "Breaking Bad," the parts would come to Cranston, and not vice versa.
This began quickly, with Cranston getting a major role in the 2014 blockbuster "Godzilla." Cranston's name being attached to a movie had become so valuable that he was heavily featured in the film's promos, despite having a very small amount of overall screen time. Cranston's star power was evident, and he got more and more opportunities as time went on.
Despite the increasing frequency of these great opportunities, Cranston grew no less excited when great ones came across his desk. One director he was absolutely thrilled to work with was Wes Anderson, known for films like "The Royal Tenenbaums" and "Moonrise Kingdom." In an interview with The Guardian, Cranston spoke about his reaction to receiving an offer from Anderson.
"Honestly, when my agent called and said the first three words, I knew my answer," said the actor. "Those three words were 'Wes Anderson wants...' I said yes before he'd finished the sentence."
A special offer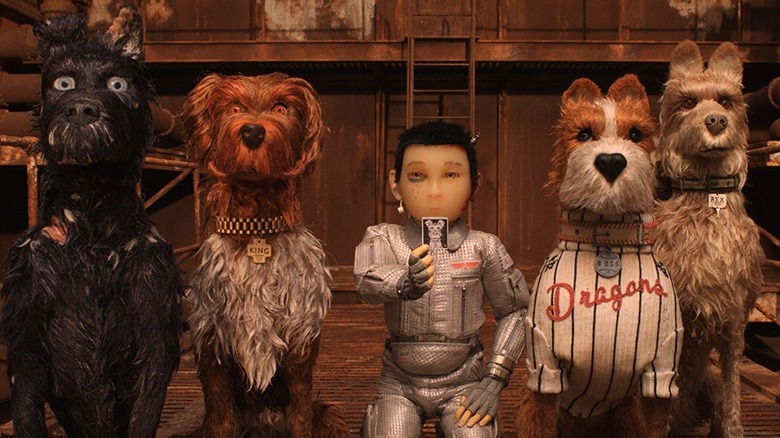 Fox Searchlight Pictures
Wes Anderson is very well-respected throughout the film industry, with even the legendary Martin Scorsese publicly praising his work. Anderson has to be used to the idea of actors being excited to work with him at this point, but it didn't stop him from approaching Cranston very kindly and personably.
Cranston spoke about receiving the script and his excitement for the opportunity in an interview with Collider.
"The script came along with a note saying, 'I like your work. I'd love to have you consider this.' And so, oh jeez, God, yeah, let's do that. In the very, very fortunate position I find myself in, sometimes surprisingly, I'm able to now work with really great auteurs and really wonderful storytellers. It almost doesn't really matter what he wanted me to do. I'd have done it, because from his film history, we know that we're going to experience something that is eclectic and unique. The way he opens up to the worlds that we're not familiar with, I love that."
So Cranston quickly accepted the script. According to the Guardian interview, he got exactly the character he had wanted to play, earning the role of Chief, a stray dog who leads a pack that lives on the titular Isle of Dogs. Cranston saw a lot of himself in the role, seeing himself as a "mutt" much like Chief.
For many actors, working with a director the caliber of Wes Anderson is the sort of dream you work your whole life for. You go to audition after audition just for a chance like that. It has to be gratifying for an actor like Cranston, who became a bonafide star later in life, to now be being approached by the directors themselves.