Bryan Cranston And Elizabeth Olsen Enter Talks For 'Godzilla'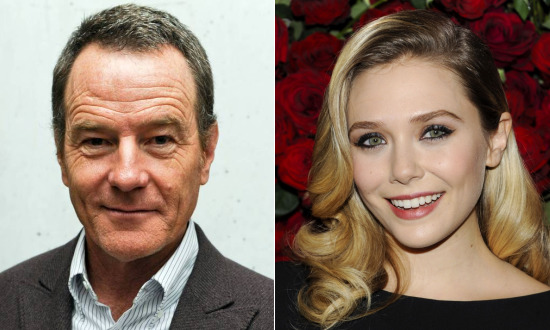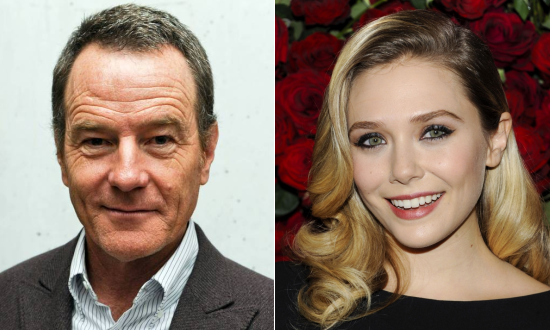 Gareth Edwards' Godzilla remake will be sending some of Hollywood's best and brightest to get (potentially) crushed to death by a monster. Elizabeth Olsen and Bryan Cranston are looking to join Aaron Taylor-Johnson in the sci-fi tentpole for Warner Bros. and Legendary. There is one little detail standing in the way right now, however — none of the three deals can be finalized until Frank Darabont finishes his rewrite of the script. Hit the jump to keep reading.
Cranston's movie career has really picked up in recent years thanks to Breaking Bad. He appeared in some six films in 2012 — Red Tails, John Carter, Madagascar 3 (well, his voice anyway), Rock of Ages, Total Recall, and Argo — and has the comedy Get a Job due out later this year. With Breaking Bad coming to an end this summer, we can probably expect to see even more of him on the big screen soon.
Olsen broke out in 2011 with Martha Marcy May Marlene, and has since stuck mostly with indies like Liberal Arts and Kill Your Darlings. That's about to change, though, as she has Spike Lee's Oldboy coming out this fall. Variety reports that she's been on the verge of booking a big franchise for some time now, having been tested for Captain America: The Winter Soldier (she lost to Emily VanCamp, you'll recall) and eyed for Paramount's Teenage Mutant Ninja Turtles.
It shouldn't be too long before we find out whether Olsen, Cranston, and Taylor-Johnson's deals pull through. Darabont got his hands on the script about a month ago, and the team is aiming to have everything ready so production can begin in March. Godzilla is scheduled to drop May 16, 2014.