Mike Flanagan's Fascination With Horror Fiction Comes From A Very Personal Place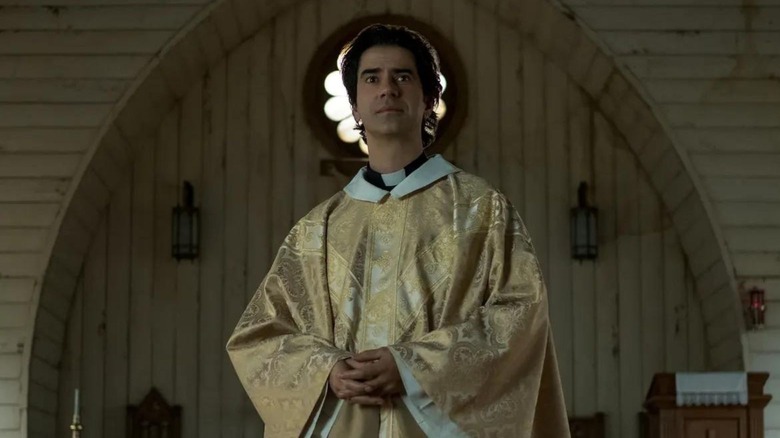 Netflix
Mike Flanagan is a master of horror. In "The Haunting of Hill House," the filmmaker crafts a deeply personal tale of intergenerational trauma and confronting the horrors of your past. With "The Haunting of Bly Manor," Flanagan unravels gothic romances and relationships as a visceral metaphor for grief. And in "Midnight Mass," the revered director blends vampirism as a metaphor for addiction. 
Horror is more complicated in the works of Mike Flanagan, who uses the genre as an opportunity to tell bigger tales that are deeply interconnected with fear. Most of his work is inspired by his experiences with life and his experiences with his extended family. It's no wonder Flanagan can tell such compelling horror stories, because his fascination with them comes from a personal space.
The afterlife is intriguing to Mike Flanagan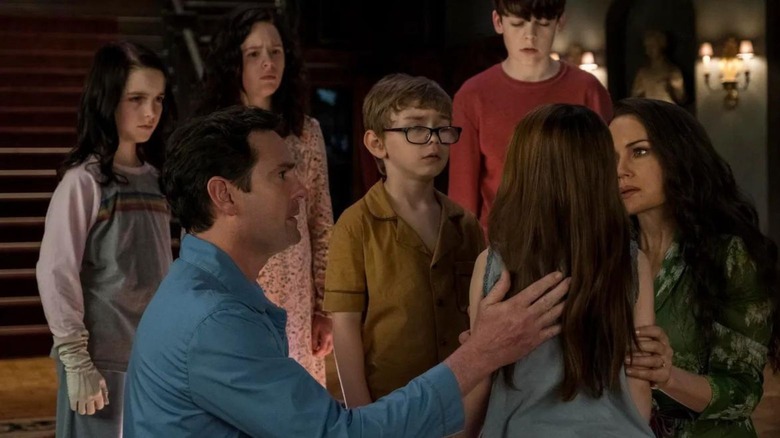 Netflix
Flanagan's horror universe on Netflix is profoundly ingenious — it isn't just a ghost story waiting to spook you — it's more. It combines the themes of mental health, life and death, and how grief manifests into trauma while functioning as a ghost story. When talking with The New York Times about his work in the genre, Flanagan reflected on how his fascination with horror fiction was inspired by his experiences. 
While "The Haunting of Hill House" is infused with his experiences with death in his extended family and includes "specific imagery" from his life, "Midnight Mass" is perhaps his most personal work yet. It is inspired by his experiences with addiction and religion.
'Death isn't the end for us'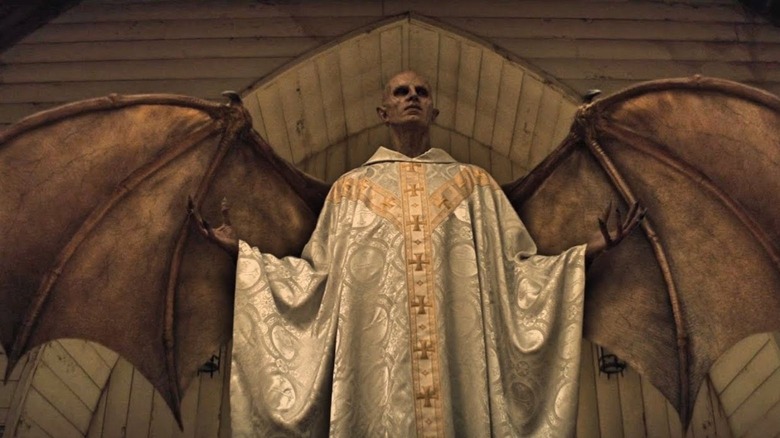 Netflix
"Midnight Mass" is centered on how the lives of residents living on a small, secluded island drastically change after the arrival of a young priest (the terrific Hamish Linklater). A higher power begins to take an interest in the island's affairs in a menacing, sinister way. In writing "Midnight Mass," Flanagan was intrigued by the ideas of the afterlife and how death wasn't necessarily the end.
"When you're talking about the afterlife and the soul, you're talking about ghosts ... we can't help but be attracted to the idea that death isn't the end for us, and that we're going to see the people we've lost again. That idea is one of the things that interested me in horror in the first place, and is as much behind our religions as it is behind our horror fiction."
"Midnight Mass" interrogates faith and theology and is far from the terror-inducing mansions of the "Haunting" anthologies. It's an intensely personal, resonating tale of how vulnerable religion can be in the face of fanaticism and fundamentalism.