Michael Caine Quashed A Potential 'Battle Of The Bonds' Between Sean Connery And Roger Moore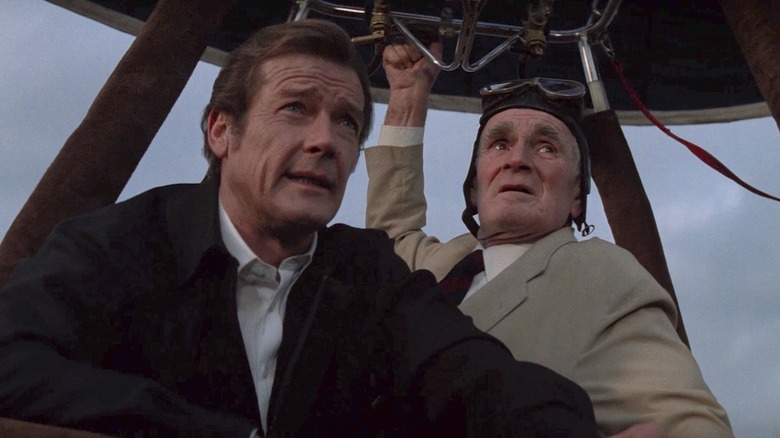 United Artists
There have, to date, been six official James Bonds (unofficially, that number is eight if you count the 1967 spoof rendition of "Casino Royale" starring David Niven as Sir James Bond and Woody Allen as Jimmy Bond). The franchise stretches back 60 years to "Dr. No," which means your 007 preference tends to coincide with the era in which you grew up. Baby Boomers swear by Sean Connery's imperturbably suave portrayal, while Gen X-ers have a soft spot for the jokey, gadget-laden larks headed up by Roger Moore. From there, it gets hazier. Timothy Dalton's two-film run has its defenders (many of whom believe he came closest to capturing the 007 of Ian Fleming's books), while Pierce Brosnan ... well, he certainly looked the part, but the movies, aside from "GoldenEye," fell short of his suitability.
In 2022, it feels like the consensus has shifted. On the strength of "Casino Royale" and "Skyfall," most people judge Daniel Craig as the best big-screen Bond. He's certainly the Bond for our times: ruthless when he needs to be, but emotionally vulnerable and capable of falling in love. The only other actor who conveyed these qualities was George Lazenby in "On Her Majesty's Secret Service," though the former model needed Diana Rigg to draw it out of him.
Everyone's got an opinion on the former Bonds, save, perhaps, for the former Bonds themselves. If they do have a personal preference, they're certainly not going to voice it. And you can thank Michael Caine for keeping the peace among the erstwhile 007s.
Honor among Bonds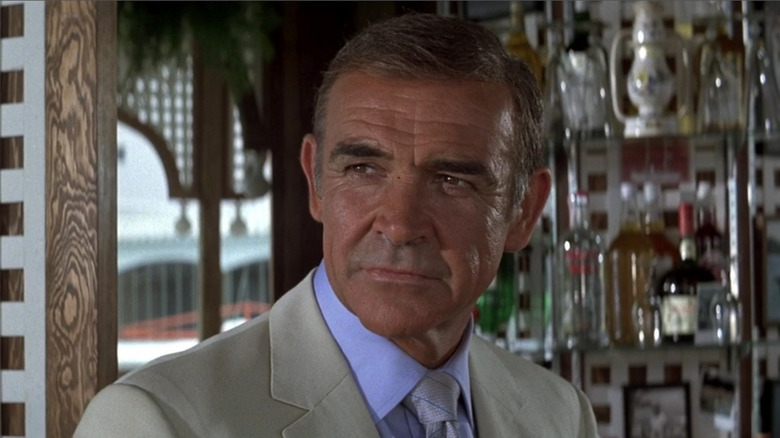 Warner Bros
In a 2007 interview with AFP, Moore recalled the moment in 1983 when his sixth go-round as Bond, "Octopussy," was pitted against Connery's return to the role in "Never Say Never Again" (a remake of "Thunderball" made possible by producer Kevin McClory's control of the book's rights). The media, or course, ran wild with a "Battle of the Bonds" narrative, pitting the two most successful portrayals against each other. There wasn't a chance that either actor could avoid being asked the question while doing press, but, according to Moore, their mutual friend Caine assured them they could and should avoid answering it.
"Sean and I never discussed our experiences ... not even with the leading ladies!" Moore said. "Actors don't really sit around discussing the parts they've played — just in case someone says 'That was crap!'"
"The best Bond" is a subjective matter, but we can measure their popularity in 1983 via their box office performance. "Octopussy" was the first out of the gate on June 10, racking up a U.S. domestic total of $68 million. "Never Say Never Again" cooled its heels until October 7, at which point it proceeded to reel off a final gross of $55 million. Had the release dates been switched, perhaps the outcome would've been different. 
All that we would've known for certain is that Connery was, is, and always will be the greatest James Bond of them all.