Danny DeVito's Time On Taxi Meant Missing Out On Indiana Jones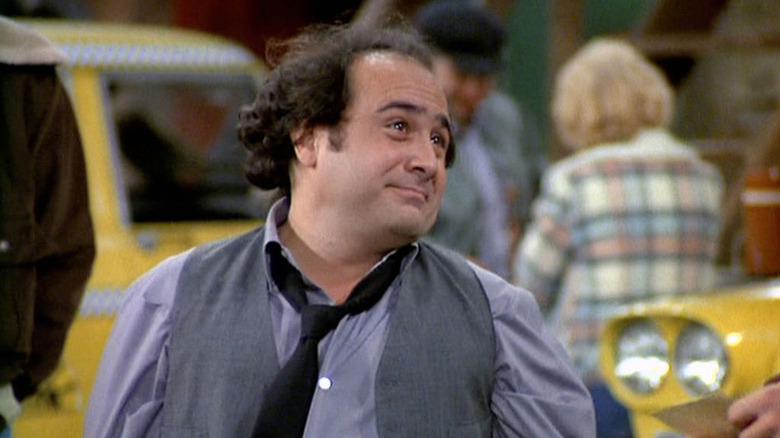 ABC
There are few actors with as unique a screen presence as Danny DeVito. When DeVito plays a part, he plays it in a way that nobody else could. Ever since his first major film role as one of the patients in "One Flew Over the Cuckoo's Nest," DeVito's voice, stature, and overall comedic ability have become one-of-a-kind.
After his breakout in film, he got his first big television role in "Taxi." DeVito earned the role in a fashion fitting his persona, according to an Esquire piece. 
"I had my sleeves rolled up and I throw the script on the table and say, 'All right, who wrote this s**t?' Nothing happens in the room. There's total silence. And then they just f***ing died laughing. I sat in the chair and they couldn't stop laughing. From that moment on, I was Louie on 'Taxi.'"
A sitcom that ran from 1978 to 1982, "Taxi" followed a group of New York City taxi drivers and their dispatcher, Louie, played by DeVito. The show was acclaimed at the time, winning three consecutive Outstanding Comedy Emmys. This show propelled DeVito to even bigger stardom, and he became a highly sought-after performer throughout Hollywood.
Despite raising his profile, DeVito's time on "Taxi" was not always conducive to getting new offers. When Steven Spielberg was casting "Raiders of the Lost Ark," DeVito was the first person offered the role of Indiana Jones' sidekick, Sallah, according to an interview with Empire.
"Sallah was originally written as a Sam Jaffe or Gunga Din type — almost a small creature from the 'Star Wars' cantina in an earthbound adventure film," Spielberg said in the 2021 interview. "I had originally offered the part to Danny DeVito, who wanted to do it but couldn't fit it around his schedule for 'Taxi.'"
Missing opportunities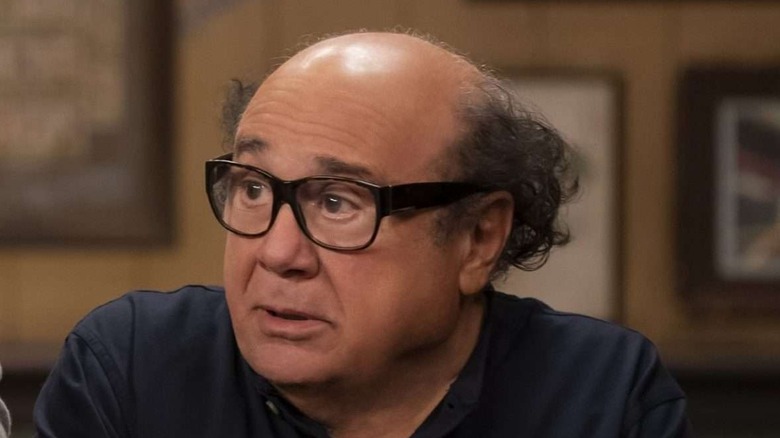 FX
DeVito is no stranger to turning down what could have been potentially life-changing parts. Later in his career, he turned down the role of George Costanza on "Seinfeld." Not only would that have changed his life and career greatly, but it would have completely altered the fabric of "Seinfeld" itself. You don't just give DeVito a role, the role becomes DeVito.
So while he had to reject the part, you can now consider a reality where Danny DeVito plays Sallah in "Raiders of the Lost Ark." You also have to consider how that changes that role. DeVito is a very different performer than John Rhys-Davies, who eventually took up the part. Not just in terms of personality and energy, but physically as well.
In the Empire interview, Rhys-Davies recalled when he first saw the script, saying, "I went to see [Spielberg] and said, 'Well, look, it says here that Sallah is a 5' 2" skinny Egyptian Bedouin. Are you proposing surgery?'" The part not going to DeVito completely changed the DNA of the movie, especially knowing he was who Spielberg originally had in mind.
You don't have to feel sorry for DeVito, though. His career has been long and fruitful, and for every George Costanza or Sallah part he missed, he took one that offered similar success, like Frank Reynolds in "It's Always Sunny in Philadelphia."
We'll always have the what-if of what Danny DeVito accompanying Harrison Ford on his adventures would have been like, but considering the films we got were still amazing, I'm fine with it just being in my imagination.