How Did Werewolves Within Become The Best Reviewed Video Game Movie Ever? Director Josh Ruben Explains [Exclusive]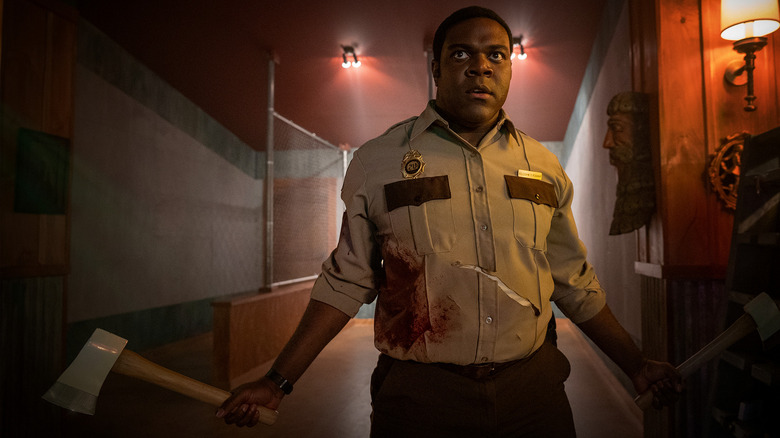 IFC Films
Hollywood has been trying to bring video games to the big screen since the mid-'90s and, admittedly, the results have been mixed. Sure, we've had franchises like "Resident Evil" pretty consistently do well at the box office, but what's been missing for most of that time is honest-to-God critical acclaim. But the tide has been turning in recent years with movies like "Sonic the Hedgehog" and "Detective Pikachu." However, the tide turned dramatically in terms of acclaim in 2021 with the release of "Werewolves Within."
Based on the Ubisoft and Red Storm Entertainment Oculus game of the same name, director Josh Ruben's low-budget werewolf flick currently boasts a stellar 86% approval rating on Rotten Tomatoes. That makes it far and away the best-reviewed video game movie ever. So, how did Ruben do what nobody else could with a mere $6.5 million budget? I had the chance to speak with Ruben recently in honor of his new film "A Wounded Fawn," and, addressing the topic, Ruben laid out the pieces of the puzzle that came together.
"The reason why that worked is because Ubisoft cut a check for a modest budget — by all considerations, low budget — and trusted a filmmaker to go do their thing, as opposed to saying, 'It's going to be this! You have to hit all these points!' Then, that raised the bar for me to go, ooh, now what would be interesting for me as an audience member with the Easter eggs? That has everything to do with trust. Everything to do with, 'Well, yeah, it looks like he can play.' You can't set impossible parameters for creativity. And they trusted the right filmmaker, I guess, for that video game, and it worked because they kind of let me off the leash."
The right approach all around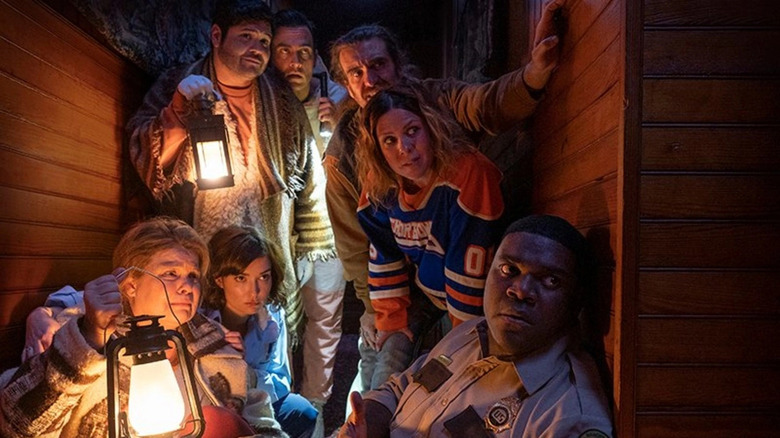 IFC Films
For those who haven't seen it, "Werewolves Within" is, essentially, a werewolf horror/comedy. It centers on a small town whose residents gather together inside the local inn during a snowstorm. The new forest ranger Finn (Sam Richardson) and postal worker (Milana Vayntrub) must try to keep everyone calm as a mysterious creature adds some terror into the mix.
It's a simple premise that started life as a video game, but one that could be adapted into a feature with a modest budget. We're not talking about something like "Halo" that requires tens of millions of dollars to bring to life. That was certainly helpful. "There weren't 50 producers going, 'Why aren't you looking at the stitching?'" Ruben added.
As the filmmaker explained, not having too many cooks in the kitchen allowed for a film with an actual point-of-view. Did it break the bank at the box office? No, but it did well on VOD and found its audience. As video games continue to be exploited as Hollywood searches for the next big franchise, other studios would do well to learn a thing or two from what Ubisoft and Ruben accomplished with "Werewolves Within."