Taika Waititi's Time Bandits TV Series Cast Includes Lisa Kudrow And More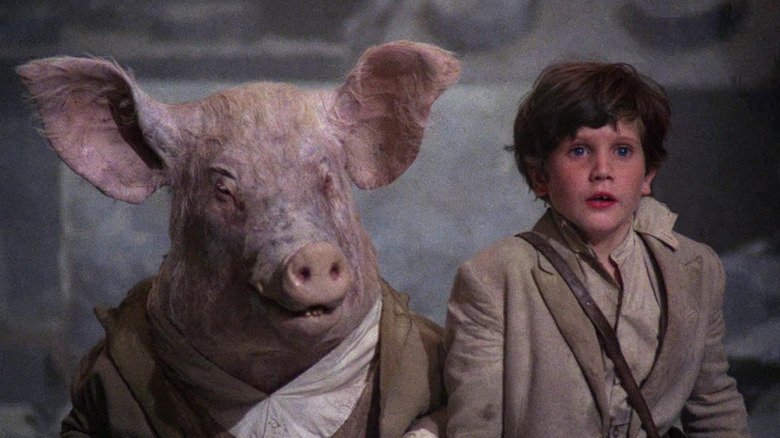 Embassy Pictures
The original "Time Bandits" was likely a pivotal movie for many of our readers growing up, as it helped bring the wackiness and chaos of Terry Gilliam movies to younger audiences. I know that it was certainly my introduction to the director. Now, a brand new generation will be able to experience "Time Bandits" thanks to Taika Waititi.
Apple TV+ has officially greenlit its long-gestating remake of the film for the streamer. While it wasn't formally announced beforehand, the series has already accrued a stacked cast that will reimagine the characters we became familiar with in the film. Kal-El Tuck will portray Kevin, an "eleven-year-old history nerd," according to Apple TV+, that meets a band of thieves and travels with them throughout time and space. Kiera Thompson will play a character named Saffron, who will likely be Kevin's sister.
While the entire group of thieves has not been confirmed, we do have some names attached that could give us an idea of what to expect. Lisa Kudrow is expected to headline the show as a character named Penelope. Although she could be Kevin's mother, there is also a chance she might be the leader of this ragtag group of bandits. Other cast members include Charlyne Yi, Roger Jean Nsengiyumva, Tadhg Murphy, Rune Temte, and frequent Waititi collaborator Rachel House.
One big difference in this adaptation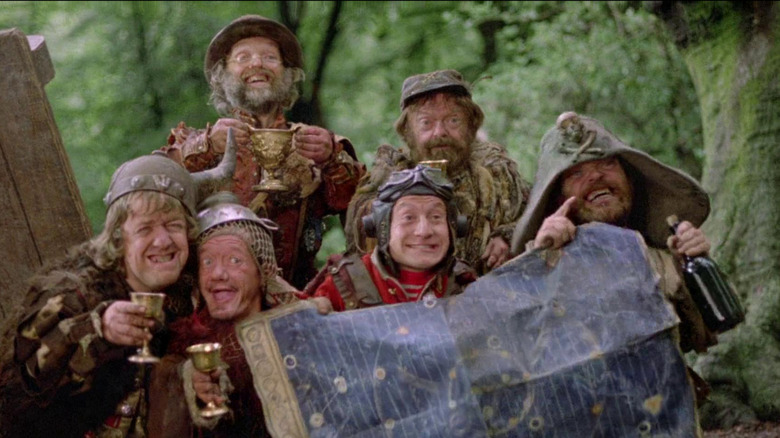 Embassy Pictures
If you've seen the original "Time Bandits," then you likely remember that the titular thieves all had dwarfism and were played by actors with the same genetic condition. If today's casting announcement is any indication, then this plot detail will likely be scrapped from the series altogether. Besides, it's not like the stature of the thieves was used in the original film for anything other than tacky joke fodder. After all, it was a Gilliam film, so such jokes were to be expected.
Moving back onto this reboot, Waititi will produce the series alongside collaborator Jemaine Clement. Other producers include Iain Morris, Garrett Basch, HandMade Films, Paramount Television Studios, AC Studios, and MRC Television. Waititi will direct the first two episodes, although other directors for the 10-episode series have not yet been announced.
"Time Bandits" does not currently have a release date, but will likely arrive on Apple TV+ sometime in 2024.