Time Wasn't On Sally Hawkins' Side While Learning ASL For The Shape Of Water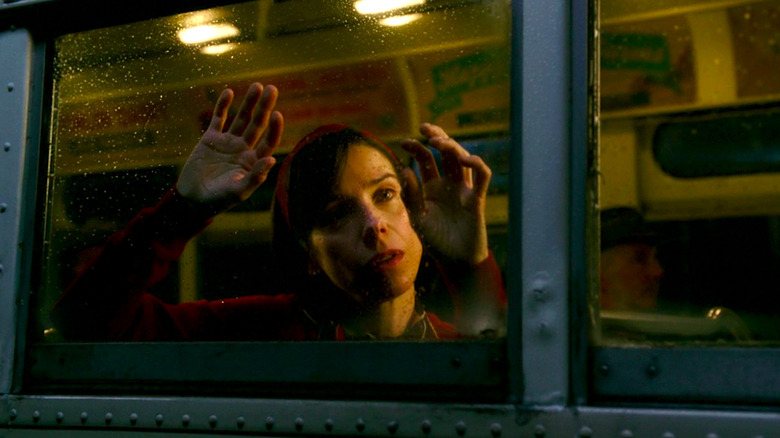 Fox Searchlight Pictures
Guillermo del Toro has always had a soft spot for the misunderstood, and his 2017 masterpiece "The Shape of Water" is perhaps one of his biggest explorations of the relationship between two individuals existing in a world that does not understand them. "The Shape of Water" often feels like a modern re-telling of director Jack Arnold's 1954 monster movie, "The Creature from the Black Lagoon." However, in Del Toro's version, the creature has been captured from its home in a South American river and brought to a government research facility where it is subjected to brutal treatment at the hands of the power hungry Frank Hoyt (Nick Searcy). The creature only finds solace in the kind and unassuming cleaner, Elisa Esposito (Sally Hawkins), who discovers the creature and sets out to befriend him.
American Sign Language (ASL) is an extremely important part of "The Shape of Water." Elisa is non-verbal and uses ASL to communicate with those around her. Her co-worker and friend Zelda Fuller (Octavia Spencer) often translates for her during their shifts together, and Elisa begins teaching the creature how to sign so that the two of them can communicate. Throughout the film, all of Elisa's dialogue is delivered through signing, and Hawkins had to learn sign language in order to play the part. On screen, she appears to be a seasoned signer, but Hawkins did not have much time to learn this crucial skill for the role.  
Learning a new language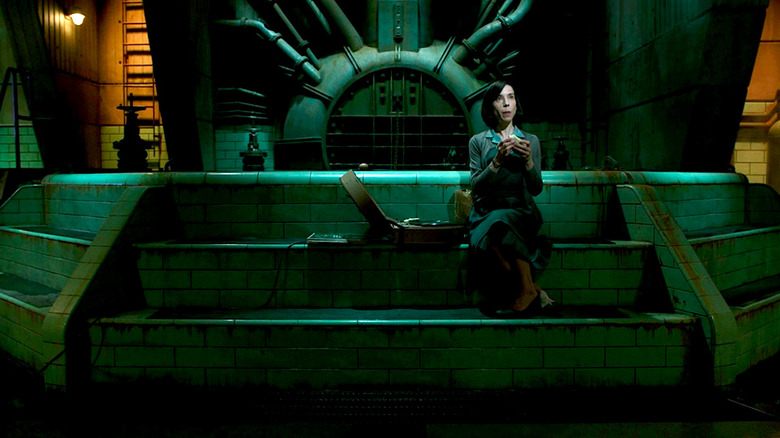 Fox Searchlight Pictures
To become Elisa in "The Shape of Water," Hawkins had to learn ASL in a very short amount of time. She told Deadline, "It was a lot of work. I'd done a brief bit of sign language before, in a scene in a play. But it really is learning a new language." Throughout the film, sign language is Elisa's main mode of communication, and Hawkins tried really hard to make herself look proficient for the role. "Having only a few weeks to do it in, you're never going to be fluent, but I didn't want to give myself away," she said. "I wanted it to feel as seamless as possible." She explained that she "could never do enough preparation," but she did her best to make sure that she would be convincing on screen.
One of the interesting things about Hawkins' ASL is that it is period specific. "It was a period piece, as well, so it was period ASL, and yet also with it being an amalgamation of things [Elisa] cobbled together, because of where she'd probably have learnt it," she explained. This unique style of sign language meant Hawkins had to really practice to hone her skills. "There were certain technical things I needed to acquire, and quickly," she said. She spent some time prepping before filming began, but the real work began once she arrived in Toronto to start filming. "It's like doing an intense course, and you can never do enough work." 
Hawkins' portrayal of Elisa is remarkable. She brings a tenderness and magic to the role, and all of her hard work learning ASL beforehand shows when she dazzles on screen. "I still wanted to be as accurate as possible, for it to have that layer of richness, so that it could be understood on another level," she said. It was a difficult task, and she succeeded.