Listen To The Opening Track From The Score For Bad Robot's New Netflix Movie Lou [Exclusive]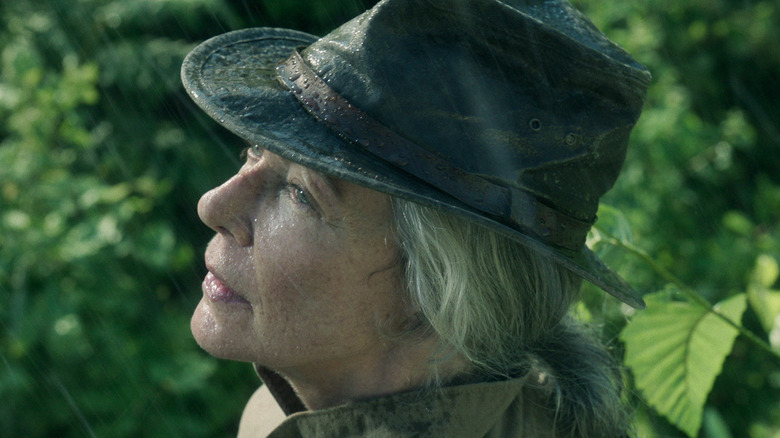 Netflix
"Actor over 55 plays character with dubious past who can still kick butt" has practically become its own genre since Liam Neeson put his special set of skills to the test in 2008's "Taken." It's a club that even counts Tom Cruise among its ranks these days... but don't tell him that.
Unless you're Helen Mirren or Michelle Yeoh, however, women in that age group rarely get the chance to prove they too can still beat the snot out of nasty low-lifes, traffickers, and other assorted crooks the way the Neesons and Cruises of the world do. "Lou," the new Bad Robot action-thriller headed to Netflix, aims to balance the scales a little in that regard by casting Allison Janney in the titular role, a grizzled loner living out her days in a mostly-secluded area with her dog. No, this isn't a "John Wick" type of situation. It's the kidnapping of a little girl who lives next door to her that spurs the hard-edged Lou into action, teaming up with the girl's mother (Jurnee Smollett) to track down and rescue her.
Anna Foerster ("Underworld: Blood Wars") directs "Lou" from a script credited to "The Staircase" executive producer Maggie Cohn and Jack Stanley, with Janney, Smollett, and J.J. Abrams among its producers. Ahead of the film's release, /Film can provide you with a sneak preview of the opening track from composer Nima Fakhrara's score.
The many lives of Lou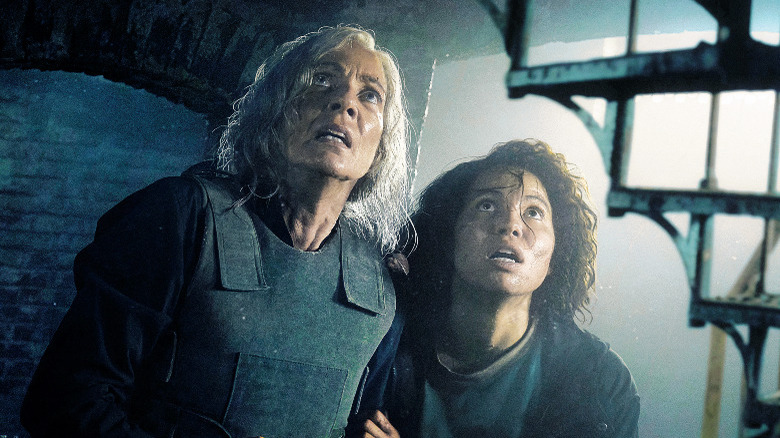 Netflix
Fakhrara, who's been writing scores for short movies, feature-length films, TV series, and video games since serving as an intern and assistant composer on movies like "The Seeker: The Dark Is Rising" and "The Bee Movie" in the late '00s, has described the opening track for "Lou" as follows:
"The 'opening' is our introduction to our adventures with Lou. Her current life, her past life, and her future. A trio of voices start the track with very special textures from the string trio. The track get larger with more special instruments, a bowed guitar, a larger ensemble of strings as well as special Iranian instruments."
Tonally, the opening track for "Lou" has a melancholic, ruminative vibe that seem befitting of a film that, by the look of it, is very much a redemption story by way of action movie. There's also a vigorous undercurrent that speaks to the film's survival-adventure aspects, what with most of it seeming to take place against the backdrop of the wilderness à la the 1997 thriller "The Edge" (only with nefarious humans as the threat rather than a hungry Kodiak bear). We'll see if that mix of genre elements, coupled with a pair of dramatic heavy-hitters as its leads, is enough to elevate "Lou" into something more than "What if old man thriller, but with Allison Janney?"
"Lou" begins streaming on Netflix on September 23, 2022.