Don't Look Up Director Adam McKay Is Apparently Serious About Fighting Climate Change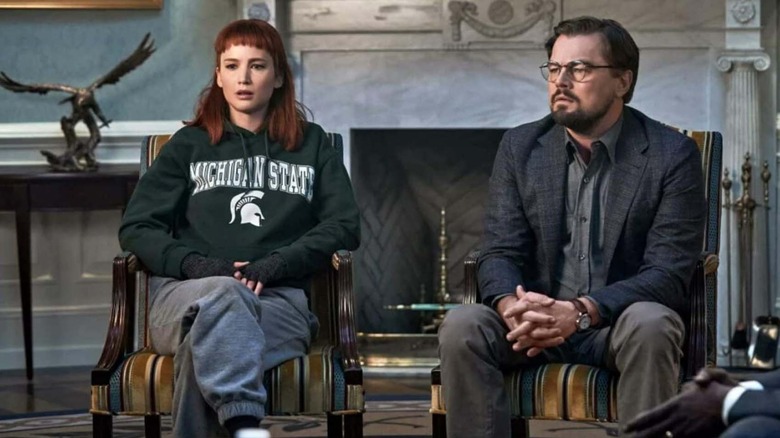 Netflix
Clearly, "Don't Look Up" really gave director Adam McKay something to think about. The Oscar-winning filmmaker has donated $4 million to Climate Emergency Fund, as well as joined its board of directors — marking the largest personal donation the foundation has received since its founding in 2019.
"The Climate Emergency Fund is unique in their commitment to funding, civil, non-violent, disruptive activism," McKay said in a statement, according to Deadline. "We are past time for politeness, past time for baby steps. I am proud to support their efforts and call on others to join me in doing everything we can to stave off the rapidly worsening impact of the climate crisis."
Additionally, Disney heir and activist Abigail Disney also announced that she is set to make a $200,000 commitment to Climate Emergency Fund. "Past generations have failed us, and now it's up to us to take swift action to avert climate disaster," Disney said, according to Deadline. "I'm proud to stand with Adam to lift up the brave activists Climate Emergency Fund supports and call on others to do the same. We do not have time to waste."
The influence of Don't Look Up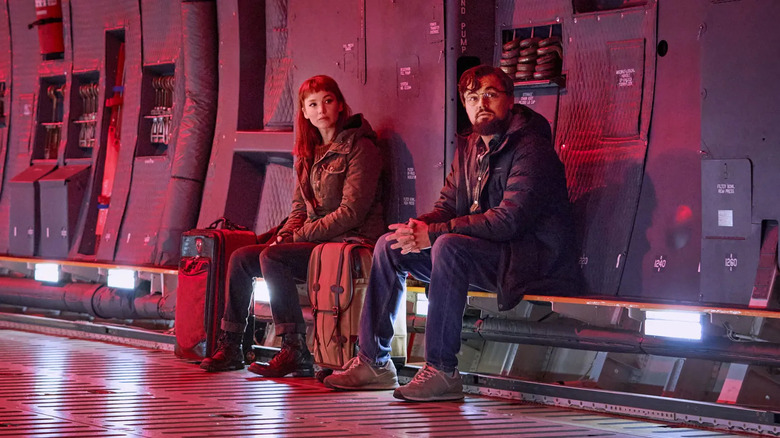 Netflix
McKay's latest film stars Leonardo DiCaprio and Jennifer Lawrence as two astronomers who attempt to warn mankind about an approaching asteroid that will destroy Earth via an unsuccessful and agonizing press and media tour. It's certainly a satire, but the similarities to our world are all too real within the film's outlandish story. McKay is clearly tapped into the major roadblocks we face to getting our planet back on track to being inhabitable. He previously told Associated Press, "I really do believe, without any hyperbole, scientifically speaking, this is the greatest challenge, story, threat, in human history."
The ending of "Don't Look Up" proves that the director wasn't interested in mincing words when it comes to highlighting our potential fates in the real world. In fact, his ending is so bleak, and probably on par with the consequences of humankind's impact, Climate Emergency Fund's executive director Margaret Klein Salamon called it "an important psychological, cultural intervention."
However, McKay doesn't take any credit for how his film may have influenced the climate fight. He was more concerned with getting activists their due and putting the cause in the spotlight in a major way. "It was really beautiful to see people who have been fighting this fight for much longer than me really feel seen," he told Associated Press.