The Way Down: Everything We Know So Far About Sarah Paulson's HBO Max Series About Cult Leader Gwen Shamblin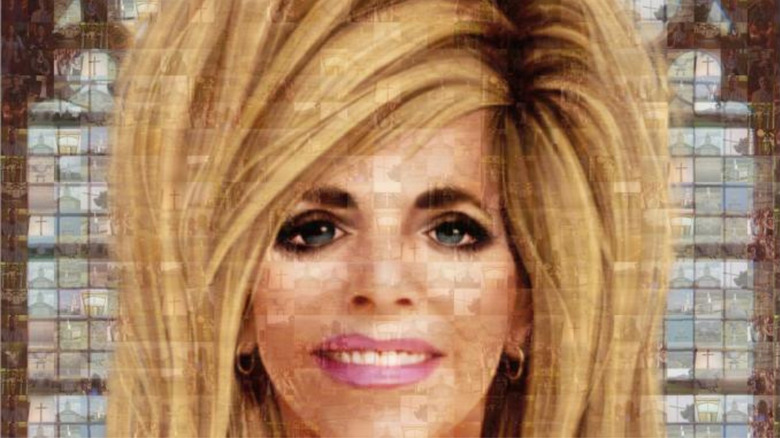 HBO Max
Weigh Down Ministries and its titular method of weight loss and religious worship have been a subject of public fascination for years. Whether it was because of leader Gwen Shamblin's eccentric appearance or the allegations of its Remnant Fellowship Church promoting eating disorders and abuse, it seemed like it was a must-know for anyone even slightly interested in the workings of "unconventional" churches. However, when Shamblin and six other leaders of Weigh Down Ministries died in a 2021 plane crash, public knowledge about the group spread further than it had ever had before, causing their secrets to be unearthed once more.
These secrets and the history of the group were covered in the HBO Max docuseries "The Way Down: God, Greed, and the Cult of Gwen Shamblin," which was set before and after Shamblin's death. Now that the docuseries has proven popular for true crime fans, it will now be adapted into a dramatized miniseries for the same streamer. Here is what we currently know about "The Way Down," the latest true crime limited series slated for HBO Max.
Cast and crew of The Way Down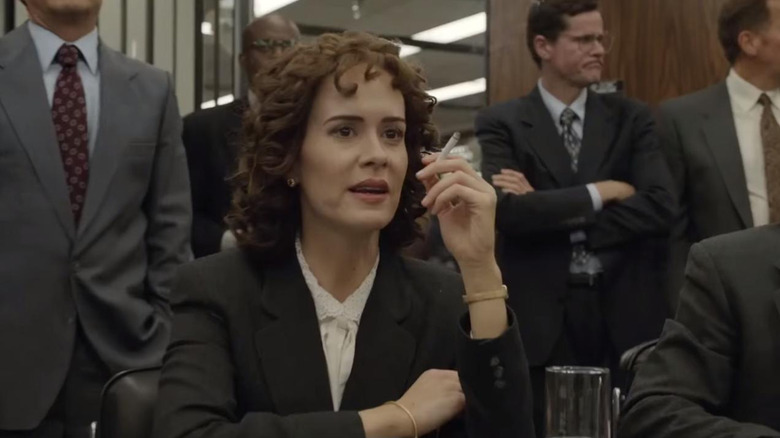 FX
Not much is currently known about who will play who in this assuredly-buzzy adaptation, but we do know who will play the cult-like leader at the center of the story. Sarah Paulson, a mainstay in biographical and true crime dramatizations, will play Shamblin and will also serve as an executive producer. Given her penchant for transforming into her roles, this could be both an exciting and risky role for Paulson to take. Currently, she is the only confirmed actor involved in the project, but other high-profile castings will likely follow.
The production side of the project is also shaping up to be quite interesting. Michelle Dean, who co-created the Hulu limited series "The Act," will serve as showrunner and executive producer. This hire could be an interesting one due to Dean's experience in journalism ("The Act" was based on her reporting of the 2015 Gypsy Rose Blanchard case), so there's the possibility that she could help uncover even more about the fellowship. However, this is unconfirmed. Ross Dinerstein and Chrissy Teigen are also confirmed to be producing the miniseries, as they previously helped produce the original docuseries.
The Remnant Fellowship Church's response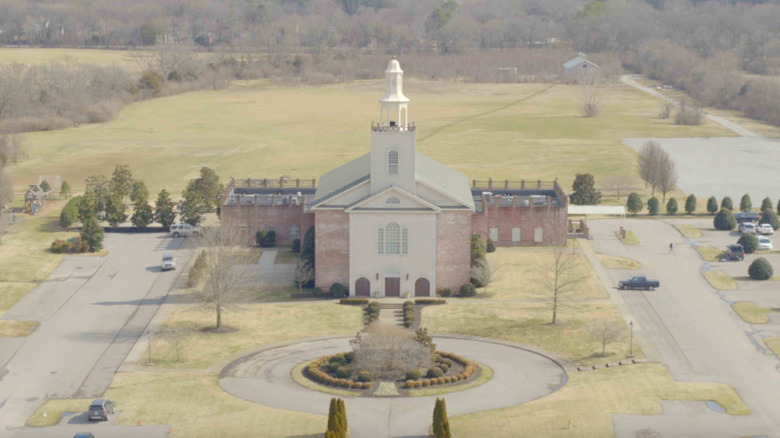 HBO Max
While there has been no official statement as of yet regarding the Remnant Fellowship Church's stance on the upcoming limited series, it's safe to assume that they won't be happy about it. They posted a lengthy response to the original documentary on their website, claiming that "The Way Down" was "yet again another Hollywood and media attack on religion."
The leadership of the church also didn't hesitate in positioning themselves as part of the reason why HBO Max and Warner Bros. Discovery faced intense scrutiny last month. Variety reported that current church leader Elizabeth Hannah Shamblin called the massive stock drop suffered by the company "a big win" for the church.
"I didn't ask for anything super difficult for the enemy," the surviving Shamblin allegedly said, "and all I asked was that their mouths would be closed. And in much love, I just asked that they would go away. And I believe that God is answering those prayers."
It turns out that the so-called enemy's mouth wasn't closed for long. The dramatized version of "The Way Down" does not yet have a release date, but is expected to begin production soon. All five episodes of the original docuseries are available to stream on HBO Max.