Jonathan Lipnicki On Taking His Craft More Seriously And The Comedy Version Of Donnie Darko [Interview]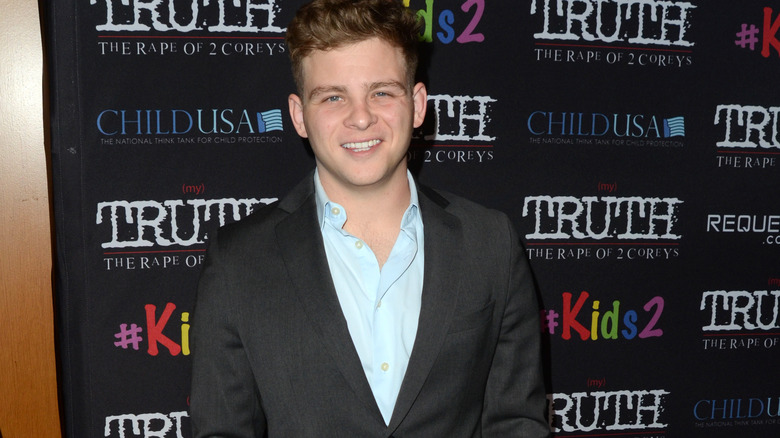 Kathy Hutchins / Shutterstock
It's likely you've seen his face at the bottoms of your favorite articles, perhaps next to a portrait of Mara Wilson, entreating you to click on an article asking "Where are they now?" Jonathan Lipnicki is here. And he seems to be more enthused about his craft than he ever was. 
Lipnicki, as those watching movies in the mid-1990s likely recall, began acting at the age of five, starring as the adorable young moppet Ray, son of Dorothy (Renée Zellweger) in Cameron Crowe's 1996 film "Jerry Maguire." Throughout his childhood, Lipnicki appeared regularly in a series of high-profile family films, including several nostalgic classics like "Stuart Little," "Dr. Dolittle," and "Like Mike." With each project, his parents were always cautious to ask if he wanted to act more. He always did. As a teen, Lipnicki attended school, but, having been bitten by the acting bug, continued to look for work throughout. Since about 2011, Lipnicki has been working steadily on stage and on screen, largely in a variety of independent productions. 
Recently, Lipnicki was kind enough to talk to /Film, and revealed that his love for acting is deeply ingrained. As a boy, he loved to play. As a young man, however, he began to take his craft far more seriously, studying theater with some of his favorite playwrights. Most recently, Lipnicki performed in a Los Angeles sketch comedy show called "Protected Under Parody" wherein two well-known movies are amalgamated into one. He performed in a combination of "Donnie Darko" and "Empire Records." 
Protected Under Parody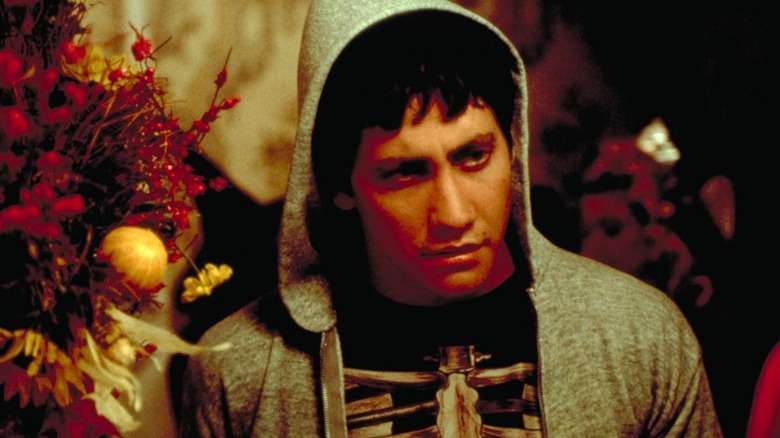 Newmarket Films
Tell me a little bit about "Protected Under Parody" and how you came to be involved. 
Yeah, so one of my friends reached out to me about doing "Protected Under Parody." And it was funny because she just asked me, "Hey, if you did this show, what movie would you want to do?" And for some reason "Donnie Darko" just came out of my ... Well, not my mouth, I texted her. But out of my fingers. And so that had just been a movie that I loved as a young man, a younger man. And I just thought, what a great idea to put two movies together. And just anytime you get to go on stage and do something fun ... It just seemed like a blast. And it was. It was really fun and I think it's such a great idea and I'm excited that they're continuing to do it.
It sounds very extemporaneous. Like an improv prompt. Is it scripted? Partially improvised? 
It's sketch. And of course, things happen live so there's going to be little bits of improv. But it's a sketch show and it was really well written. It was really fun. It's a really talented group of people. I was really excited to be able to work with them. They're a really talented group.
Getting into weird movies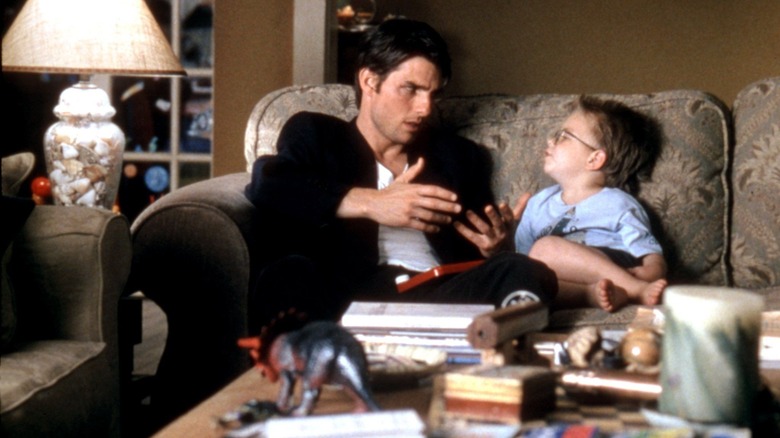 Sony Pictures Releasing
You got to do "Donnie Darko." If you were asked to come back and you got to choose another movie, do you have other movies in mind?
I don't know. I thought "Mulholland Drive" would be weird. That was in that time period when I was really into confusing movies because I hadn't seen anything "Donny Darko" in my life when I was in my young teens. Then I went in to mall and drive-in, and I just think it was like... Movies like that, inherently they're going to have some great comedy that come [from] them because they're so wild.

How often do you get to do shows like this? Sort of comedy, stand-up, sketch-inflicted things?
I've done some here and there, and then I've done theater. But this is pretty unique, so this was great.

As somebody who has started their acting career so young and who has continued to act, at what point in your career does your attitude about the craft change? When does it go from being "This is something I'm doing as a kid," to "This is something I'm going to continue to do in perpetuity?"
It's interesting because my first movie actually was "Jerry McGuire." And when I got onto set and I really had those days... It's interesting. As you get older you don't really remember as much. But I do remember a feeling of really loving it and not really knowing what that feeling was. Just loving every day, feeling fulfilled doing it. I went from reading "Go, Dog. Go!" to scripts. It just was ingrained in me. And it was always my choice. My parents, after every project, would ask me if I wanted to continue doing it. And the answer was always yes. 
The childhood filter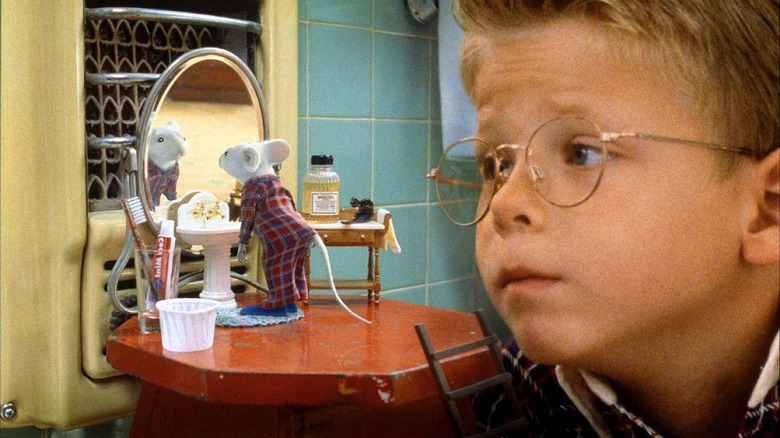 Sony Pictures Releasing
And it went from just being this thing that I loved doing probably to actually thinking of the craft and whatnot kind of early on. Maybe 10? The first few things I did, I really started to become a fan of other people's work and really try to dive into it.
The biggest transition for me was... I didn't work for a long time. And people always frame that as, "Oh, I went to high school," and whatnot. And that's the story that people tell sometimes when they don't work. Or if they're a child actor or whatever, they took time off. I did take time off, in the sense that it wasn't the only priority I had. But I didn't work because I just didn't work. I didn't really get any roles for a while.
And I'm honest about that. And it was because wasn't a very good actor at one point. Because the great thing about being young, a kid, is there's this nice inherent childlike wonder. And that's why a lot of kids you see are quite talented. And filters come in and you become nervous, or ... The world comes into play. And so for me, I went from just doing the natural thing, to trying to be like my favorite actors. 
Learning to love theater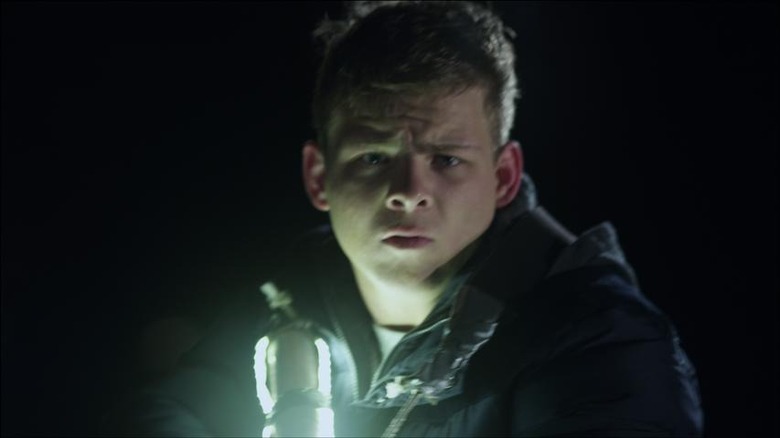 Syfy
So there was a transition I had where I got out of high school and I started doing acting classes. And I took a beginning acting class and worked my way through. And that was really where it took it to a new level where I was studying it. Really, really studying it. I'd never done theater as a kid, so I started doing theater. I always loved it, but I found a new, renewed type of love for it. And it really is, I think, the greatest job in the world when you have the pleasure of doing it.
So, you are on stage and it's satisfying in this new kind of way. Did you have one single transformative theatrical experience? What was "the first role" that cemented your love of the medium?
It kind of built. I did my first theater job ever ... It was really kind of funny. So, I auditioned for this play at the Mark Taper [Forum in downtown Los Angeles] called "The Lieutenant of Inishmore" by Martin McDonagh. And I didn't get it. But my agent at the time ... And this was a really great idea ... It got down to the wire, didn't get it. He was like, "What if I put your name forward as an understudy? There's some great actors involved. I think you'd learn a lot." And my first gig was understudying two different roles in it.
Watching Chris Pine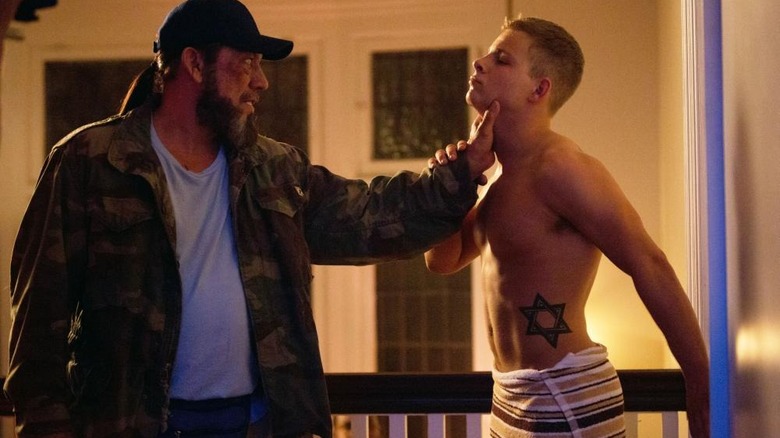 20th Century Fox Home Entertainment
And Chris Pine, pretty soon after "Star Trek," he was the lead of that. And I got to see Chris work, and I got to see some amazing actors in that production work. And it was really inspiring. So that was formative because I got to work on the whole thing, and work with really great people. And I never went on because everyone was so young and healthy. But I got to really rehearse on this really difficult material. And so that was a formative experience in its own way.
But probably the biggest theater experience that really changed my life was I got to do this play called "Lost Girls" at the Rogue Machine Theatre in L.A. And it was amazing material to work on. And we ran for five months, and we were doing a bunch of shows a week. It was a really amazing learning experience and really great material. And it was challenging and fun and really, really changed my life in a positive way.
This is one of those questions that only you can answer, but: How does acclaim that you get when you're very, very young factor into acting as an adult? Does it help, or is it a hindrance?
I hold myself very accountable ... I'm very grateful for what I did as a kid, and it definitely helps in a lot of ways. But it opens some doors and it closes some. I get great opportunities because of what I've done in the past. And also sometimes it can be a harder pitch in some ways. And I think that's how it informs my career today. I'm very honest about how that is. I love what I do. And am I exactly in the place of my career that I want to be right now? No. Absolutely not.
Living in the present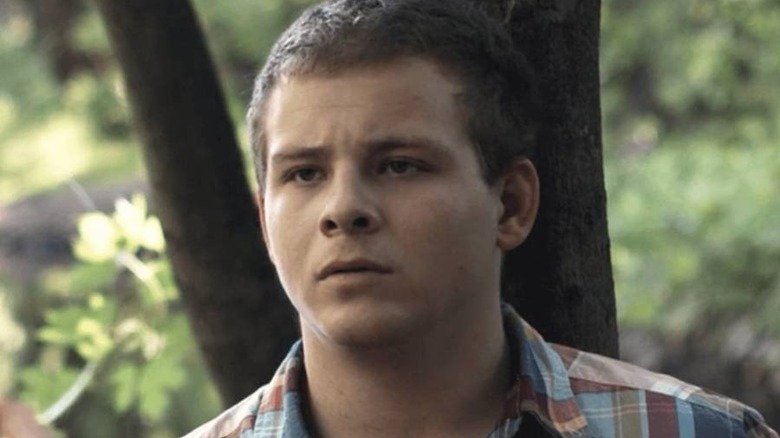 Meritage Pictures
I love working. And so I'm going to continue to work and do the best job I can and create my own stuff. Yeah. It's an interesting thing. And at the end of the day, I have a really great relationship with my past. I love what I did. It was really great. And it's a hard road to traverse sometimes because you want to be great. I'm super grateful for what I did and I have a good relationship with it, but it's not something I want to continue to harp on. I turn down most interviews, to be honest. I think you guys are really great at /Film.
I'm flattered.
If there's stuff that talks about my past ... I'm 31 years old, I'm almost 32. And I love what I did, but I also ... I want to live in the present, here. And I have a lot more, as an actor, to offer than what I did when I was a child.
I just ****ing love acting, man.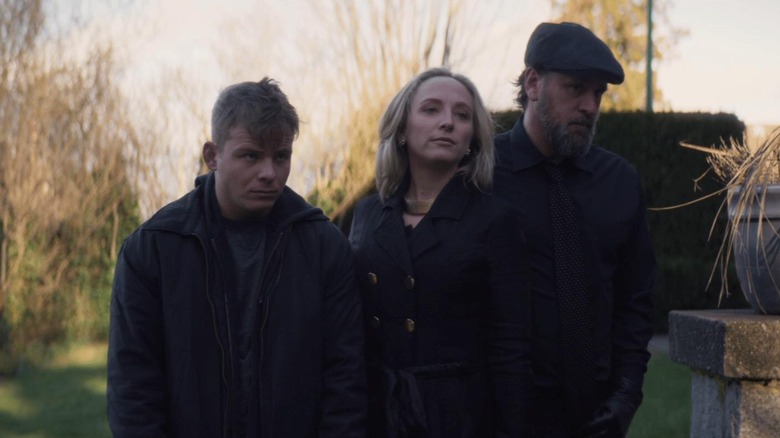 Well Go USA Entertainment
Do you have any roles or types of roles you'd love to try out? What sort of parts are you passionate about now?
I started writing recently. And I'd love to continue to explore that and do something with one of those where I get to act in it. I had a really great opportunity ... And this is type of stuff I really ... You live for as the actors. I had the opportunity to work with one of my favorite playwrights, Theresa Rebeck. And she wrote something for me and I made it into a short. And I got to do some festivals with it. And it's those [types] of experiences that stay with you. So to be able to work with great writers and great collaborators, I don't have a, "I want to do exactly this."
I just really want to do fun... It's either got to be extremely fun for me or something creatively that really challenges me. But at the end of the day, I'm an actor. I'm auditioning for things. I don't know where it's going to go. Let's be honest, I don't have any control. So I audition for things. And I'm a fan of [the] material, so comedy, drama, whatever it is, it's not like I really have a choice right now. So I wanted to just make the best choices I can as far as either what comes my way. I still get offers here and there. And also put my best foot forward when I'm reading for stuff.
I think you'd make a very good Hamlet.
Oh, thank you. I really appreciate that. That would be great. Good material is good material. I love exploring different things. I love challenging myself. But at the end of the day, I just ****ing love acting, man.