David Duchovny Knew Just What Kind Of Character His Zoolander Cameo Needed To Be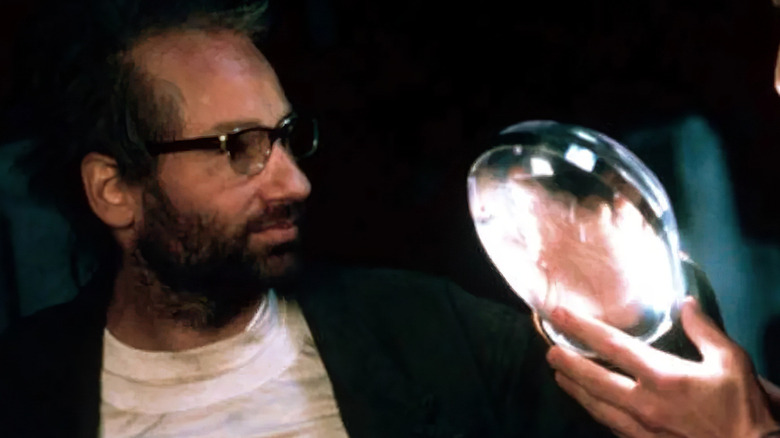 Paramount Pictures
Ben Stiller's 2001 comedy "Zoolander" was an ode to hot people everywhere. The movie, which centers on Stiller as a dim-witted supermodel named Derek Zoolander who is brainwashed and trained to assassinate the Prime Minister of Malaysia in order to ensure that stricter child labor laws are not passed in the country, is one of the strongest comedies of its era, and perhaps Ben Stiller's best work. Will Ferrell and Owen Wilson as well as Stiller turn in comedic performances that are as hilarious as they are absurd.
The movie is also full of celebrity cameos, from Lance Bass to Cuba Gooding Jr. to Donald Trump. Many big names had minor speaking roles in the movie as well, including Vince Vaughn and Alexander Skarsgard.
One of the big stars brought in for the movie was David Duchovny, at the peak of his fame following "The X-Files." Unlike his careful acceptance of his role in "The X-Files," David Duchovny practically demanded he be in "Zoolander," and had very specific ideas about the role he'd like to play. He was going to go from one of the most handsome actors of his time to a "Gene Hackman" type, in his words (my apologies to Gene Hackman).
The homely hand model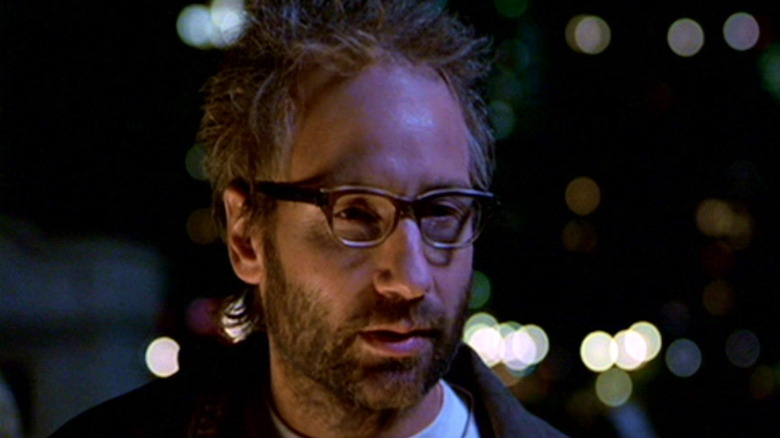 Paramount Pictures
According to a Vanity Fair oral history of "Zoolander," Duchovny found out about the film when he saw his wife at the time, Téa Leoni, reading it. "I saw it in the house and I was like, 'What's this?' She said it was Ben's movie. And I'm like, 'How come I don't have a part in it? I should have a part in it.'"
Stiller was thrilled to offer Duchovny a part, and let him choose between three. Duchovny chose JP Prewitt, the hand model, which he believed would be most fun. He had a vision for the character. "I think I said I wanted to be balding or bald. And we had this whole wig setup. I think I was wearing padding too. And I just realized the straighter I could be, the funnier I could be. So I just committed to the reality."
Duchovny's Prewitt, whose schlubby looks in contrast to the rest of the beautiful models in the movie, is a highlight of the film, and gets to take part in some fun expositional scenes with Stiller. For Duchovny, it was a great change of pace from the high-strung set of "The X-Files." He talks about when he finally made a mistake reciting his long monologue, Stiller and Christine Taylor broke out laughing, yelling "Finally!"
"Zoolander" was a box office success, even earning a sequel a long 15 years later. "Zoolander 2" was a poorly received box office flop, which Ben Stiller has come to terms with. Not every sequel can recapture the magic of the original. Still, to have even made one comedy so successful that David Duchovny demanded to be involved, one must be proud.