Clint Eastwood Found A Subtle Way To Set The Tone For The Bridges Of Madison County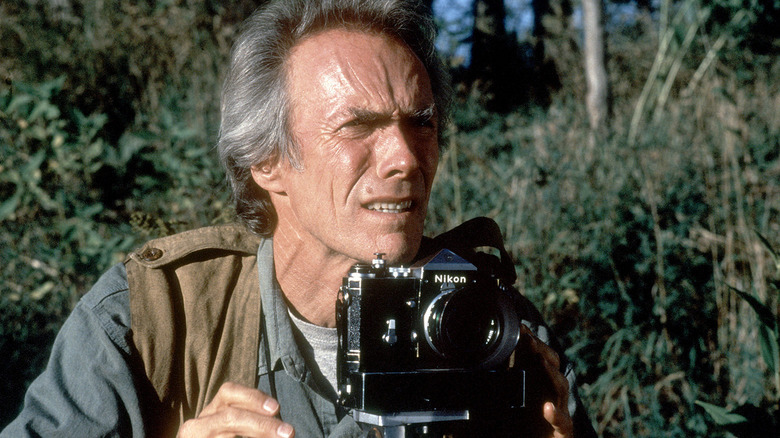 Warner Bros.
They just don't make directors like they used to. Clint Eastwood has had an amazing career that has lasted nearly 70 years. Eastwood has acted in just about every genre you can think of while making a name for himself as the "Man with No Name" in Sergio Leone's "Dollars Trilogy" of Spaghetti Westerns and Harry Callahan in the "Dirty Harry" series. 
Eastwood has also been successful on the other side of the camera. He's won a Best Director award for "Unforgiven," a film he took home Best Picture for and was also nominated for Best Actor. His 2004 film "Million Dollar Baby" was nominated for the same trio of awards and took home the same two as "Unforgiven." Suffice it to say, Eastwood's got a handle on this whole directing thing and has continued to do so into his 90s. But what makes Eastwood such a successful director? One of his co-stars that he directed may have shed some light on one of his distinctive techniques.
The Bridges of Madison County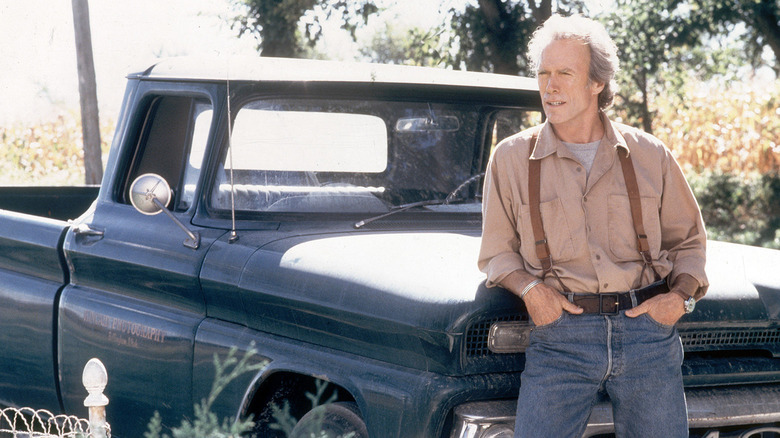 Warner Bros.
"The Bridges of Madison County" is Eastwood's 1995 adaptation of the late Robert James Waller's novel of the same name. At this point, Eastwood was coming off of Academy Award-winning "Unforgiven" — a Western — and "A Perfect World" — a crime drama. Shifting gears to a romantic drama sounds like a change of pace but the film became a success for Eastwood.
Despite the change of genre, "The Bridges of Madison County" grossed $182 million worldwide, the fifth-highest grossing film of Eastwood's directorial features. Eastwood's co-star in the film, Meryl Streep, received the lone Academy Award nomination for the film. Streep was nominated for Best Actress for her performance; ultimately losing to Susan Sarandon in "Dead Man Walking."
The subtlety of Eastwood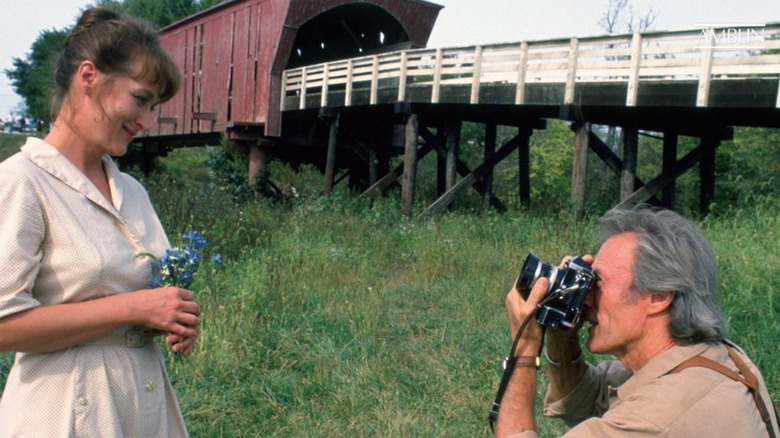 Warner Bros.
Generally speaking, there is a subtlety to Eastwood's performances. Think about his role as the "Man with No Name," he rarely spoke yet the viewer understood the threat he was. In his more recent films, Eastwood has allowed himself to show his softer and more delicate side. In last year's "Cry Macho," Eastwood utilized his seniority as an extra layer on his performance; adding fragility to his performance. All of this is to say, he's not always the grumpy guy yelling at you to get off of his lawn.
The sentiment of Eastwood's penchant for subtlety remains even while directing a film he's also starring in; maybe to an extreme. Streep spoke to Peter Cowie about Eastwood as a director, saying:
"He never says action. As director, I would sort of have to divine when he was starting to act. He would stroll from behind the camera into the kitchen and he would say, 'OK.'At first I didn't know what 'OK' meant, but then I figured it out that it meant, 'OK, starting acting.'"
Silence is golden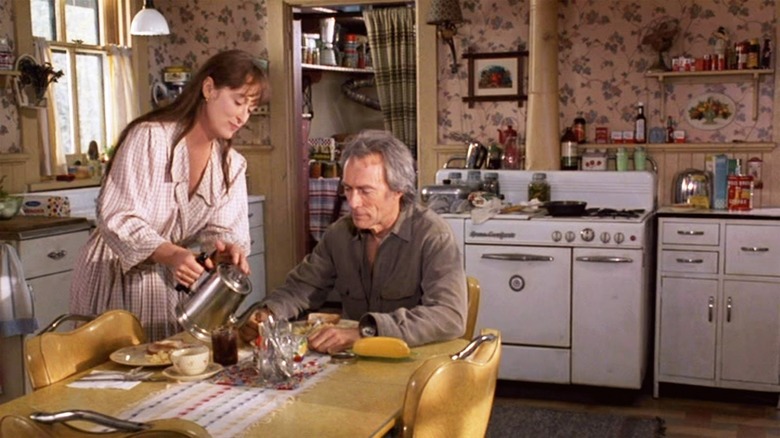 Warner Bros.
Every director has their own techniques unique to them. Perhaps Eastwood refraining from the phrase, "Lights, camera, action!" is his. As a multi-time Academy Award winner, I'm no one to judge.
That said, it will be hard not to think about how he walks in front of the camera and begins to act on the drop of a dime when watching the films he has directed.