Joe Pesci Had To Hand Deliver His Goodfellas Audition To Martin Scorsese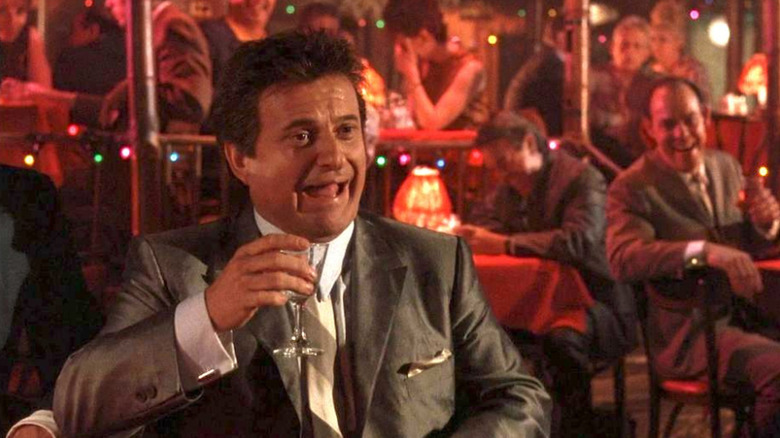 Warner Bros.
Joe Pesci's career has been filled with gems throughout the years. He's constantly shown off his range from his comedic turn in "My Cousin Vinny," to his fiery roles in Martin Scorsese's Casino." He even combined his comedic chops and intensity in a strange way in his role as one of the Wet Bandits in the family-friendly "Home Alone" and "Home Alone 2: Lost in New York." But Pesci was never content with the evolution of his craft, and in his latest collaboration with Scorsese in "The Irishman," he plays a far more subdued crime boss than he has portrayed in the past. But it was his role in "Goodfellas" that gave Pesci is one (and only) Academy Award win.
The creative process to mold Pesci's performance as Tommy DeVito in "Goodfellas" was unique, to say the least. Casting Pesci clearly paid off as his performance not only earned him his lone Academy Award win, he was the only winner out of all of the Academy Awards "Goodfellas" was nominated for. Pesci won Best Supporting Actor and gave his famous five-word acceptance speech, "It was my privilege. Thank you," before exiting the stage.
Integrating real-life experiences into his character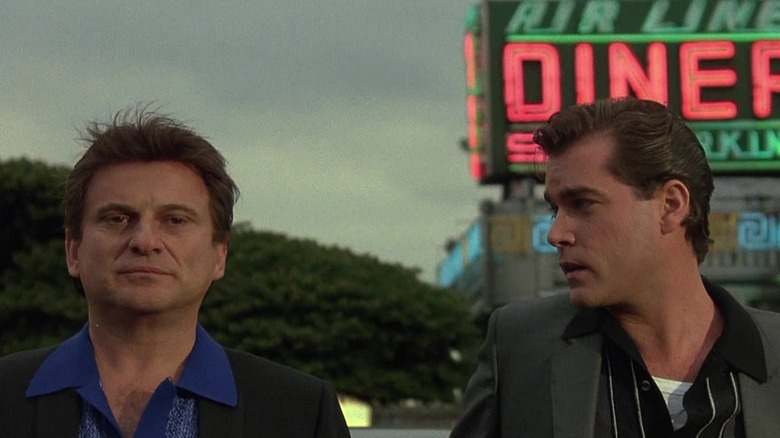 Warner Bros.
While the job of being an actor is playing the character they are cast as, drawing from experience can be valuable, as seen in Pesci's preparation for his role in "Goodfellas." In an interview with Empire, he talked about those experiences and how they shaped his performance, "I've been in tough places... Nothing I can talk about, but I've seen terrible, terrible fights. So I knew the sense of fear."
One of the most well-known scenes from "Goodfellas" is the "Funny how?" bit between Pesci's DeVito and the late Ray Liotta's Henry Hill. This scene not only scared Hill but viewers everywhere. It's a cold, abrupt change of pace in the conversation after what seems to be an average night out. Believe it or not, this bit was based on experiences that Pesci actually had. In the same interview, Pesci discussed this, "At first, the 'Goodfellas' producers said I was too old to play Tommy DeVito, but I knew this guy who was Tommy — he'd even done the whole, 'Funny how?' thing to me."
Pesci's Goodfellas audition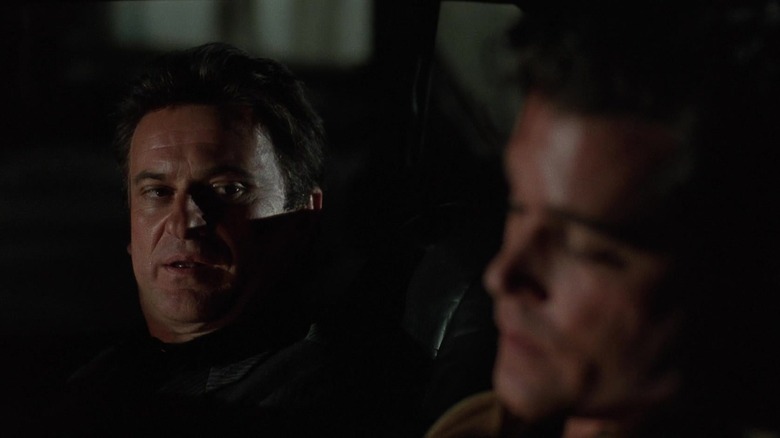 Warner Bros.
"Goodfellas" wasn't Pesci's first rodeo with Scorsese or co-star Robert de Niro. The trio teamed up for Scorsese's 1980 historical sports drama, "Raging Bull," which chronicled the life of boxer Jake LaMotta. Pesci played Joey LaMotta, brother of Jake who was played by de Niro. After "Goodfellas," the trio would reconvene for crime drama "Casino" and then would wait years to collaborate once again until 2019 when they made "The Irishman."
That said, it seems that Pesci really had to sell it in order to not only get Scorsese on board, but also the producers who said he was too old to play the part. When talking about how he auditioned for the role of DeVito, he said, "So I pulled back the skin on my face, wore a wig and had a friend follow me around with a camera while I behaved like. I showed it to Marty and that was it."
The unorthodox audition paid off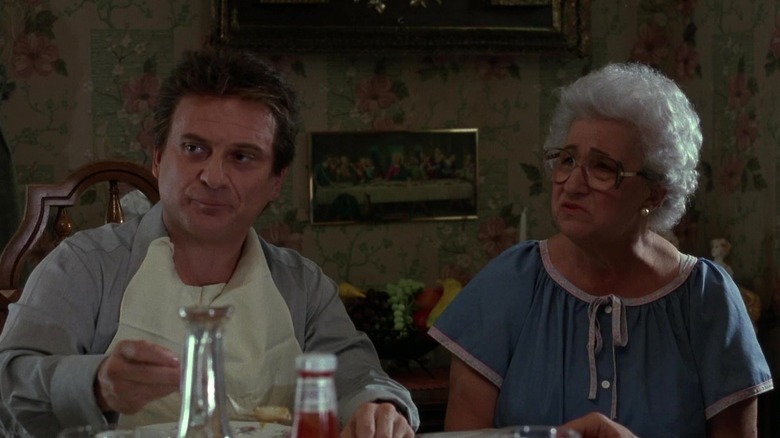 Warner Bros.
It doesn't sound like Pesci has had an easy life, but the way he molded his experiences into something as he did with his character in "Goodfellas" is admirable. Obviously, Pesci got the role, and look at what came as a result of it. As mentioned, Pesci won his lone Academy Award for his turn as DeVito in "Goodfellas" (his other two nominations were also from Scorsese's films, "Raging Bull" and "The Irishman").
While "Goodfellas" co-stars such as the late Liotta, de Niro and Lorraine Bracco are all stellar in the film, Pesci's performance that really stands tall above the rest. Of course, there's the "Funny how?" bit, but there are loads of other standout scenes including the one he shares with the late Catherine Scorsese — who plays his mother in the film — and his back-and-forth exchanges with Spider. Pesci's dedication to his craft makes it easy to see how he was recognized for his work by way of the only Academy Award win for "Goodfellas."