Mufasa: The Lion King Footage Description: Barry Jenkins Completes The Circle Of Life [D23]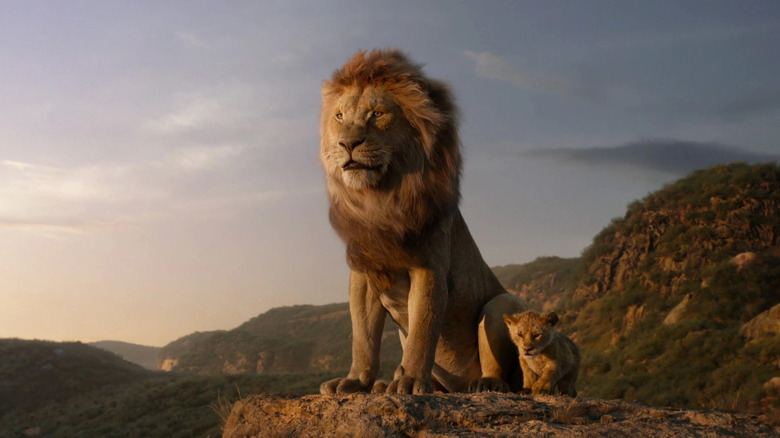 Disney
Disney D23 Expo is happening right now in Anaheim, California, and /Film's Ethan Anderton is on the ground, bringing us all the juicy details. The latest film to show footage to the audience is "Mufasa: The Lion King." This is the prequel to Jon Favreau's 2019 CGI "live-action" remake of the 1994 animated Disney classic. 
The film is directed by Academy Award-winning filmmaker Barry Jenkins ("Moonlight," "The Underground Railroad") and will utilize the same CGI technology that Favreau used. It's the story of who Mufasa was before he took over the Pridelands. Kelvin Harrison Jr. ("The Trial of the Chicago 7") will play the young lion Taka, who later takes the name Scar. Aaron Pierre ("The Underground Railroad") will play the young version of Mufasa, the father of Simba that we met in "The Lion King." 
Jenkins introduced the panel by saying that this is the story of how Mufasa rose to royalty. He was an orphaned lion cub who had to figure out the world all by himself. We'll learn about his journey to find his place in the Circle of Life. Jenkins told the crowd that he felt like he had to make this film after watching the original one over and over again with his nephews.
Here's what was shown at the panel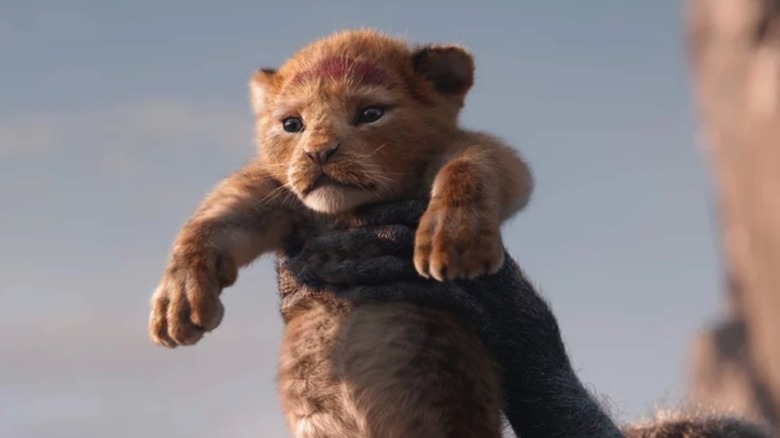 Disney
The footage begins with a shot of mountains in glowing sunlight. We see the familiar mandrill Rafiki, the Shaman of the Pride Lands, with glowing orbs. We move into the orbs as we head into a rocky desert area. Rafiki tells us that this is where a lion was born with no noble blood in his veins. This is a lion who would change our lives forever.
Then the rain pours in and floods the place, washing away the baby Mufasa away. The poor little guy ends up in a sort of marshland, floating on a log. He's not alone, though. He meets some other lions and says, "Hello, what's your name?" 
The footage doesn't leave out some of our favorite characters from the first film, though. They managed to work Timon and Pumbaa into the story as bookends. They say, "So wait, you're telling the story without us?" 
The Jon Favreau version of "The Lion King" starred the voices of Chiwetel Ejiofor, Donald Glover, Alfre Woodard, Beyoncé Knowles-Carter, James Earl Jones, John Oliver, Keegan-Michael Key, Eric Andre, Seth Rogen, Billy Eichner, Amy Sedaris and Chance the Rapper.
Though we don't have a firm release date yet, "Mufasa: The Lion King" will hit theaters sometime in 2024.