Season 10 Was Almost The End Of Archer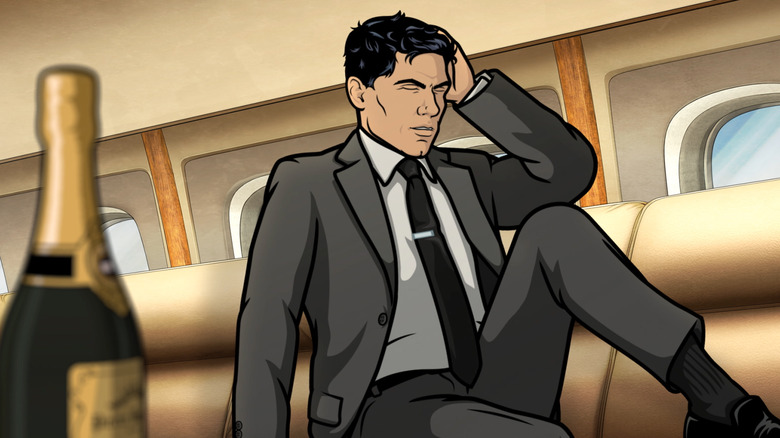 FXX
It takes a lot of hard work and luck to even get the pilot of a television show made. Then, only a fraction of those shows actually get ordered for a season. Those shows then consider themselves lucky if they earn a second season. Anything over that, is just gravy. But for a select group of shows, being renewed for more seasons becomes less of an "if" and more of a "when." For FXX's "Archer," the ball definitely seems to be in their court.
"Archer" is currently in the midst of its 13th season, making it one of the longest-running shows on television today. That's no small feat. Even with plenty of writing staff turnover, including the exit of showrunner Adam Reed, the show has chugged along for more than a decade without sacrificing quality. The zany spy comedy has adeptly hopped from genre to genre over its long run to ensure that it stays fresh, with star H. Jon Benjamin remarking that, because of the constant evolution and nearly limitless storyline possibilities of the show, he sees no end in sight.
The show's longevity was once in question, however. According to a 2020 interview with H. Jon Benjamin, voice of the titular Archer, the show nearly came to an end after its 10th season.
An uneasy changing of the guard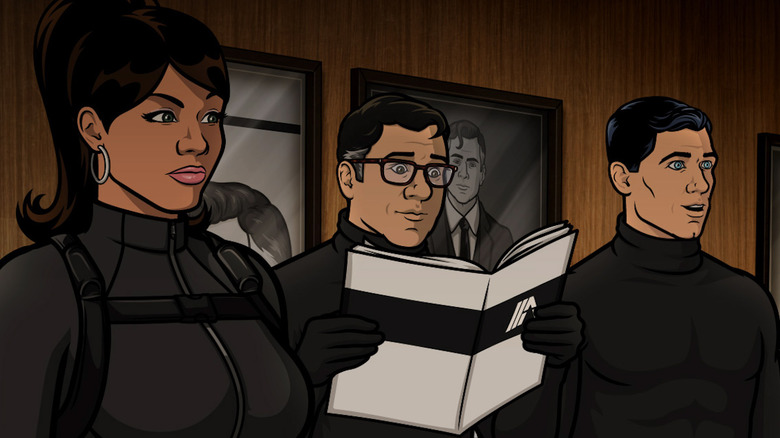 FXX
In the interview, Benjamin speculates that there had been discussion between Adam Reed and other members of the writing staff about ending the show with Reed's exit, following the show's 10th season. Reed considered ending the show with his exit, as an artistic choice, rather than continue it without him.
Interviews at the time reflect this speculation. When asked about whether the 10th season would be Archer's last in an interview with The AV Club, Reed was unsure. "I honestly don't know what's going to happen. I think everyone has been studiously avoiding talking about it. Although I'm sure that will change soon."
Ultimately, Reed softened and the show continued without him. This wasn't without its own struggles. According to Benjamin, the longtime showrunner's exit was the first time he had felt any creative troubles on the show. The veteran voice actor, who also provides voices on "Bob's Burgers" and "Family Guy," said at the time:
"I think his voice is so strong, just the shift into getting new people to try and either reproduce that or find their own particular version of the voice of the show was a little rocky at first, but not a lot. Like I said, my example is that I've never been like, 'Hey, I don't think Archer would say that.' I had never done that before. And I did that maybe a couple of times."
Adapt and overcome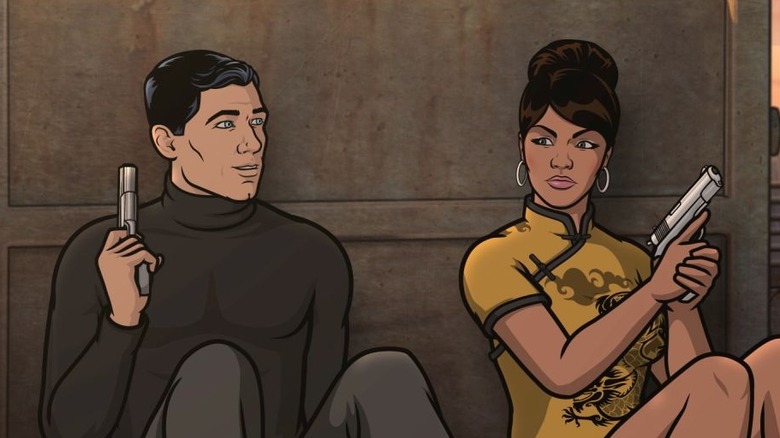 FXX
Despite these initial difficulties, "Archer" has continued on for three more strong seasons, returning to the show's spy comedy roots rather than the gimmicky seasons of the end of Reed's tenure in charge. The show's maintenance of quality is a testament to the writing staff, who have handled the daunting task of replacing Adam Reed with great success.
While the show has not yet been renewed past its current season, its 13th, the future is bright for "Archer." We're all lucky that the show continued, as it remains one of the most well-written comedies on television. It also has an amazing voice cast that includes the likes of Chris Parnell, Judy Greer, and Aisha Tyler, as well as the late great Jessica Walter, to whom the show bid a heartbreaking goodbye at the end of their twelfth season.
Even with the loss of such a foundational comedic talent as Jessica Walter, I expect "Archer" to continue to thrive. Because more than almost any show on television, "Archer" has proven that it can adapt and change, becoming something completely different and then returning back to its roots again, all while maintaining the hilarious character dynamics and the razor sharp writing. So, let's all thank the gods of television that "Archer" made it past its 10th season, and pray they can continue pulling off the kind of escapes from certain death that would make any fictional secret agent proud.