No Role Was 'Too Small' For Humphrey Bogart To Take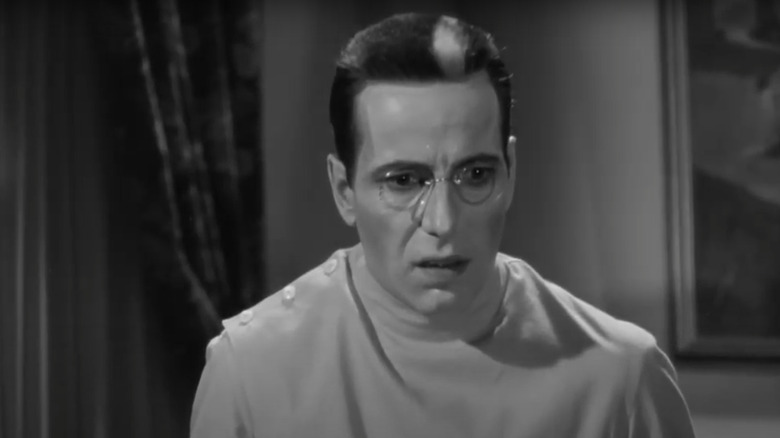 Warner Bros.
Humphrey Bogart may have built himself a reputation as the perfect smoldering lead — the tough guy who could banter with the villain, save the day, then wash his cares away with a nightcap — but he was far from pretentious about it. Rather than always insisting upon playing the lead role, Bogart was excited by small parts. And despite his widespread success, he never saw minor characters as beneath him.
Bogart wasn't shy about his willingness to experiment, either. When actress and journalist Hedda Hopper asked him if he had ever turned down a role because it was too small, the mega-star replied:
"Somebody once asked my pal [character actor] George Tobias that same question ... and George said, 'There are no small parts, there are only small actors.' Well, that goes for me, too.'"
And experiment Bogart did. Though he primarily played serious, heavy characters (and dubbed them his favorites), Bogart also had a few zany roles, such as the titular Frankenstein-esque serial killer in "The Return of Doctor X." Similarly, he didn't shy away from making cameo appearances, popping up in films like "Two Guys From Milwaukee" and "The Love Lottery" — even if his role was so minor that he didn't speak.
The down-to-earth movie star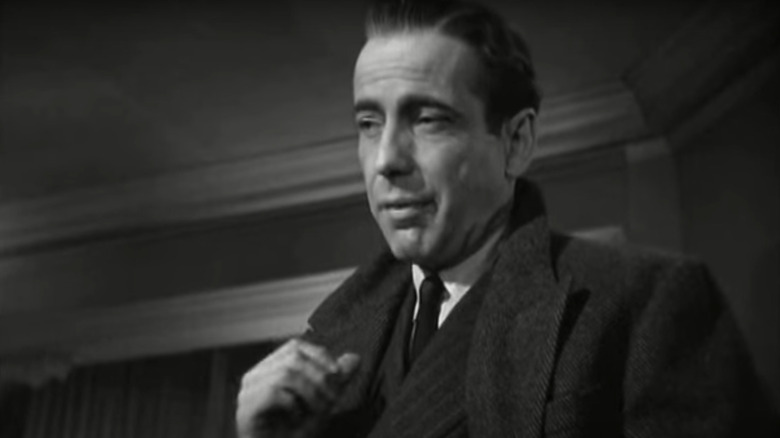 Warner Bros.
As easy as it is to imagine such Bogart acting like a movie star diva (after all, he was the highest-paid actor of his time), it's not exactly a surprise that he was willing to step out of the limelight. While he managed to build up a relatively aggressive reputation that earned him and Mayo Methot, his third wife, the nickname "the Battling Bogarts," there's no shortage of praise for Bogart's character, either.
In particular, Lauren Bacall, Bogart's final wife, constantly praised her late husband in interviews and retrospectives. She told Charlie Rose that some of Bogart's biggest "gifts" were his "tremendous character" and "total integrity," going so far as to recall that some people found Bogart's insistence upon morality to be disturbing. And while we can't pinpoint the exact ratio of public relations spin versus reality, Bogart himself told Ed Sullivan that he "always had a hankering to be a newspaperman" in 1951, long after the actor had cemented himself as a star. While newspaper delivery people are incredibly important, the job certainly isn't as romanticized as movie stardom — making Bogart's excitement for the job seem all the more humble.
Smaller roles were almost ideal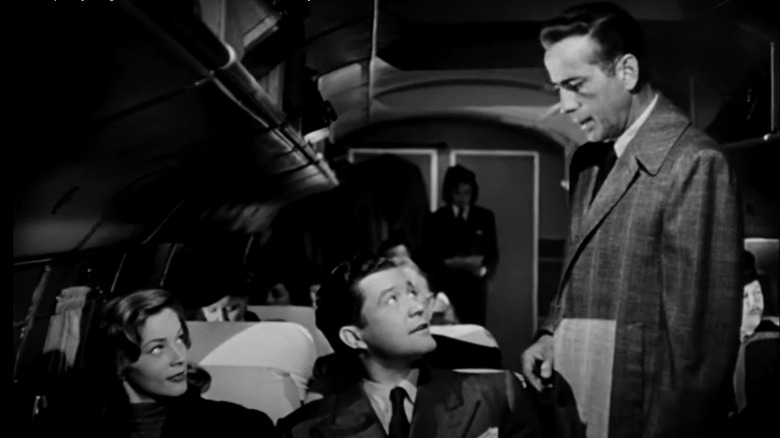 Warner Bros.
Though being a major movie star might sound exciting, Bogart may have actually been better suited for cameos and other small roles. Of course, that isn't to say anything about the man's acting skills: from "Casablanca" to "The Big Sleep," Bogart just kept proving how compelling he could make a character. But he was also frustrated by some parts of life that stardom necessitated — and smaller roles did not always take the same toll.
In "Things I Don't Like About Myself," a remarkably candid "Photoplay" article, Bogart walked through the various things that he disliked about his day-to-day life — many of which he considered to be personal shortcomings. While some were relatively unsurprising (for instance, the fact that he lacked "the guts to stop smoking"), Bogart also revealed that he found some parts of life as an actor to be deeply irritating:
"I hate myself for choosing a profession that gets me up at dawn. ... This awful morning rising business kills me. Mayo has to prop me up or I'd curl up after my tea and go to sleep."
While long days on set are frequently unavoidable for lead cast members, cameos generally don't take as long to film — and as such, don't always require the actors to be up at the crack of dawn. Even though Bogart shone as a lead, he may have been happy to take roles with less screen time.