Jared Padalecki Never Stopped 'Grieving' The Death Of Supernatural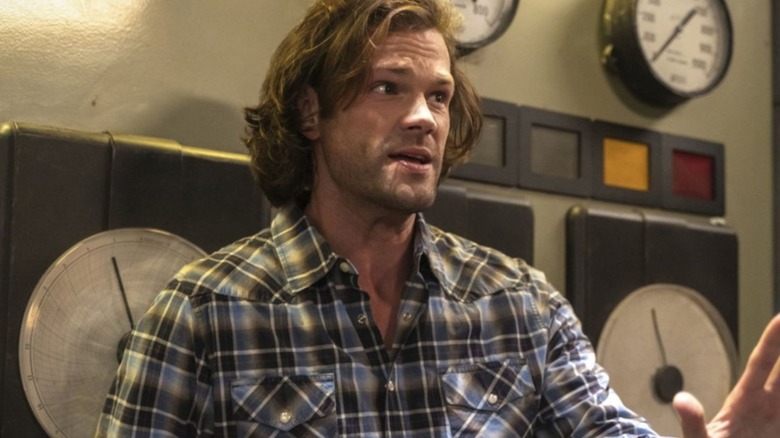 The CW
When "Supernatural" kicked off in 2005, the story began with a simple premise: The monster-of-the-week series followed two monster-hunting brothers looking for their father on a cross-country adventure, leading them to fight the many otherworldly creatures that stepped out at night. It has been a while since that glorious first episode, and things have changed quite a bit. "Supernatural" went on to run for 15 seasons, its finale airing in November 2020. You'd think its star cast has moved on ... but not entirely.
Jared Padalecki and Jensen Ackles portrayed on-screen brothers Sam and Dean Winchester for 15 years of their lives, and clearly they've been through a lot together: from repeatedly dying, to being resurrected, to dying again. Although Padalecki and Ackles have since carried on with different projects — "The CW's "Walker" and Amazon's "The Boys," respectively — the former actor has never stopped "grieving" the end of "Supernatural."
'I still am grieving Supernatural'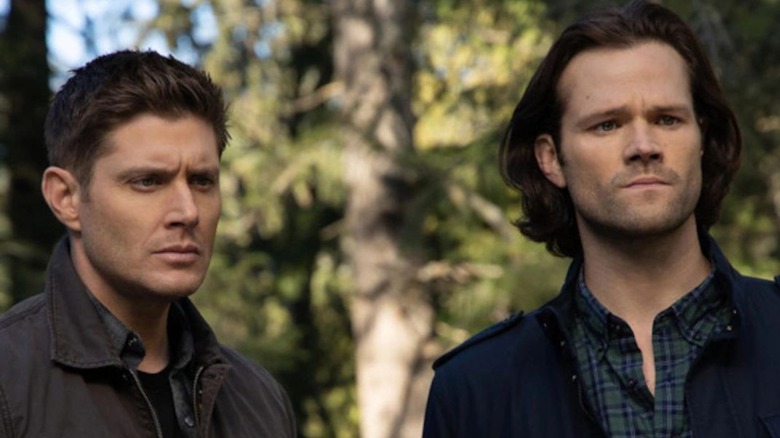 The CW
In an interview with Collider, Padalecki recounted his most significant career shift yet: from playing Sam Winchester for 15 years to taking on a new role in another television series, "Walker." The "Gilmore Girls" star has appeared in over 400 episodes of television throughout his acting career, over 300 of them being in "Supernatural."
All good things come to an end and so did "Supernatural," but it doesn't necessarily mean that it's easy to move on from such a big part of your life. Padalecki loved his on-screen character; he made close friendships during his stint on the show — he was also introduced to his future wife on the "Supernatural" set.
Here's what the actor had to say:
"I still am grieving Supernatural. I really am. It was 15 and a half years. I met my wife on the show. I met my dear friend, and many dear friends. I really enjoyed Sam Winchester. So, I'm still grieving that process. We've developed Walker over the last two years, so I've had a chance to get to know the character and the show and figure out who this guy is and what the show is gonna be about. It's been interesting. Ultimately, Supernatural was such a big part of my life. I'm 38, and that was 15 and a half years of my life. There's no real way to calculate it, and I don't think I'll ever really grasp that or make sense of it."
A father, a widower, and a law enforcement agent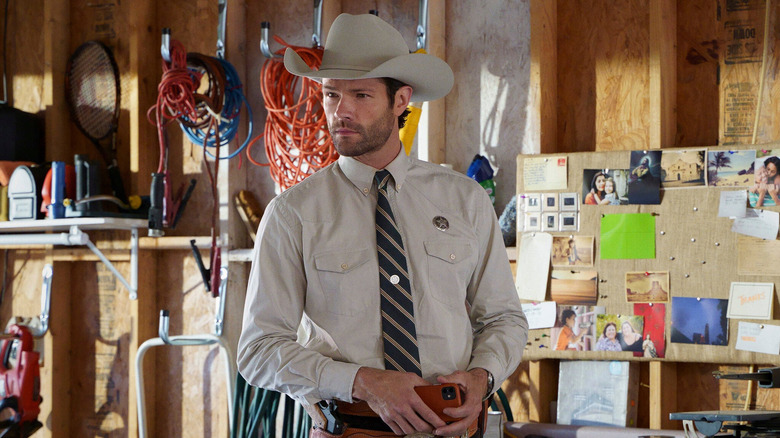 The CW
After his time on "Supernatural" as a monster-hunter and Dean's younger brother, Padalecki's latest project is a fresh change. Cordell Walker is a widower and father of two with a moral code of his own, and the story follows him reconnecting with his children after two years of going undercover. It's quite the shift from the part that made him television royalty, and Padalecki has described the transition as "ridiculous."
"I've been on TV, before Walker, for over 20 years. I've done almost 400 episodes of television and I had never played a father. So, to play a father and a widower, and to be a little brother and a law enforcement agent, it's so many new horizons for me and it's such a cool privilege that I get to do this and sleep at home."
While the actor is grateful for his seemingly less-demanding new job, he's a family man now, and it's sometimes hard to navigate with toddlers around.
"It's amazing to sleep home, but it sucks to wake up at home because I have three, two-legged alarm clocks that just wanna come in and jump on dad's head," he said.
"They're like, 'Time to wake up, I want Lucky Charms! Time to wake up, I want Cheerios! Where's my yogurt?' And I'm like, 'Uh, I gotta go to work.'"
Since wrapping up "Supernatural," Jared Padalecki has starred in two seasons of The CW's "Walker" and will be next seen in season 3 of the series, which is set to release in October later this year.