Why Nora Ephron Was 'A Very Significant Figure' In Natasha Lyonne's Story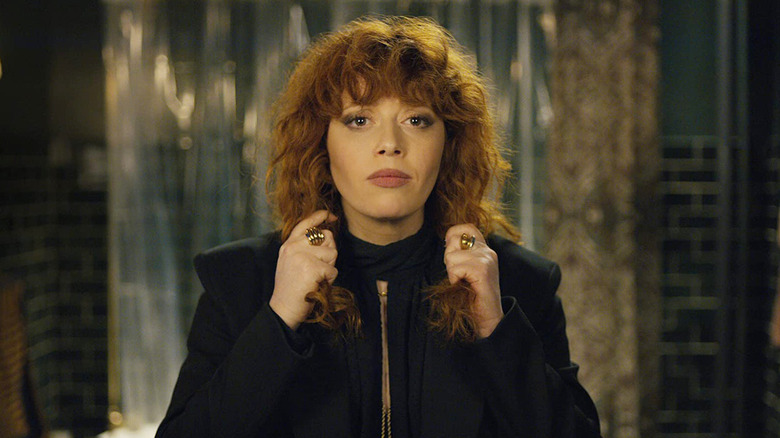 Netflix
Even to this day, there are few powerhouse women in the film industry quite like the late Nora Ephron. The prolific filmmaker and playwright was the queen of the rom-com in her time, writing classics such as "When Harry Met Sally..." and directing crowd-pleasing hits like "Sleepless in Seattle," "Michael," and "You've Got Mail." Her influence can be felt in the works of others, not least of whom is Natasha Lyonne, a fellow New York City-born Jewish multi-talent with a knack for crafting witty, heightened comedies-of-manner that speak to her personal roots.
In an interview with W Magazine (via IndieWire), the "Orange is the New Black" alum and "Russian Doll" creator/star recalled how her first acting gig came when she was a child in the film "Heartburn." Director Mike Nichols' 1986 dramedy was written by Ephron and is based on her 1983 novel of the same name, itself directly inspired by her real-life marriage to the famed investigative journalist Carl Bernstein. To quote Lyonne:
"Nora Ephron was a very significant figure in my story. My very first acting gig was as a glorified extra in her film 'Heartburn.' ... I was five years old and I am sleeping on some guy's lap at a wedding. And then when I was coming back in my phase two, post-junkie dump, I auditioned for Nora again."
'I see this as a free therapy session'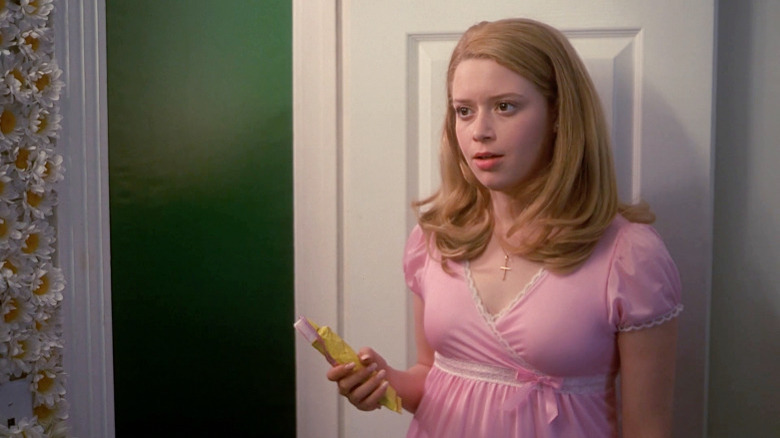 Lionsgate
After starring in future cult movies like "Slums of Beverly Hills" and the touchstone queer comedy "But I'm a Cheerleader" in the late 1990s, Natasha Lyonne went through a much-publicized struggle with drug addiction in the early aughts. She would once again cross paths with Nora Ephron again while auditioning for Ephron's 2008 play "Love, Loss, and What I Wore" (an adaptation of Ilene Beckerman's book of the same name). Said Lyonne:
"I wanted a part in her play, but I was having a really hard time with a boyfriend, and I said, 'While I have you — if you could just give me a little advice here. It doesn't matter if I get the job; I see this as a free therapy session.' That's really what I'm doing in showbiz; I've gained access to people who are tremendous thinkers and I'm trying to crack this case."
Far from a one-off encounter, Lyonne said Ephron was "always looking out for me" as she continued on her journey to sobriety. That included making sure Lyonne had "the best room at Columbia-Presbyterian and the greatest surgeon" when she underwent emergency open-heart surgery and joining Lyonne's future "Russian Doll" co-star Chloë Sevigny in helping to "see me through this thing." Lyonne added:
"And then Nora gave me my first gig back. She had me stay at her house in Los Angeles, and I was like, 'Are you crazy?' And she said, 'Everybody has problems.' She really helped me understand that I was OK."
For all her many professional achievements, it's something like Ephron's unwavering support and assistance to Lyonne that speaks the most to what made her admirable as a person.