Why Morgan Freeman (Almost) Walked Away From Directing After Just One Film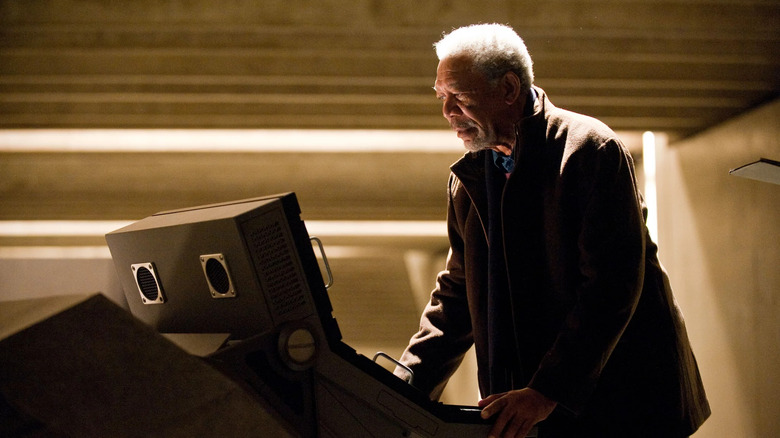 Warner Bros. Pictures
Although Morgan Freeman has solidified himself in Hollywood as an Oscar-winning actor, he has provided his talents primarily in front of the camera during his illustrious career. However, in the early '90s, Freeman tried his hand at directing his one and only feature-length film. The project was called "Bopha!" and featured Danny Glover in the starring role of a Black policeman during the South African apartheid. Freeman's directorial debut did well with critics, but performed poorly at the box office. He eventually returned to directing with the television series "Madam Secretary," but it took over two decades for that to happen. 
The reason for Freeman's extended absence from behind the camera is simpler than one might think. At a point when he was pumping out performances at a considerable rate, Freeman did not particularly enjoy the fact that making "Bopha!" forced him to reject other opportunities for an entire year. Whether it meant missing out on a few acting gigs or a months-long vacation, directing for such a long period of time became unattractive to him. As Freeman told The Flashback Files in 2000:
"Directing is not a career shift I'm trying to make. Having done it, I've satisfied myself that I can. If it falls to me to do it, I can. Or if a project comes my way that I want to do myself, I know I can. But I'm basically too lazy to direct. It's a year out of your life. A year. In a year I can do any number of things. Two movies and six months vacation [laughs]. So, I'm not anxious to jump into it again, but it's always there."
Tackling the apartheid as a first-time director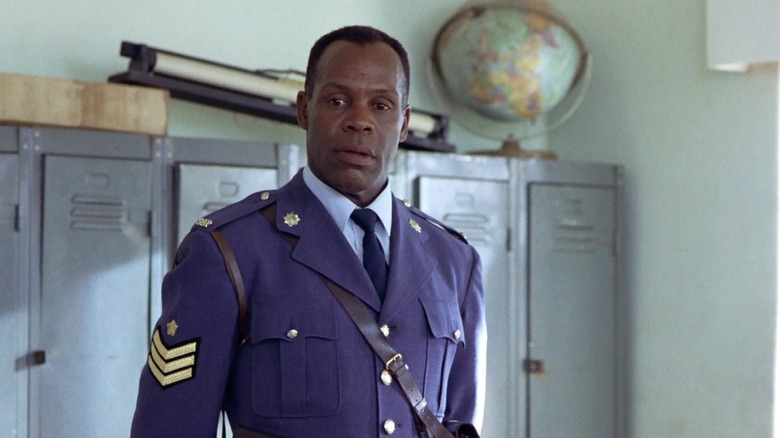 Paramount Pictures
Despite Freeman's disinterest in pursuing directing on an equal level to acting, "Bopha!" proved the filmmaker had a keen eye for creating compelling stories based on real-life tragedy and trauma. The film tackled a variety of social justice issues through the lens of Glover's Micah Mangena while utilizing the apartheid era in South Africa as a backdrop. A Black police officer in an era of institutionalized racial oppression, the character has to navigate a fraught socio-political atmosphere and tension between the South African government and its protesters. 
Freeman once stated to the Associated Press that out of the many films about South Africa at the time, "This is the first one that goes right to the heart of the black community and stays there." One of the producers of the film, Lawrence Taubman, echoes Freeman's words, adding that: 
"It tells a story from a black perspective, but I don't think it's only a black film. It's about universal human dilemmas that could equally apply in Bosnia, or any city in the United States." 
This is especially true for Freeman who, although he had not personally experienced the apartheid in South Africa, had lived through the civil rights movement in the United States. However, he did acknowledge that South Africans are still best suited to tell their own stories about the apartheid era. 
"These days, unless you've got your head in the sand, you've got to be aware of the situation in South Africa. I don't think I am any more qualified to make this movie than a white director although I might have a more visceral connection with the problems of segregated life."
Returning to the chair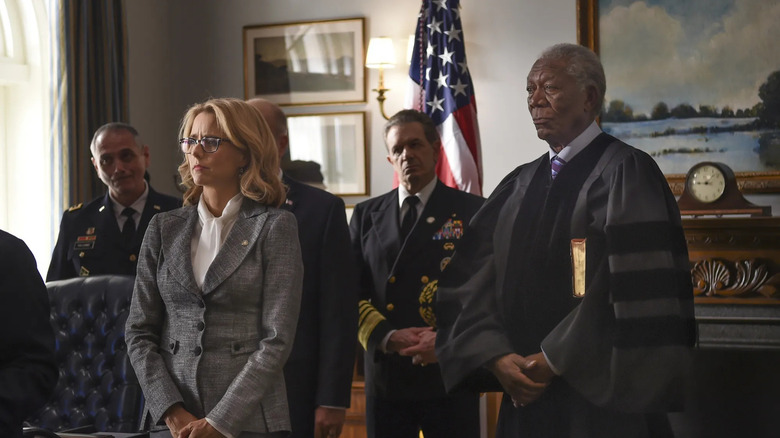 CBS
It may have taken many years, but Freeman was eventually convinced to return to the directing life, even for a brief period of time. At 78 years old, Freeman put his filmmaker's cap back on to helm several episodes of CBS's "Madam Secretary." Although he was an executive producer on the show and appeared on screen opposite Téa Leoni, it took fellow producer and longtime collaborator Lori McCreary to get him to direct the series. "She likes the way I function on set and I like it, too. I had fun doing it," Freeman told USA Today after helming one of the season premieres. McCreary, who worked on "Bopha!" with the actor, praised his decision to return to the directing chair:
"It's a lovely experience to be with someone who enjoys the process of making film as much as Morgan does. When he's the leader, everyone jumps in line and follows suit and it feels extraordinary."
Despite handling a few more episodes, Freeman has not directed since "Madam Secretary." This is a shame, especially since "Bopha!" seemed to be a worthy and socially relevant directorial debut for Freeman. But judging by his words, he seems perfectly content with acting and producing outside of that specific exception. If his filmography is anything to go by, Freeman's decision has served him well. Moreover, his interest in the apartheid era never waned, as he went on to earn an Oscar nomination for playing Nelson Mandela, anti-apartheid activist and former president of South Africa, in Clint Eastwood's "Invictus."