Humphrey Bogart Would Have Rather 'Dug Ditches' Than Taken His Career To TV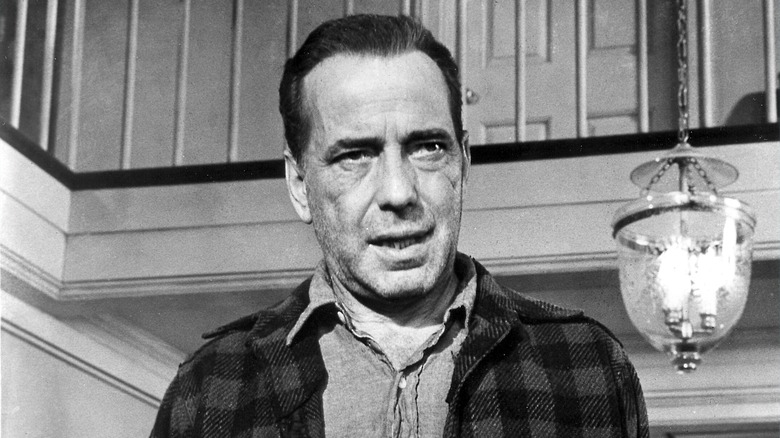 Paramount
Humphrey Bogart was not one to mince words. He was a plain-spoken man who excelled at playing plain-spoken characters. When he deigned to opine on a particular subject, you could be absolutely certain that you were getting Bogie's unvarnished take. So when the mega-star of "The Maltese Falcon," "Casablanca" and "The Big Sleep" unloaded on the upstart medium that was television in the 1950s, rest assured he meant every withering word.
What prompted Bogie's ire? It started in 1955, when he agreed to star in a televised production of Robert E. Sherwood's drama "The Petrified Forest." Bogart was reprising the role of gangster Duke Mantee, the character that had put him on the map as a tough guy in Archie Mayo's 1936 film version. The series presenting Sherwood's play, "Producers Showcase," didn't squander their opportunity. Joining Bogart in front of the TV camera would be Henry Fonda, Jack Klugman, Richard Jaeckel and Jack Warden. But they never would've landed Bogie in the first place had they not first secured the participation of his wife, Lauren Bacall. Once she was on board, Bogie was committed. And, boy, did he regret it.
Bogart was not ready for his televised close-up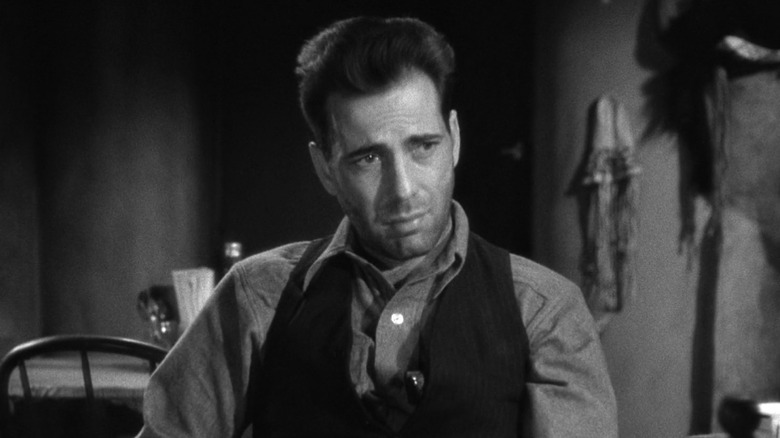 Warner Bros
According to Stefan Kanfer's biography "Tough Without a Gun: The Life and Extraordinary Afterlife of Humphrey Bogart," the star was loath to have his visage beamed into Americans' living rooms long before he took the part. "I look awful on television," he said. "Every pore on my face can be seen on those home screens. And you can imagine what I look like on sets with bad reception."
Though Kanfer, with the benefit of retrospect, believes Bogart correctly assessed his how he'd come off on television (the writer says he "came across as tired and possibly ill"), the star received positive notices from prominent critics at Variety and The New York Times. In their view, the small screen hadn't diminished him at all.
Bogie was meant for the big screen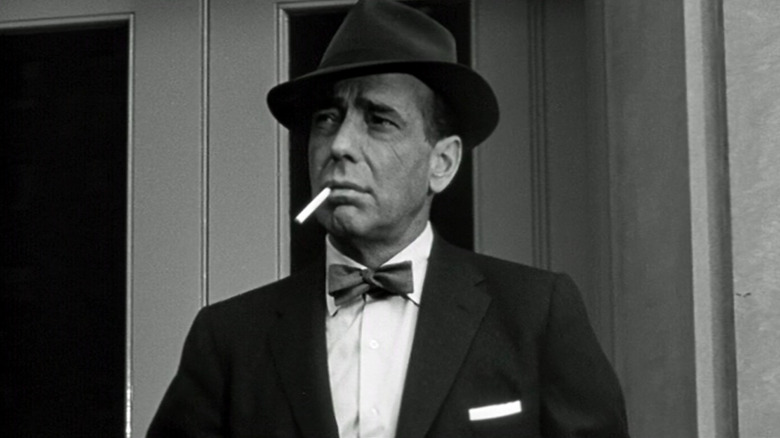 Columbia
After the broadcast of "The Petrified Forest," Bogart was asked if he'd like to try his luck in another televised play. He was unequivocally against it. "Suppose I had laryngitis," he said. "Suppose I just wasn't feeling up to par. I turn in a bad performance and the critics rap me. I just don't like the idea of a one-shot." Perhaps he'd be more comfortable in a shorter, weekly series? "I'd sooner dig ditches."
Bogart never returned to television. Sadly, he only had three more film performances in him: 1955's "The Left Hand of God," "The Desperate Hours," and "The Harder They Fall." Bogart died two years later at the age of 57. We'll never know if he might've softened on television as he entered the twilight of his career. Actually, scratch that. This is Bogie we're talking about. If it came to that, there'd be some finely dug ditches somewhere in California.