Billy Wilder Didn't Believe In Rehearsing Scenes As A Director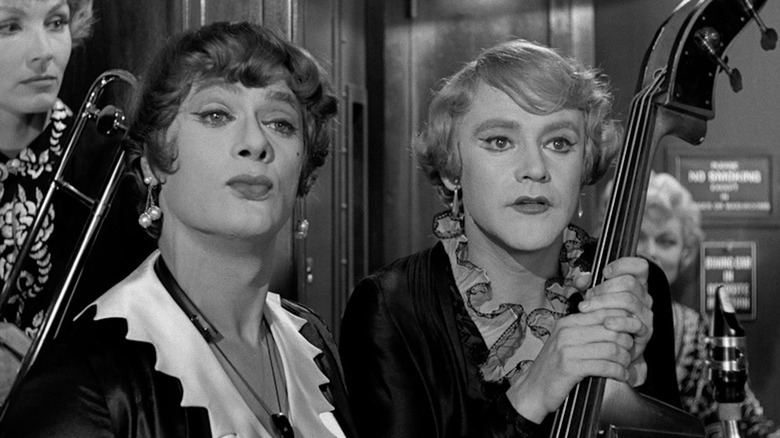 United Artists
Unlike live theater, where actors must commit to months of rehearsal in order to learn their lines and nail down the director's blocking, movies are made in a piecemeal fashion that allows for actors to fly in for a week or even one day to shoot their scenes. Such circumstances radically alter the notion of rehearsal. Depending on the size of the production, an actor may not interact much with their director at all. They just show up, speak their lines, hit their marks, and zip off to the next gig.
While some directors insist on a more theatrical sense of cohesiveness with their principal actors (Sidney Lumet insisted on two or three weeks of prep time with his principal actors), others get their performers on set and, in a way, just let 'er rip. This process might sound like something limited to improvisational cinema and mumblecore flicks, but it was also true of a seemingly more structured director like Billy Wilder.
Figuring it out on the day of the shoot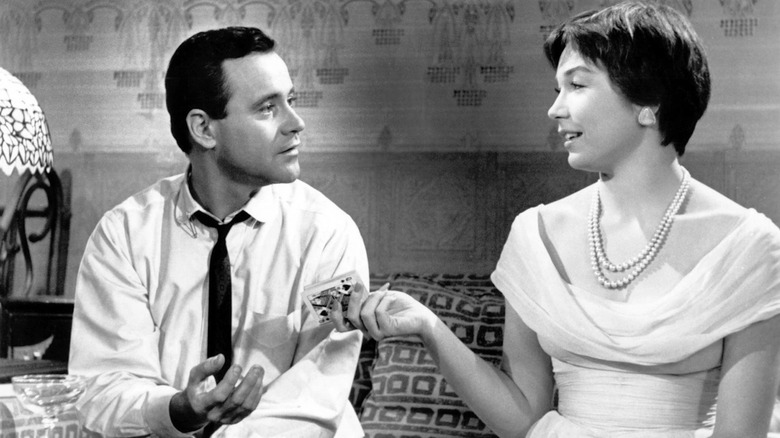 United Artists
Given that he broke through in Hollywood first as a screenwriter, you might think Wilder would be a little more rigid when it came to staging a scene. But as he explained to Sight and Sound's Charles Higham in 1967, he was no fan of rehearsal. "I don't rehearse at all," he said. "The actors forget what we were rehearsing, I forget how I rehearsed it, absolutely impossible."
How did Wilder direct? He continuedL
 "I have one hour of run-through before I start the shooting, sit around with the crew and the cast and discuss the sequence ahead of us each new day, what is to be noticed, where I'm going to do this and that. There's no such thing as my coming on the set in the morning with a piece of chalk and drawing little blueprints and saying: 'He will move three steps and take the cigarette out and now he will sit on the couch.'" 
Though an "hour of run-through" sounds a lot like rehearsal, it's still surprising that a director who made so many classic comedies (e.g. "The Apartment," "One, Two, Three," and "Some Like It Hot"), where timing is absolutely essential, played it a little loose. How loose? Wilder continued:
"We just fool around with ideas until the scene comes to life for all of us, then I talk to the cameraman and the cutter separately about chopping the whole thing up into separate shots. Then I go in and I might do 20 takes until it's exactly right."
Perhaps a little rehearsal was in order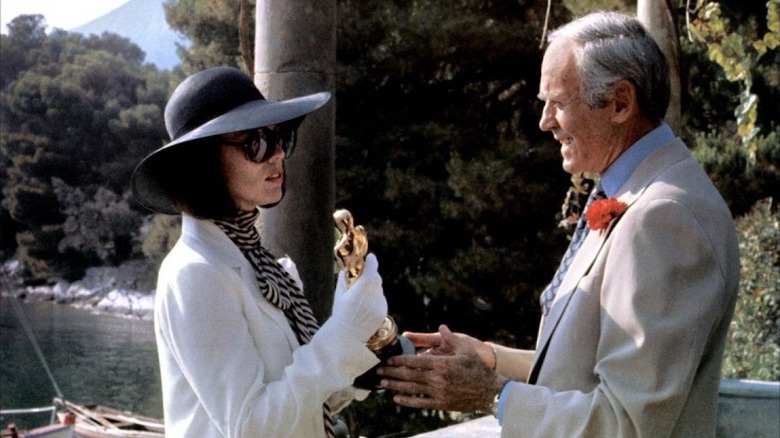 United Artists
This interview was conducted a year after Wilder knocked out his last great film (the uproarious, stingingly cynical "The Fortune Cookie," which was also the first big-screen pairing of Jack Lemmon and Walter Matthau), which is the moment when his films abruptly lost their visual flair. His last five movies look downright cruddy ("Fedora" somehow strips its Ionian locations of their Mediterranean beauty), and have a, well, unrehearsed quality to them. Wilder's process might've worked smashingly in the past, but at this point in his career, perhaps he should've tightened the reins a bit. A little rehearsal might've given him time to realize his dire final film, "Buddy, Buddy," needed a ton of work.