The Whale: Everything We Know About Darren Aronofsky's New Brendan Fraser Movie So Far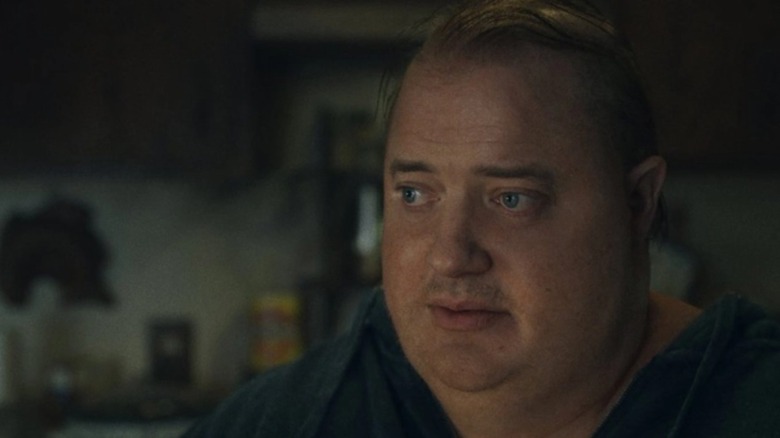 A24
After an early career full of memorable turns in films like "The Mummy" and "George of The Jungle," Brendan Fraser disappeared from Hollywood for what he later revealed to GQ were painful personal and professional reasons. The actor eventually made his welcome return in television shows like "The Affair" and "Doom Patrol," but to date, he hasn't taken on a starring role in a live-aciton film since 2013. That'll soon change, as Fraser is set to star in "The Whale," a movie that will surely generate intense conversation when it premieres.
First announced in January 2021, "The Whale" also marks a return for its director. Darren Aronofsky, the filmmaker behind brutal, acclaimed films like "Requiem For A Dream" and "Black Swan," hasn't directed a feature project since 2017's "Mother!" In case you missed it, that's the metaphorical, phantasmagorial Jennifer Lawrence-led film that polarized critics and shocked audiences upon release. Now, Aronofsky is back with "The Whale," and even without a trailer or poster to its name, the film is already controversial.
Along with Fraser, "Stranger Things" breakout star Sadie Sink has also been cast in "The Whale," along with Hong Chau (HBO's "Watchmen"), Samantha Morton ("Harlots"), and Ty Simpkins ("Jurassic World"). Matthew Libatique, who has worked on films like "A Star is Born" and "Birds of Prey" and previously collaborated with Aronofsky, is back again as cinematographer on the project. "The Whale" will also be Aronofsky's first collaboration with the arthouse darling production and distribution company A24.
Here's the plot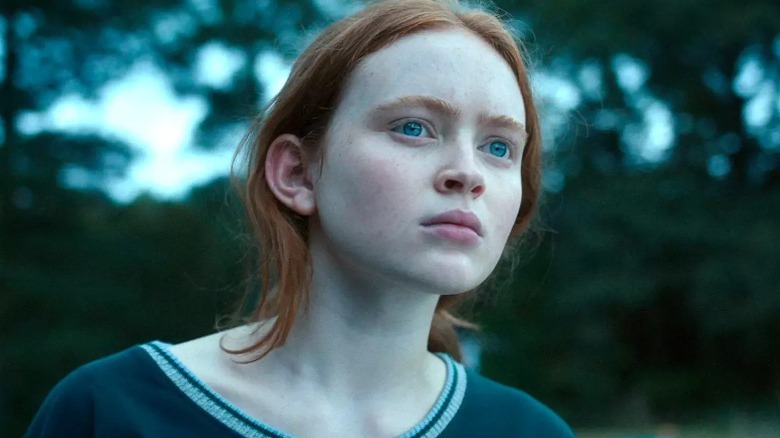 Netflix
Aronofsky is directing his adaptation of "The Whale" from a screenplay by Samuel D. Hunter, who originally wrote it as a stage play in 2012. Here's the official synopsis for the play, via Playwright Horizons:
On the outskirts of Mormon Country, Idaho, a six hundred pound recluse hides away in his apartment, eating himself to death. Desperate to reconnect with his long-estranged daughter, he reaches out to her, only to find a viciously sharp-tongued and wildly unhappy teen. Big-hearted and fiercely funny, The Whale tells the story of a man's last chance at redemption, and of finding beauty in the most unexpected places
It's worth taking this ultimately cheery description with a grain of salt, as it's unclear as of yet how closely Aronofsky's vision for the story will hew to Hunter's play. Last year, Hunter called the process of adapting the story for the screen "a real labor of love" and said that the story is "deeply personal" to him. We do know that Fraser will play Charlie, the reclusive English teacher at the story's center. Further plot details reported by Variety reveal that Charlie left his family for his late gay lover, and began compulsively eating out of grief.
It's been controversial from the start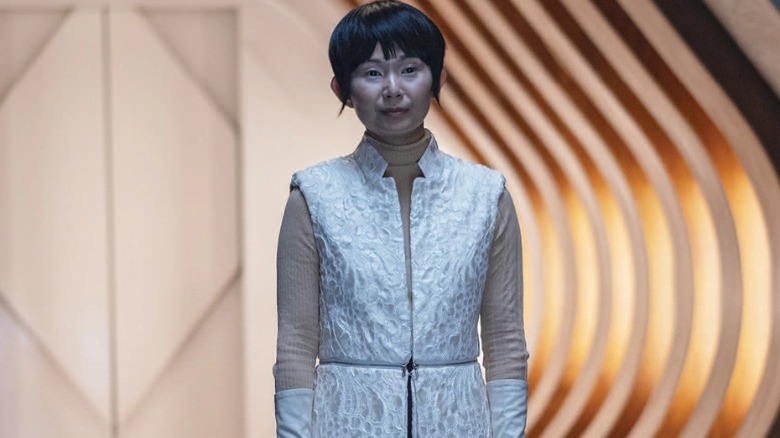 HBO
While it's perfectly possible to make a great movie about grief and estrangement from the perspective of a fat protagonist, the announcement of "The Whale" understandably raised concerns among some movie fans right off the bat. Aside from the inherent fatphobia of the title and the plot's 'eating oneself to death' framing, there's also the much-debated topic of actors donning fat suits to consider. The practice has received criticism both for depriving actual overweight actors of jobs, and for turning a person's weight into a media spectacle surrounding actorly transformation. 
A first look image of the film (provided in the header image here) showing Fraser in a close-up shot has already garnered plenty of sensationalistic headlines, despite not revealing much about the character. The image shows Charlie in what appears to be a kitchen, and Fraser is both noticeably heavier than usual and has thinning hair.
Of course, the world won't know for sure whether or not the film handles its central topics sensitively until people are able to see it, which may be sooner than expected. Today, it was announced that "The Whale" will premiere in competition at the Venice Film Festival in September 2022. A24 has not yet announced the movie's theatrical release date.