The Daily Stream: The Watermelon Woman Questions Film History, And Makes It Too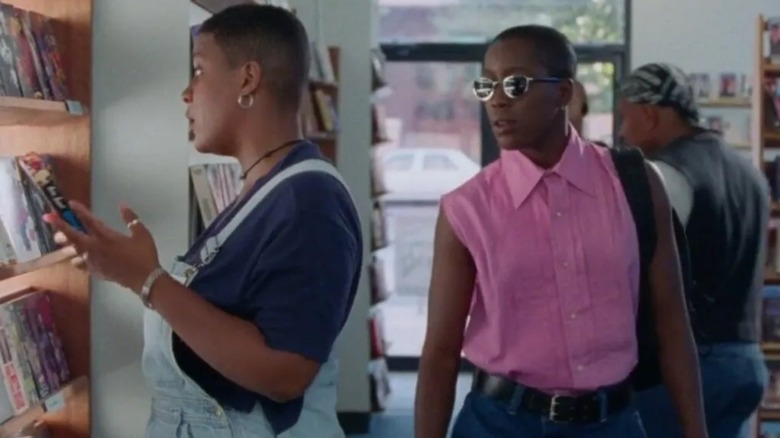 First Run Features
(Welcome to The Daily Stream, an ongoing series in which the /Film team shares what they've been watching, why it's worth checking out, and where you can stream it.)
The Movie: "The Watermelon Woman"
Where You Can Stream It: Fubo, Kanopy, Fandor, and Showtime streaming
The Pitch: This 1996 indie follows Cheryl (writer, director, and editor Cheryl Dunye), a Black lesbian in her 20s who's working at a video store alongside her friend Tamara (Valarie Walker). After Cheryl discovers an old black-and-white movie featuring a (fictional) Black actress credited only as "The Watermelon Woman," she begins a documentary project in hopes of finally correcting the record about this unknown star.
Along the way, Cheryl interviews cultural critics, experts in Black cinema, and relatives of the long-forgotten early Hollywood actress. At the same time, the young woman navigates her job, her friendship with Tamara, and a burgeoning relationship with a woman named Diana (Guinevere Turner).
Why it's essential viewing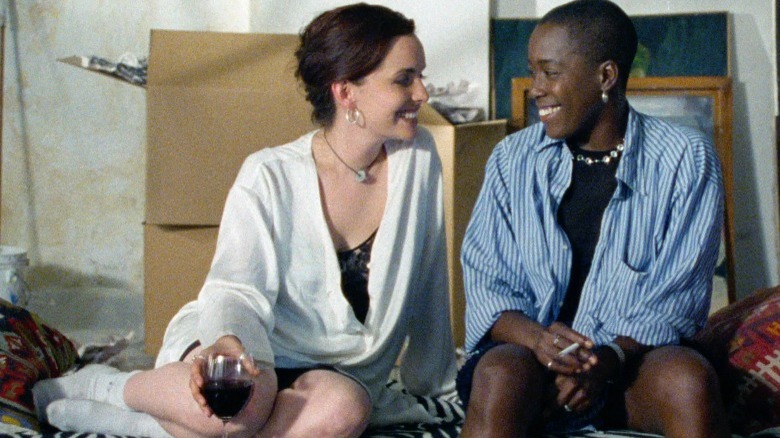 First Run Features
You don't have to look much further than the Oscars to know that people who make movies love movies about making movies. The film-in-a-film meta-narrative is one that's been done to death, yet Dunye makes it feel both new and personal again in this story about meaningful representation, archival history, and the massive cultural blind spots that will keep existing until someone decides to do the hard, hands-on work of filling them in for themselves. "The Watermelon Woman" takes its inspiration from real-life early cinema, which often left actors of color uncredited, yet its story is fictional, complete with dozens of beautifully crafted fake archival images of early Black actresses. The movie itself is gorgeous, too, vibrant and striking despite its tiny budget.
Far from pretentious, "The Watermelon Woman" crackles with a sense of curiosity and enthusiasm. It communicates a determination to empower oneself through knowledge, and a freedom found through seeing reflections of oneself in history. It's a film for film geeks, sure, but it's also for anyone anywhere who has ever wondered why there isn't someone quite like them on screen. With "The Watermelon Woman," Dunye became the first out Black lesbian to direct a feature film — in 1996! — and the movie became a cornerstone of what critic and scholar B. Ruby Rich christened "New Queer Cinema." In the end, the film can't help but become a part of the meta-narrative it's weaving: by telling a story about uncovering queer, Black film history, it becomes a part of queer, Black film history.
It may teach you a thing or two along the way, but "The Watermelon Woman" is also a total delight to watch: it's energetic, funny, tender, smart, and unafraid to playfully skewer the institutions it's born into.