How Keira Knightley's Dyslexia Started Her On The Path To Acting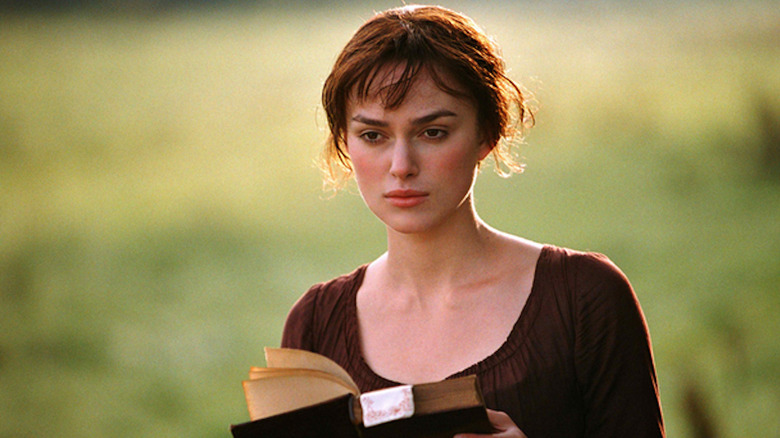 Universal Pictures
Keira Knightley looks as though she walked out of a classic novel. She leveraged her swan-like neck, aristocratic pout, and cut-glass jawline for a slate of period piece films that defined her career in the early 2000s. As Lizzie Bennet in 2005's "Pride and Prejudice," she imbued England's most famous literary heroine with 19th-century moxie and a fiercely beautiful underbite. But the same actress who has brought so many characters from the page to the screen once struggled with a reading disability.
Knightley inherited a love of acting from her parents: actor Will Knightley and playwright Sharman Macdonald. Even at age 3, Knightley badly wanted an agent. By age 6, she was diagnosed as dyslexic. Knightley told The Boston Globe that her parents made a deal with her: she could get an agent if she read every day during summer vacation.
"And then it was 'OK, if you keep up your grades and improve your grades, you're allowed to act during summer holidays, but if you drop your grades you're not allowed to act and go up for parts...I was so single-minded about acting...I drove myself into the ground trying to get over dyslexia and when I finished school I had the top grades."
What Would Emma Thompson Do?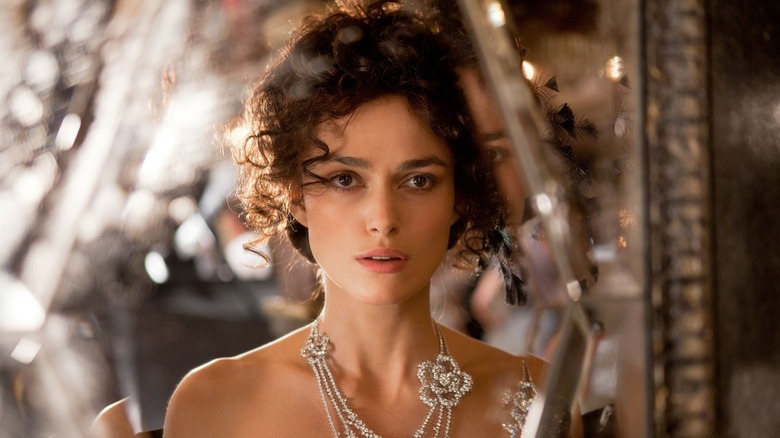 Universal Pictures
In addition to burying her nose in books, Knightley poured over screenplays at an early age. She grew up loving another bold British actress, Emma Thompson, and after her diagnosis, her mother encouraged her to read Thompson's screenplay of Jane Austen's "Sense and Sensibility." Macdonald, who worked with Thompson on the 1995 film, gave a copy of the script to Knightley. It became her treasured possession, she told GQ:
"And I was – am? – dyslexic, and all the way she got me over it was to say: 'If Emma Thompson couldn't read, she'd make f***ing sure she'd get over it, so you have to start reading, because that's what Emma Thompson would do.'"
By the time Knightley hit secondary school, her dyslexia "was pretty much a thing of the past." She earned top marks and landed her breakout role in "Bend It Like Beckham" at 17. She followed up the low-budget soccer hit with a starring role in "Pirates of the Caribbean: The Curse of the Black Pearl," an unlikely blockbuster based on a Disneyland theme park ride. As Elizabeth Swann, Knightley spent much of the film dressed in tight corsets and 18th-century garb, a fitting rehearsal for her literary adaptations to come.
A classic pairing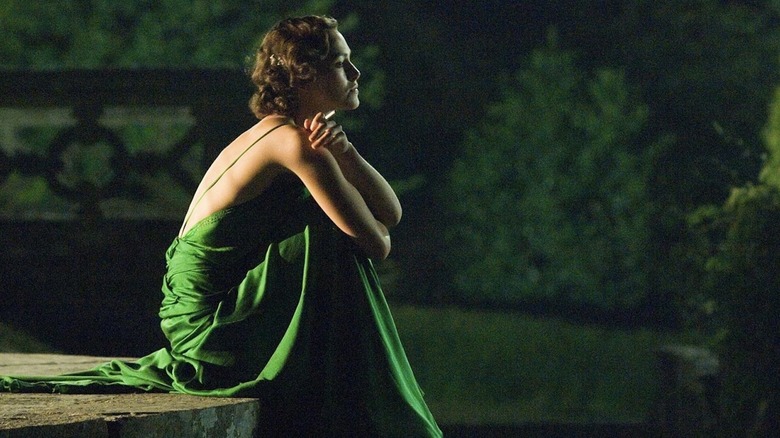 Universal Pictures
Knightley's frequent collaborator Joe Wright, who directed her in "Atonement," "Pride and Prejudice," and "Anna Karenina," also has dyslexia. In an interview with Vulture, Wright noted that he and Knightley may have bonded over their shared experience because they both must work harder than those without a reading disability. Since Wright can't speed read, he said he must really consider the subject:
"And you find other modes of expression, and also other forms of study, be that film or visual arts. I guess I've gained a lot of my understanding of the world through non-literary means — even though I keep doing films based on classic novels. I think I'm drawn to them because I sometimes feel like I'm missing out, and there's a lot of wonderful stuff in literature. I want to know that stuff."
Both Wright and Knightley have worked hard to overcome their reading disability, but they have also proven that there are other ways of understanding and creating art even if one has difficulty consuming literature.