Working Girl Had To Break Some Laws To Shoot Its Opening Scene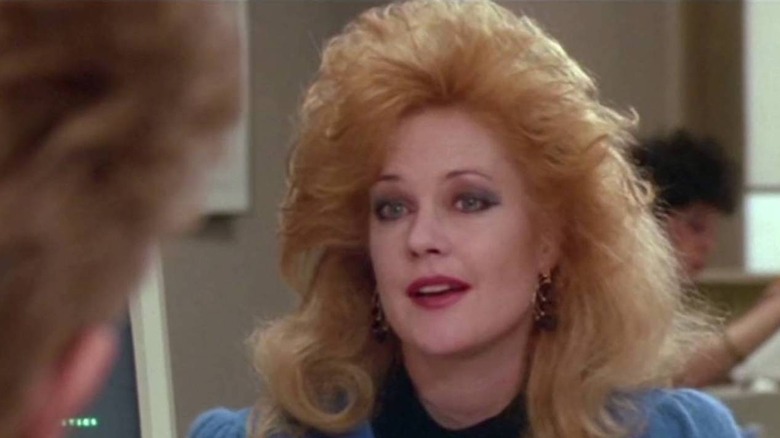 20th Century Fox
Making a studio movie is a massive undertaking that requires people trained in widely different disciplines to get on the same page for several months in the hopes of crafting a piece of entertainment that will provide audiences with a two-hour escape from the drudgery of their daily lives. When the film is being shot in a heavily trafficked area of a big city, permits are a must. Usually. Sometimes, the only way to capture an emotionally authentic moment is to fracture the law a little.
From his early, improvisational work with The Compass Players through to the end of his brilliant filmmaking career, director Mike Nichols prized authenticity above all else. And he would go to just about any lengths necessary to conjure a real moment on stage or in front of a camera. So of course he shot on the Staten Island Ferry illegally while filming "Working Girl."
It's asking for the taking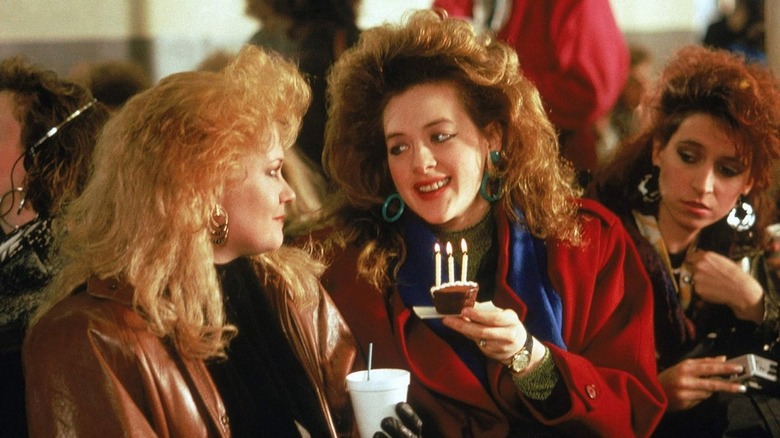 20th Century Fox
According to Melanie Griffith (via THR), the law-breaking shot was for the opening scene where she disembarks from the ferry with co-star Joan Cusack: 
"There we were — with Joan Cusack — with the big hair and the tennis shoes with all just regular people on the Staten Island Ferry. We shot it without anybody knowing. It was like, 'Here we go, now I'm Tess.'"
The moment, scored to Carly Simon's propulsive theme song, "Let the River Run," is a small one that follows the legitimately shot bit where Griffith's friends serve her a birthday cupcake decked out with lit candles. There's no dialogue. It's just two friends, done up in customary 1980s frosted hair and caked-on makeup, strolling along with a throng of Staten Island residents on their way to their nine-to-five. But there's something undeniably powerful about the image. Per Cusack, it's the Nichols touch: 
"Mike gave such brilliant direction, like when we got off the ferry, he said, 'Be thinking something in your head. That's what people do as they walk off a boat, they think about their day or their life.'"
You can absolutely sense this, and it's vital to setting the tone of the film. Tess is a big-time dreamer who worked her way through night school to obtain her bachelor's in business. She wants to make the leap from mistreated assistant to shot-calling executive. In this one, seemingly innocuous shot, Tess's ambition shines as bright as the morning sun cutting through the walkway. We're with her from that moment forward. This feeling was more than worth whatever fine the city might've levied.