The Daily Stream: This Much I Know To Be True Is Essential Viewing For Fans Of Nick Cave And Warren Ellis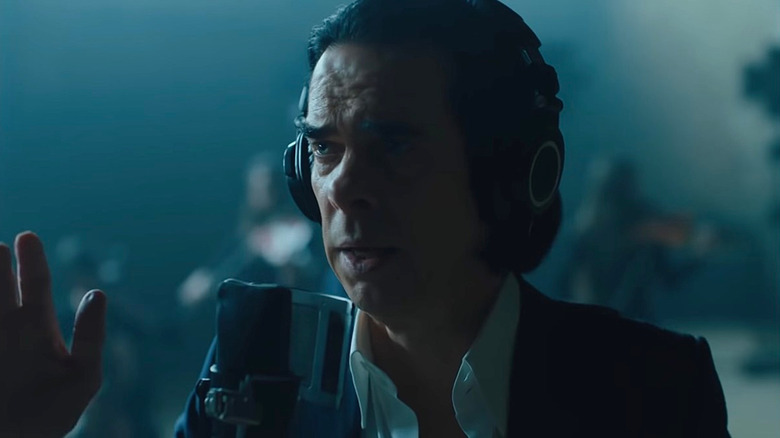 Mubi
(Welcome to The Daily Stream, an ongoing series in which the /Film team shares what they've been watching, why it's worth checking out, and where you can stream it.)
The Movie: "This Much I Know to Be True"
Where You Can Stream It: Mubi
The Pitch: Andrew Dominik ("The Assassination of Jesse James by the Coward Robert Ford") reunites with Nick Cave for a new musical documentary focused on the creative process between Cave and his frequent collaborator, Warren Ellis. The two of them perform songs off their albums "Ghosteen" and "Carnage," with delightful little interlude interviews spliced in between haunting, hypnotic performances shot by cinematographer Robbie Ryan. 
Why it's essential viewing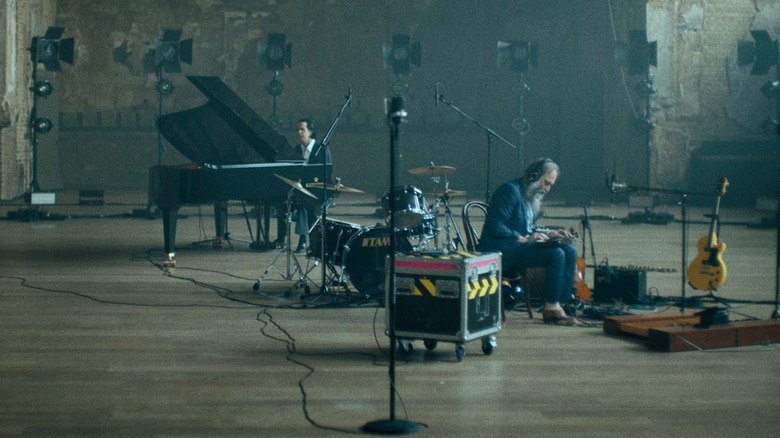 Mubi
Nick Cave and director Andrew Dominik previously worked together on the heartbreaking documentary "One More Time with Feeling." That film found Cave recording his album "Skeleton Tree" in the aftermath of the accidental death of Cave's 15-year-old son Arthur. It was a doc steeped in beauty and sadness, and I often found it almost too overwhelming to watch. The follow-up, "This Much I Know to Be True," is much lighter. In fact, it's often downright charming and fun, while still maintaining plenty of Cave's goth-rock trappings. For instance: the film opens with the singer revealing he's taken up creating ceramic art in the time of COVID-19. This includes an entire set of pieces that depict the Devil at various stages in his life. "The devil has grown old, and this is the devil's last dance," Cave says, and while it might be fun to read into such a statement as Cave signaling his music days are coming to an end, that's not the vibe of the rest of the doc.
In between conversations we see Cave and collaborator Warren Ellis on a sparse, haunted-looking stage, performing songs from the albums "Ghosteen" and "Carnage." Dominik captures these performances with a camera that frequently circles around the performers while also getting up close into Cave's craggy-yet-beautiful face. This also allows for some fun tricks, such as when a number starts off with just Cave and Ellis only to suddenly spin to a new angle and reveal a horde of backup singers suddenly crooning, as if they just teleported in from elsewhere. 
"This Much I Know to Be True" isn't just a music documentary. It's also a film that taps into the symmetry between Cave and Ellis, with Cave lending his deep well of a voice over haunting sounds Ellis creates with his head down and his giant beard looking magnificent, like a kind of well-dressed wizard. The end result is an experience both lovely and strange, and a must-watch for fans of Cave's work.