Kazuki Takahashi, Creator Of Yu-Gi-Oh!, Dies At 60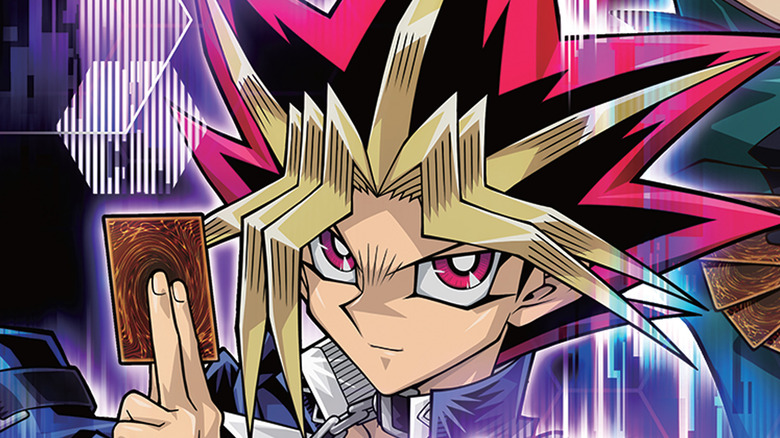 4Kids Entertainment
The world of anime and manga has just gotten a little smaller, as manga author and artist Kazuki Takahashi has died. The New York Times and other outlets report that the creator of the beloved "Yu-Gi-Oh!" franchise was found dead off the coast of Nago in the Okinawa Prefecture, where Takahashi was traveling alone. He was 60 years old. The Japanese Coast Guard reportedly found Takahashi in snorkeling gear and are now investigating the cause of death.
Takahashi debuted onto the manga scene in 1986 with an adaptation of "Go-Q-Choji Ikkiman" in Weekly Shōnen Magazine, but only got his first original work published in 1990 where his one-shot manga "Tokio no Taka" was published in the Summer Special edition of the incredibly famous and popular Weekly Shōnen Jump magazine in 1990.
Of course, Takahashi is best known for creating the global sensation "Yu-Gi-Oh!" — a show now known for its spiky-haired protagonist who plays a rather complicated yet exciting trading card game of the same name when he gets possessed by the spirit of an ancient pharaoh.
It's time to duel!
Before millennials all around the world started shouting "It's time to ddddddd-duel" at each other on the playground as they frantically threw down a card on the ground with more weight and purpose than a winning move at the Super Bowl, "Yu-Gi-Oh!" was a much darker manga than the anime would have you believe.
Indeed, when "Yu-Gi-Oh!" first debuted it was about all sorts of games, not just cards. Takahashi set out to make a horror manga, and even if the series leaned more into battle shonen tropes, the influences remained. For a while, the manga avoided centering on a single game, instead showing Yugi and his friends playing all sorts of games from dice games to board games and even kids stabbing themselves on their hand while using bank notes to try and stop the knife. Indeed, the manga originally leaned more into Yugi being possessed by a vengeful spirit, who punishes those who lose with sadistic "penalty games" like making a kid think litter is piles of cash, or just straight up electrocute some dudes.
A gaming empire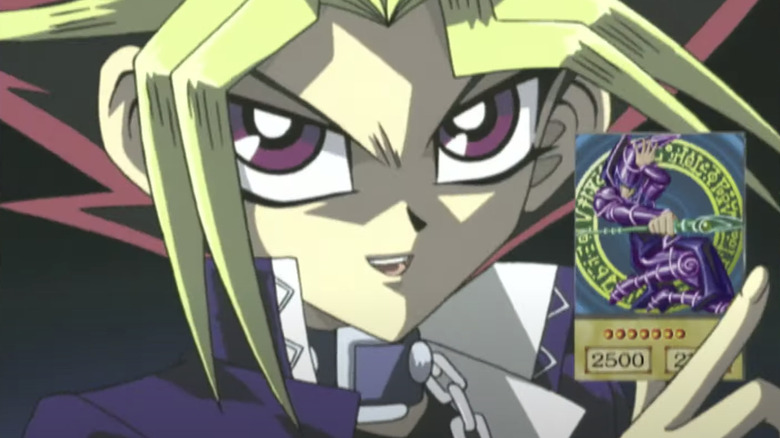 4Kids Entertainment
Unsurprisingly, the sadistic version of "Yu-Gi-Oh!" was severely toned down once "Yu-Gi-Oh! Duel Monsters" started airing, focusing on the titular card game that sold billions in merchandise and became a gaming empire that is still competitively played to this day. And yet, before that iconic anime and opening theme that got messed up by infamous dubbing and licensing company 4Kids Entertainment, there was another anime.
The original "Yu-Gi-Oh!" anime only lasted 27 episodes, and aired in 1998. That version is more faithful to the early chapters of the manga, with Yugi's alter-ego being more of a gambling spirit that loves to torture people by turning them into strange objects for all eternity, or outright killing them. This adaptation, often referred to as "season 0" by fans, sadly never got an English release.
Rest in peace, Kazuki Takahashi, and thank you for teaching us about the heart of the cards.