Every Song In Stranger Things 4 Volume 2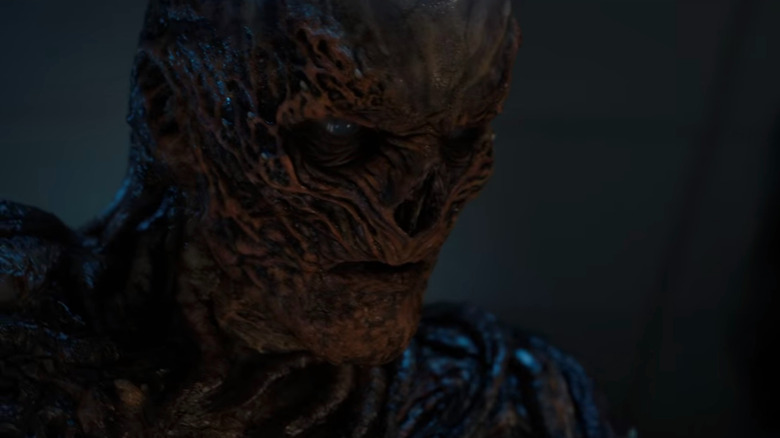 Netflix
Beware! "Stranger Things 4 Volume 2" spoilers ahead!!
The wait is finally over! After a cliffhanger that left all of us balancing on the narrowest edge of our seats, Netflix's "Stranger Things 4" has returned with Volume 2, and what a return it is! We finally learned what was painted on the canvas Will's been carrying around, why Papa made Eleven search the darkness, and that nobody knows exactly what to call Vecna/Henry/001.
Even more things of note: Max struggles to escape Vecna's curse, Eleven wants out of Papa's prison, and The Upside Down goes manifest destiny on reality. The latest season is full of surprises, good and bad, but one thing remains the same: the great music.
Every season of "Stranger Things" weaves music into the fabric of the storyline flawlessly. The series previously used old tunes to pull us into Eleven's world through nostalgia and familiarity. This season, music plays an integral part in the plot and becomes another character in the epic battle between reality and the Upside Down.
Here's every song featured in "Stranger Things 4, Volume 2."
Chapter 8: Papa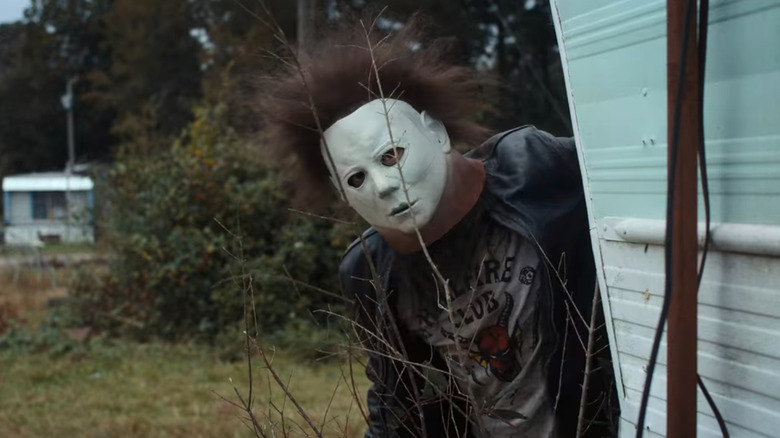 Netflix
Track 1: "Twilight's Fire" by The Red Army
This song plays as Joyce (Winona Ryder) and Murray (Brett Gelman) interrupt the Russian guard's card game while busting Hopper (David Harbour) out of prison.
Track 2: "Up Around the Bend" by Creedence Clearwater Revival
Eddie (Joseph Quinn) and the gang steal an RV and go weapon hunting.
Track 3: "Fire and Rain" by James Taylor
Steve (Joe Kerry) tells Nancy (Natalia Dyer) he wants six kids and family trips in Winnebagos.
Track 4: "Rock And Roll Hoochie Koo" by Rick Derringer
The gang arrives at War Zone and stock up on weapons to take down Vecna.
Track 5: "Separate Ways (Worlds Apart) – Bryce Miller and Allow Tracks Remix" by Journey and Steve Perry
The RV trip ends at the Creel house and Max (Sadie Sink) prepares to be the bait that draws Vecna. This song was also featured in the trailer for this season.
Chapter 9: The Piggyback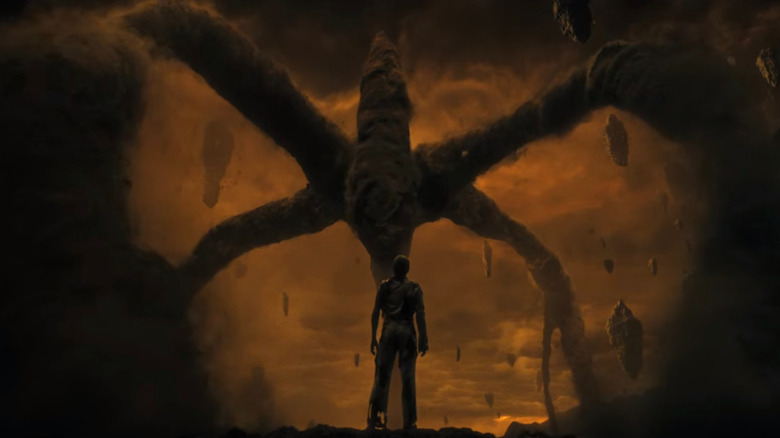 Netflix
Track 1: "Running Up That Hill" by Kate Bush
As Max walks through the Creel house preparing to face Vecna (Jamie Campbell Bower), this song plays over the headphones she keeps around her neck. It continues to play as she and Lucas plan a date for the future. The song is a reminder of Max's fast approaching confrontation with Vecna, which may end in her death.
Track 2: "Master of Puppets" by Metallica
Eddie plays the guitar parts of this song during "the most metal concert ever," which draws the bats away from Nancy, Steve, and Robin (Maya Hawke). Eddie fans have been waiting for this all season and the heroic moment didn't disappoint. 
Track 3: "Every Breath You Take" by The Police
Eleven (Millie Bobby Brown) searches for Max in an old memory, which leads to a battle with Vecna at the Snow Ball.
Track 4: "Dream a Little Dream of Me" by Ella Fitzgerald
This song appeared earlier in the season just before Henry Creel murders his mother and sister. This time, it plays as Max's safe Snow Ball memory turns dark and Vecna appears. He shows her the impending death of all her friends.
Track 5: "Running Up That Hill" by Kate Bush
Hopper fights the last Demogorgon in the Russian prison, while Steve, Nancy, and Robin launch homemade Molotovs at Vecna. The song, which has been used to save Max from Vecna's curse, heightens our spirits in this scene. It makes us believe the gang of unlikely heroes have finally won, which sets us up for the perfect fall a few scenes later.
Track 6: "When it's Cold I'd Like to Die" by Moby
Eddie takes on a swarm of bats and dies a hero. (I know. I know. I loved him, too.) Max's consciousness escapes Vecna, but comes back to a blind and broken body. Lucas calls for help, but she dies before it comes. 
The Scores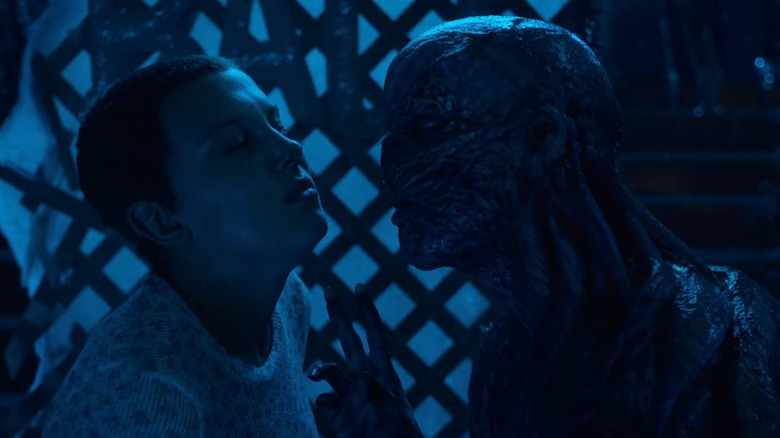 Netflix
It would be unfair not to give a shout out to the original themes of the series. While not as familiar as songs by Kate Bush or Journey, the original themes create a pitch perfect soundscape for Hawkins and The Upside Down. This season, the synth-heavy scores by Michael Stein and Kyle Dixon add a simplistic beauty to a first "I love you" and an ominous tone to the all-powerful Vecna.
The music of "Stranger Things" has always been a crucial element of the series, and the tunes in this volume continue that tradition.
The two final episodes of "Stranger Things 4, Volume 2" are currently streaming on Netflix.