Hunt For The Wilderpeople's Original Script Struck A Much Darker Tone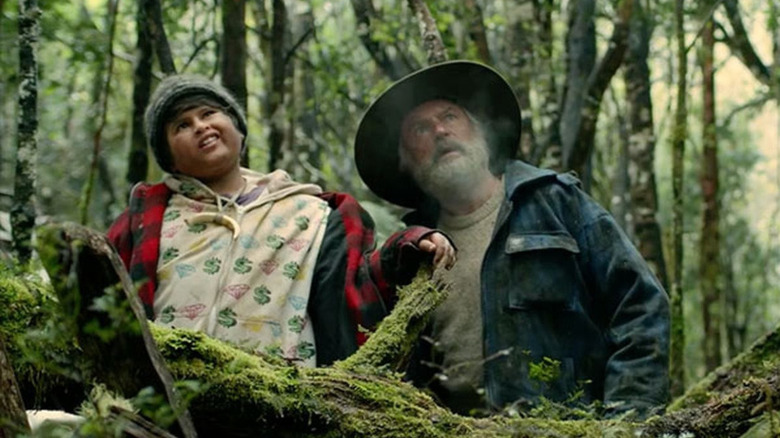 Piki Films
Many people think of Taika Waititi's work as relentlessly positive and humorous, and for a good reason. Movies like "What We Do in the Shadows," "Boy," and "Thor: Ragnarok" all felt infectiously fun and happy despite sometimes veering into darker territory. This is why it might be surprising that one of his earliest works was actually pretty depressing.
"Hunt for the Wilderpeople," a movie that helped cement Waititi's international reputation, is one movie that viewers can't help but smile during, even if some of the themes are a bit on the troubling side. Despite this, it would be hard to imagine a version of the movie without Sam Neill and Julian Dennison's hilariously electric chemistry, much less the offbeat performances of Paula House and Rhys Darby.
However, that version of the movie almost happened, but it would have been released a lot earlier if it did. Carthew Neal, one of Waititi's producing collaborators, recently revealed that "Hunt for the Wilderpeople" was nearly a lot darker than the movie we know of today.
Someone always dies, usually a child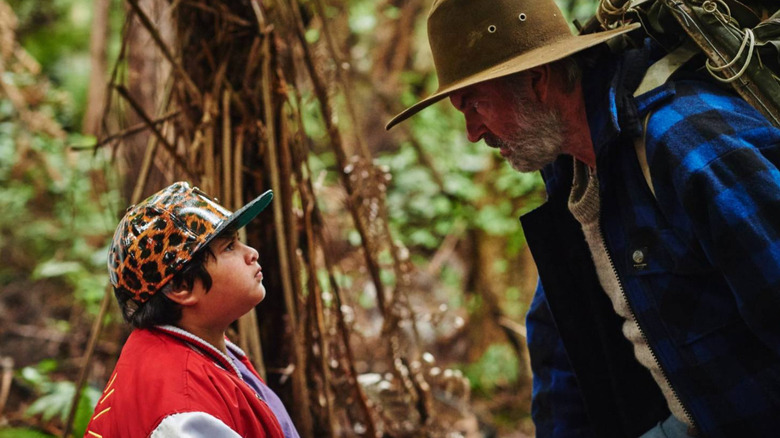 Piki Films
In 1995, Neill released a documentary chronicling the history of New Zealand cinema and how it developed a distinction for being dark and dreary. This documentary coined the phrase "the cinema of unease," which has been used to refer to movies such as 1977's "Sleeping Dogs" (which also starred Neill) and 1994's "Heavenly Creatures." In the documentary, Neill posits that the dreary nature of these films and others like them served as a direct reflection of the New Zealand colonial landscape.
"Hunt for the Wilderpeople" was originally supposed to fall under this "cinema of unease" umbrella, at least according to Neal. In an interview with WIRED, the producer explained that Waititi was originally hired to make the film, an adaptation of a novel by New Zealand bushman and accused domestic abuser Barry Crumb, all the way back in 2004. Given the reputation that New Zealand film had acquired at the time, he tried to follow the same pattern.
"I think it was called 'Land of Tears,'" said Neal. "In case that gives you a sense of the tone."
Waititi himself made a comment on the perceptions at the time during the interview, summing up the "cinema of unease" movement as movies where "someone always dies, usually a child." With this descriptor in mind, it's hard not to see what the fate of Ricky (Dennison) was in this early draft. Thankfully, Waititi took his time to further establish himself as a director, giving us the movie we know and love today.