Michael Bay's Platinum Dunes Is Back — Here's What That Means For Movie Fans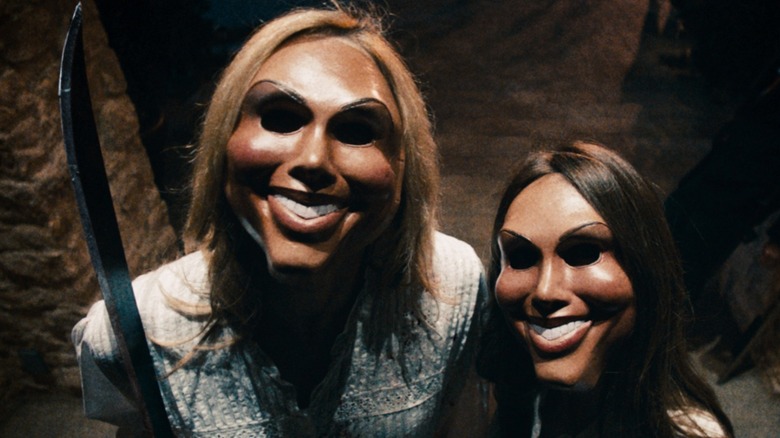 Universal Pictures
Not only did Michael Bay direct a new movie for Universal Pictures this year with "Ambulance," but the scope of that partnership has just expanded in a big way. Bay has reunited with his former producing partner Brad Fuller to reform Platinum Dunes, their production company that had a string of hits from 2005 to 2018. Now, Bay and Fuller are back in the saddle and they have a new deal with Universal.
According to The Hollywood Reporter, Platinum Dunes has signed a first-look deal with Universal, meaning that the studio will get the first bite at the apple with any projects that are developed by the duo's production banner. Universal previously worked with the company on "The Purge" and "Ouija" franchises. Bay had this to say in a statement:
"Partnering with Donna [Langely], Peter, Jeff [Shell] and the entire team on Ambulance was a great experience, and I can't wait to work with them on the exciting projects in the Platinum Dunes pipeline."
Fuller added:
"The experience we had with the Universal team on The Purge and Ouija franchises could not have been more collaborative, and we are thrilled to formalize our ongoing partnership with this new agreement."
Beginning with 2003's "Texas Chainsaw Massacre" remake, Platinum Dunes largely worked in the horror space turning out hit after hit over the course of 15 years. Other notable hits include "A Quiet Place," "Teenage Mutant Ninja Turtles," 2009's "Friday the 13th" remake, and "The Amityville Horror" remake. Yes, there was a bit of a pattern there with remakes. But the studio has netted $2.31 billion at the global box office against $384.5 million in combined budgets. It's hard to argue with results.
If it ain't broke, don't fix it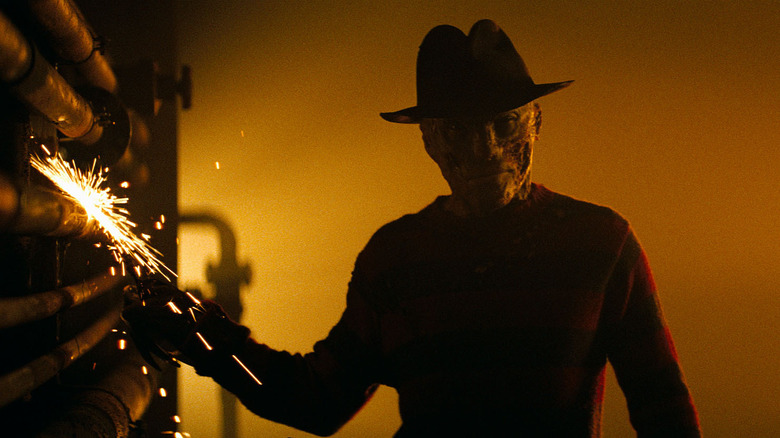 Warner Bros.
One expects that Universal won't try to change things too much as Bay and Fuller have an eye for crafting reasonably budgeted hits. So, while the "A Quiet Place" sequels/spin-offs are locked up at Paramount, any future hits could help give the studio a leg-up on the competition. Not to mention that this bodes well for Bay directing more for the studio and, a few misses aside, he tends to make films that make a lot of money.
Not to speculate too much here, but one thing we know for sure is that a "Nightmare On Elm Street" reboot/sequel has been in the cards for some time. Platinum Dunes produced the 2010 remake, which earned $117 million worldwide. Might this new deal somehow pave the way for Freddy to finally get back in the saddle? Wes Craven's estate does currently have the rights and could cut a deal with a new studio — something to ponder. Universal Pictures president Peter Cramer had this to say about the deal:
"Michael Bay is not only one of the world's preeminent directors, but together with Brad Fuller, he has established Platinum Dunes as one of the most consistently successful and innovative production companies in the industry. We are excited to welcome Michael and Brad to the Universal lot and look forward to building upon their amazing track record at Platinum Dunes for many years to come."
No word yet on what project will be first up as a result of this new deal but we'll be sure to keep you posted as details come our way.