Moon Knight Didn't Shoot A Single Scene In London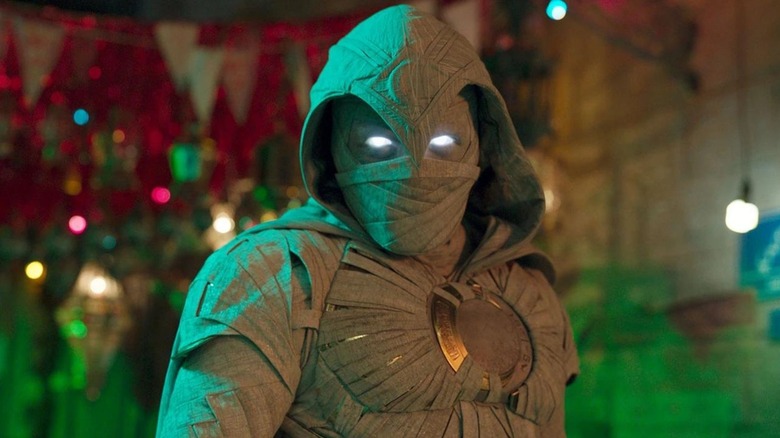 Marvel Studios
As Marc Spector and Steven Grant, Oscar Isaac has a hero's journey in "Moon Knight," the six-part Disney+ series that took the comic book world by storm. Isaac develops a real relationship between his characters with an intensity that is so rarely seen in mainstream MCU properties.
The series explores the dual life of a ruthless American mercenary, Marc Spector, who is an avatar of a god from Egyptian mythology with dissociative identity disorder. His alter ego, Steven Grant, is not only British, awkward, and speaks in an entirely different accent, but he leads a wholly different life. Most of the show's story is based in the city of London, since Steven Grant lives there and has a job at the museum, and to anyone watching, it's what it will seem. But movies and television shows often film locations in different locations, a strategy "Moon Knight" adopted as well.
Moon Knight is set in London, but ...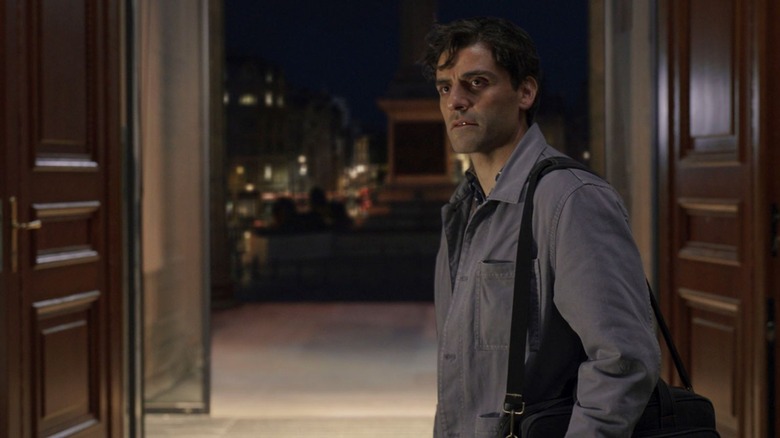 Marvel Studios
From Trafalgar Square to the British Museum, "Moon Knight" features many prominent locations in London. We see Steven Grant walking to work while the city's red double-decker buses cross streets in the background. While director Mohamed Diab and his crew successfully depicted the British capital in the show, "Moon Knight" did not film a single scene there.
In an interview with BBC Radio 1, actor Oscar Isaac revealed he hadn't spent a single day filming in London during the show's eight-month filming period. The crew re-created a slice of the city in Budapest and filmed in other locations, including Jordan, Slovenia, and Atlanta.
The actor joked about how the crew of "Moon Knight" spent "zero" days in England, the city that is heavily featured in the show:
"So there's these things called movies, right? They go to places and shoot them, and sometimes they shoot different places for different places. I know it's hard to understand, but this is one of those instances where we were in a different country, pretending we were in other parts of the world."
This Hungarian Museum was a stand-in for the British Museum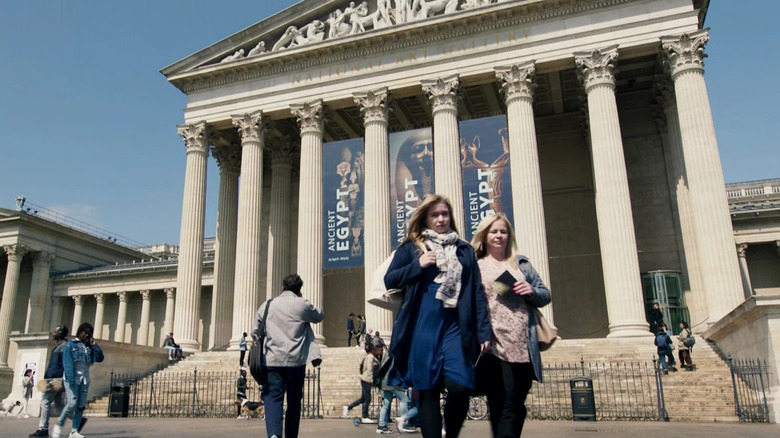 Marvel Studios
The crew filmed at the Museum of Fine Arts in Budapest, Hungary, to display the British Museum, which is Steven's workplace in the series. However, the Heroes Square-situated museum isn't shown in its original form in the show. A wing with additional buildings was virtually added to the establishment to resemble the British Museum more closely (via Hungary Today).
Other prominent Hungarian landmarks that are seen in "Moon Knight" include stunning views of the Anker Palace and the main square of the Danube, Szentendre, a picture-perfect small town.
All six episodes of "Moon Knight" starring Oscar Isaac, Ethan Hawke, and May Calamawy are now streaming on Disney+.