Why Lost Star Matthew Fox Retired From Acting In 2014 — And Why He's Returned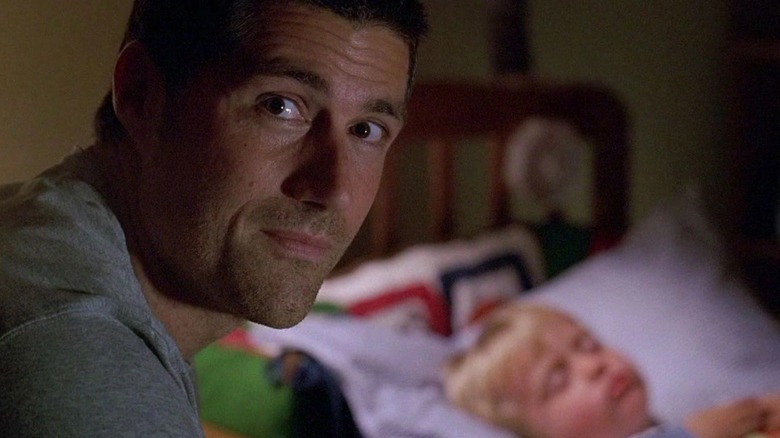 ABC
From 2004 to 2010, Matthew Fox was at the center of one of the biggest shows on television. As spinal surgeon Jack Shephard, Fox was the leader of a group of island-locked survivors on "Lost." Then he stopped acting.
Fox has appeared in a few roles since "Lost" bowed out with a polarizing series finale in 2010, including in "Alex Cross" and "World War Z." But the actor hasn't been seen on screen since 2015, when he played John Brooder in the cannibal horror-Western crossover "Bone Tomahawk." Why has he been gone so long, and when can fans expect to see him again? Fox himself now has some answers.
In a press conference at the Monte-Carlo Television Festival reported on by Variety, the actor explained that he had "a bucket list" of acting opportunities he wanted to take advantage of across his career, and that he felt like he had ticked most of them off after "Bone Tomahawk." "I wanted to do a Western. It's a very odd Western, but it's a Western. And so that sort of completed the bucket list," he said.
The actor also explained that he chose to step away from acting to be a parent. "At that time in my life, our kids were at an age where I felt like I needed to really reengage," he shared. He said that his wife had been "running the family so beautifully," but that he "felt like it was time to be home."
Fox's post-Lost life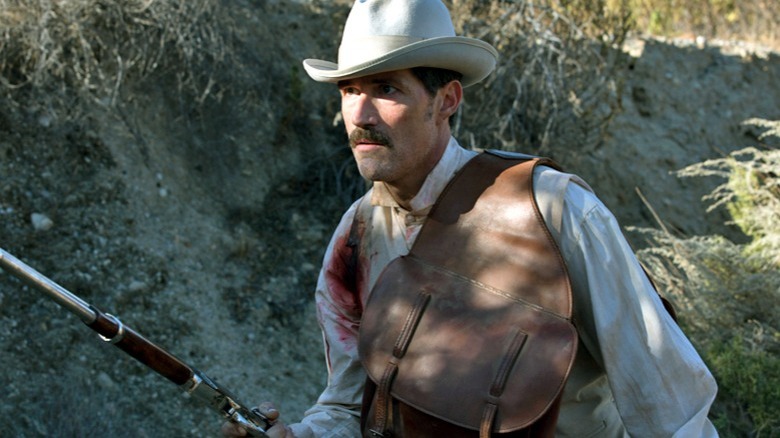 RLJ Entertainment
For long-running shows that film on location like "Lost," it makes sense that actors would feel like they'd been away from home for a long time. While some members of the sprawling ensemble cast of "Lost" put roots in Hawaii after filming the show there, others, including Fox, previously spoke about hopes of getting back to their mainland lives after the show ended. "It's not really paradise anymore," Fox told Digital Spy back in 2008. "I enjoy getting off the island."
Before his temporary retirement from acting, Fox's personal life also made headlines, particularly after a Cleveland bus driver filed a lawsuit against him alleging assault. The lawsuit was later dropped. Fox's "Lost" co-star Dominic Monaghan also spoke out against him at the time, accusing him of abusing women. Fox has denied the allegations, and appeared in three more films in the years afterwards.
Fox said he spent his time away from acting working on "creative elements that are really personal" to him, including music and writing. Now, though, the actor is set to make a return to the screen for the first time in seven years. Fox is set to play the lead role in "Last Night," a five-episode Peacock miniseries based on Alex Scarrow's 2007 novel. According to The Wrap, "Last Night" follows a family that gets separated while traveling abroad — just as the world's oil supply is suddenly cut off. Fox will play Andy Yeats, the patriarch of the family that ends up stranded in three different countries as society collapses around them.
The actor is an EP on Last Night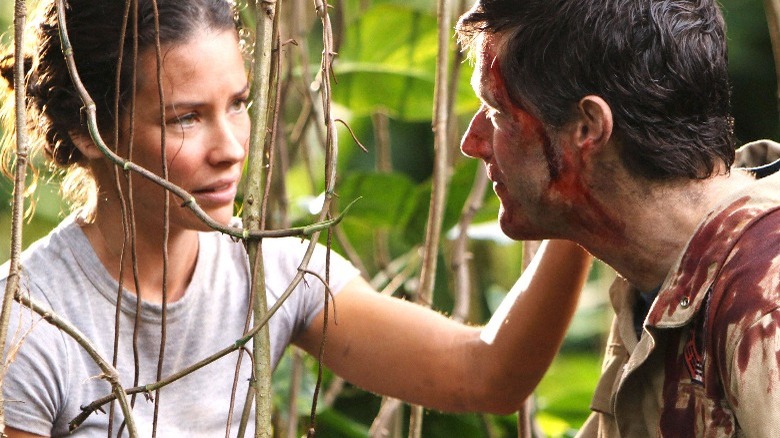 ABC
So what drew Fox back into acting after taking so much time away? Apparently, another box he can check off on that list of dream projects. "I kind of got to a point where I thought that maybe the bucket list included executive producing," Fox said at the press conference reported on by Variety. "The opportunity to be involved in 'Last Light' came along, and so I wanted to give it a shot. And it felt like the right time."
Fox calls working on his return project, which also stars "Downton Abbey" actor Joanne Froggatt, "surprisingly rewarding." Though the actor didn't indicate whether or not he has plans to work on more projects in the near future, he also expressed an interest in streaming as a medium, saying that the format trims some of the typical TV filler and is "moving us in a direction where stories are being told in just the amount of time that they need to be told in."
"Last Night" will premiere on Peacock.