Ralph Fiennes Almost Became James Bond Before Bossing Daniel Craig Around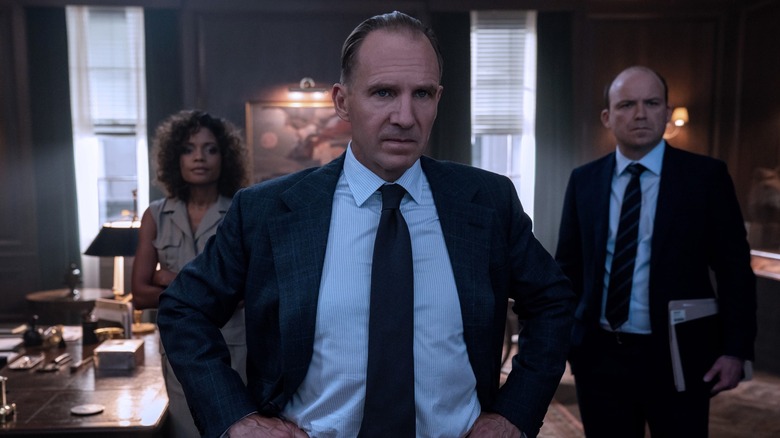 Columbia
In 2004, if you were a handsome young actor from the British Isles (or thereabouts) with any degree of notoriety, you were in the running to succeed Pierce Brosnan as James Bond. Producer Barbara Broccoli cast the widest of nets, bringing in the likes of Henry Cavill, Ewan McGregor, Rupert Friend, and the man who was almost Wolverine, Dougray Scott, to audition. They even considered Aussies like Sam Worthington, Julian McMahon, and Alex O'Loughlin. And if Ralph Fiennes is to be believed (and what kind of maniac wouldn't believe Ralph Fiennes), you can scratch the "young" part of the requirement as well.
License denied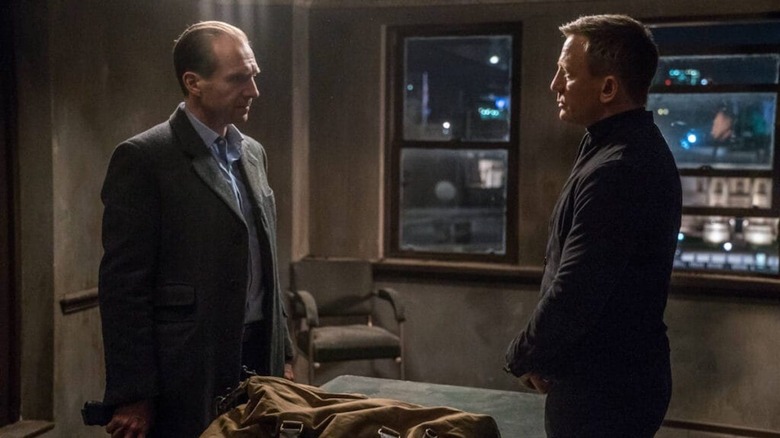 Columbia
On an episode of Josh Horowitz's "Happy Sad Confused" podcast, Fiennes, who turned an old-for-Hollywood 42 in 2004, revealed that the Bond braintrust reached out to him for the lead role. "Well, it was funny," he said. "Because actually a while back Barbara Broccoli talked to me once about possibly playing Bond, and that didn't happen." As we all know, the role eventually went to then 36-year-old Daniel Craig, whose hard-nosed "Casino Royale" rescued the franchise from its gadget-happy Brosnan doldrums.
But Fiennes' flirtation with Bond wasn't entirely over. When Judi Dench's M got killed off in "Skyfall," someone had to step up and keep an eye on that rascally 007. Fiennes, who had tremendous admiration for director Sam Mendes, was delighted to step up and accept what he called an "attractive" offer: 
"M, Judy Dench... dies, and you're set up as the next M. And I thought, great! I also love Daniel's Bond, and I just respected Sam's intelligence, and the approach to it, and what he was doing with it. I thought... Skyfall was a great script, just great."
The future of M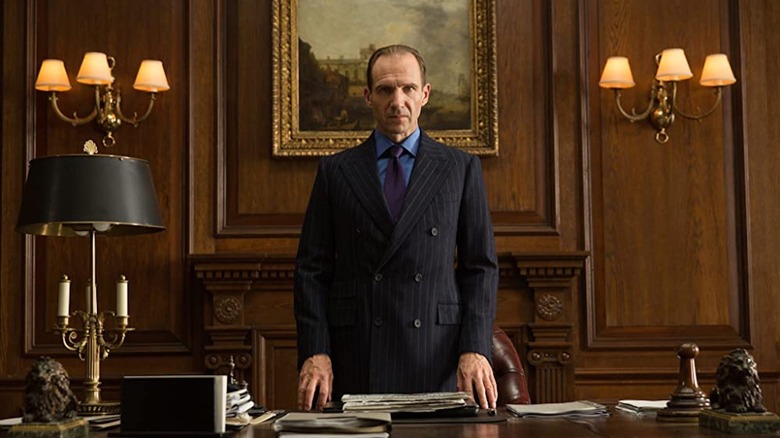 Columbia
Over three films ("Skyfall," "Spectre" and "No Time to Die"), Fiennes proved to be a perfect fit as Bond's MI6 overseer, which is why we'll be hugely disappointed if Broccoli and company do a hard reboot post-Craig and ditch a terrific team which also includes Naomie Harris (Moneypenny), Lashana Lynch (Nomi), and Ben Whishaw (Q).
If Fiennes has his way, he'll be hanging around. As he told Games Radar in 2021, "If anyone from Eon Films is listening, I'm very keen to continue training the new Bond." He also acknowledged that "things have to change," which, given the finality of "No Time to Die," suggests we're more likely to get a top-down reimagining of the Cold War-born superspy.
For now, all we know for sure is that if you are a handsome young actor from England, Ireland, Scotland, Australia or simply possess an accent in the neighborhood of "British," you are in the running to succeed Daniel Craig as James Bond.