Karl Urban Doesn't Think He'll Get A Shot At Playing Wolverine, Despite Fans' Desire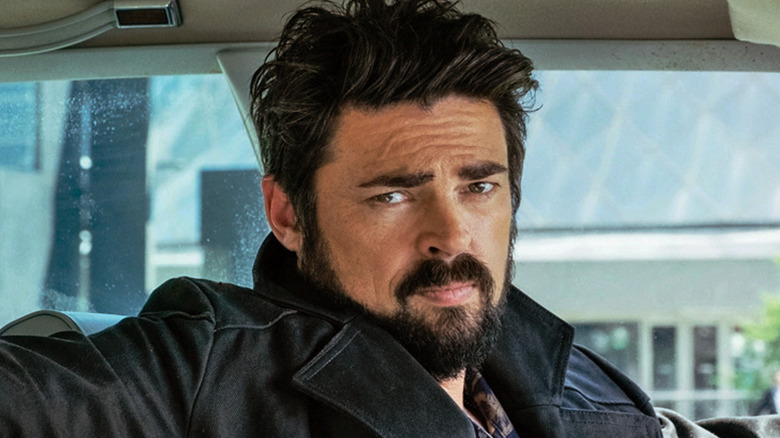 Prime Video
Karl Urban is probably best known for his work in films with inseparable ensemble casts, and for the New Zealand actor, that's entirely by design. "To me," Urban told The Guardian, "that's the most important thing in life: building a solid connection with people and having a great time doing the thing that you really love."
Urban's no-nonsense intensity has made him a stand-out in ensemble-driven franchises like "Lord of the Rings" and "Star Trek," but there's still one very famous found family that the actor has yet to join: The X-Men. Ever since Hugh Jackman retired from the role of Wolverine — after appearing in nine "X-Men" films across 17 (!) years — fans have wondered who, if anyone, could be a worthy successor. Prospective names have been circling since 2017. Recently, Urban has been discussed as a fan-favorite choice to take on the role.
Wolverine wouldn't be the first of Karl Urban's roles to originate from a comic book. He portrayed Judge Dredd in the 2012 film of the same name, and has even appeared in the Marvel Cinematic Universe, as Skurge the Executioner in Taika Waititi's "Thor: Ragnarok." Sadly, his role in the latter was a bit too brief for some — but Marvel has circled back to underused talent before. Would they consider Urban for the X-Men's approaching debut in the MCU? And more importantly, is Urban even interested?
The rational choice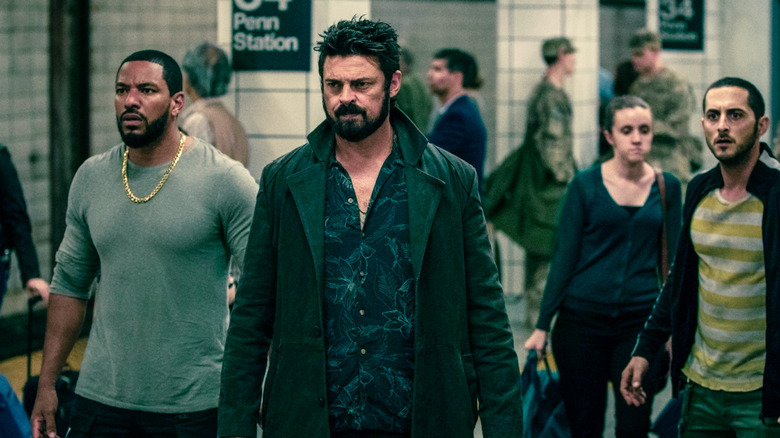 Prime Video
Funnily enough, Urban is aware (however vaguely) of the campaign to score him the role of Wolverine in the MCU. Fans all over have taken the time to photoshop his face onto the character's body, and even digitally insert him into the "X-Men" films via deepfake. In short, Urban is definitely honored, but he doesn't see it happening any time soon:
"It's flattering, but you have to rationally think about it. I'm what, two years younger than Hugh Jackman? I mean, if I was a studio looking to cast someone as Wolverine, I'd pick someone I'll get three films out of. You're not going to get three films out of Karl Urban unless you want a 65-year-old Wolverine."
While it definitely makes sense for Marvel to introduce a younger Wolverine for maximum longevity, there's no reason why fans would have a problem with an older version of the character — just look at the success of Jackman's last outing as the character. Greying hair, fading powers, and a lifetime of baggage made for an incredible conflict in "Logan." Still, Urban is 50, the same age that Jackman was when he hung up his adamantium claws for good. It's hard to imagine that he'd want to pick up such an intense commitment so late in the game, iconic as the role is.
It's true that Urban's grumpy, grisly countenance would be a match made in casting heaven for some, but he's probably got the right idea in taking his name out of the running for Wolverine ... unless this is all just an elaborate ruse designed to throw fans off the scent of real casting news. Wouldn't be the first time!