Paramount Faces Lawsuit Over Top Gun: Maverick Copyright Claim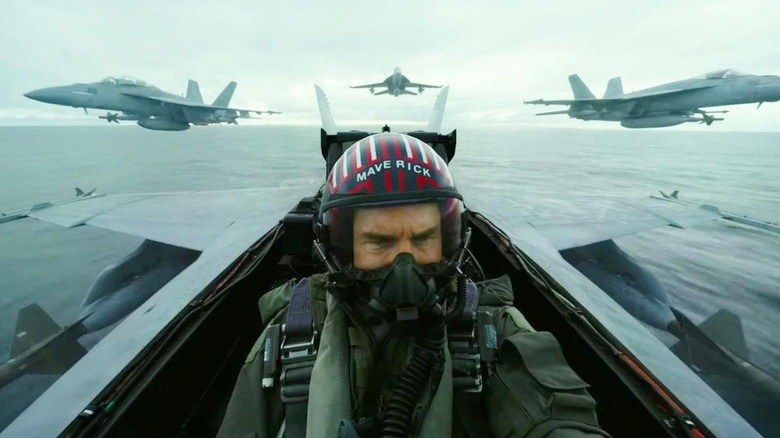 Paramount
"Top Gun: Maverick" has been flying some remarkably friendly skies since its Memorial Day weekend opening. The film took off theatrically in the U.S. with a stratospheric $160 million four-day gross, and dropped a mere 29% over its second weekend, the best-ever domestic hold for a movie that opened over $100 million. Backed by rave reviews and a rare A+ Cinemascore, Paramount and star Tom Cruise have a bona-fide phenomenon on their hands. So maybe they were due a little choppy air.
According to The Hollywood Reporter, the heirs of Ehud Yonay, the journalist who wrote the 1983 Californian article on which 1986's "Top Gun" was based, are suing Paramount for violating their copyright. The Yonays claim Paramount "consciously failed" to renew the copyright in 2020 when the rights to the story reverted to the family, and they are now seeking an injunction to keep Paramount from continuing to exploit the property.
A target-rich environment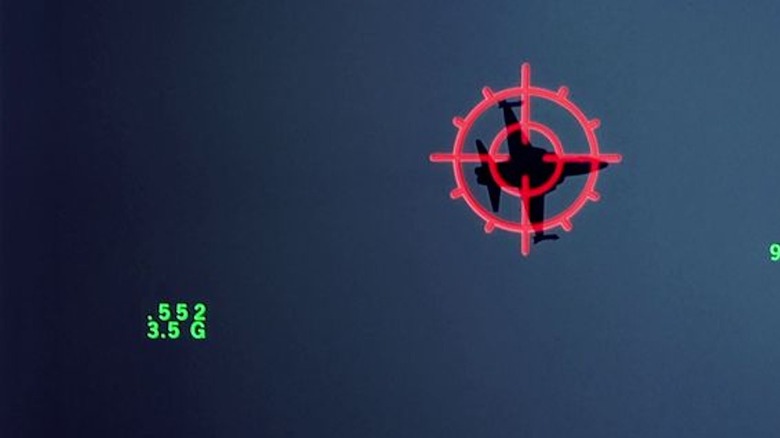 Paramount
To place this in dogfighting terms, the Yonays have achieved missile-lock on Paramount. There is a provision in copyright law that allows authors or their estate to reclaim/terminate a property's license after thirty-five years. The Yonays sent Paramount a notice of termination in January 2020, and are alleging the studio flat-out ignored the statute. They also claim the film wasn't finished until May 8, 2021. Paramount says the movie was "sufficiently completed" before the termination date. The studio has also, of course, pledged to mount a vigorous defense to combat a copyright claim they believe is meritless.
How does this play out?
A valuable legal wingman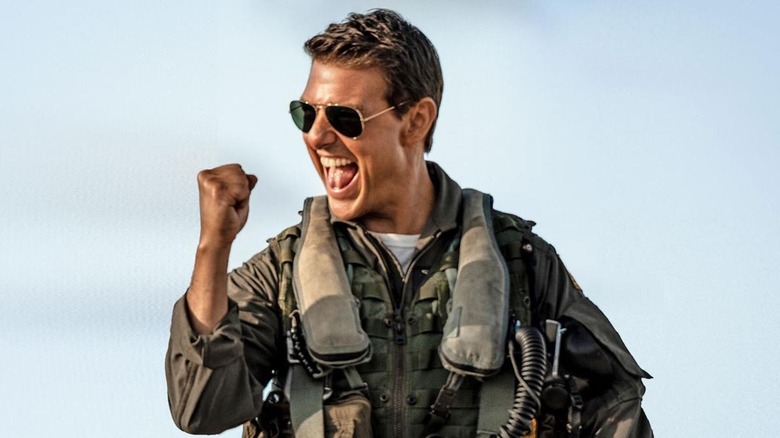 Paramount
The Yonays have retained the services of IP attorney Marc Toberoff. You might not know his name, but you know his client list. He represented the estates of Superman creators Jerry Siegel and Joe Shuster in an epic copyright war against Warner Bros., and waged an equally pitched battle against Marvel Entertainment on behalf of Jack Kirby's heirs regarding the rights of the author's many, hugely iconic comic book creations (e.g. Captain America, The Fantastic Four and The X-Men). Toberoff doesn't always win, but these battles can get drawn out over years. Since "Top Gun" isn't anywhere near Superman and Captain America in terms of licensing (there are only two movies at present), Paramount will likely settle. It's what Fox did with Toberoff's screenwriter clients who sought to reclaim the rights to "Predator;" he also negotiated a settlement with James Brown's estate on behalf of the musician's children.
For now, Paramount and the Yonays will exchange fire in the trades, and possibly walk this dispute right up to the brink of a lengthy legal battle. Paramount, however, can afford to pay, and, to quote Gary Sinise in Ron Howard's "Ransom," payers pay.