Guy Pearce Is Returning To Australian Soap Neighbours For The Series Finale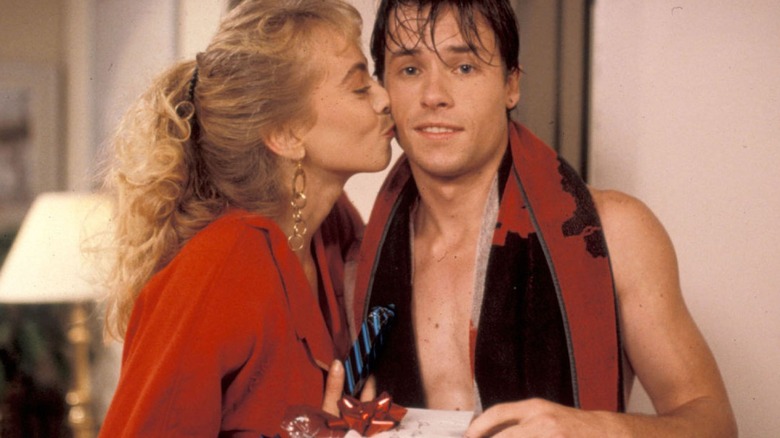 Fremantle Media Ltd/REX
We all have to start somewhere, and for a surprising number of actors, that somewhere is a soap opera. Guy Pearce is one of them: his first-ever role was in the Australian soap "Neighbours" in 1986. Now, Deadline reports he's returning to the show for its final episode in August.
For the uninitiated, Melbourne-set soap "Neighbours" began in 1985 and has run for 38 seasons to date. By the time it ends this summer, the show will have aired nearly 9000 episodes. Pearce, who has since gained fame for his turns in films like "Memento" and "L.A. Confidential," appeared in over 400 episodes across a three-year span in the 1980s, playing Mike Young.
Mike's plots never reached the absolutely ludicrous narrative highs of American soaps, but the character did go through a lot in his time on the show. Many of the teen's arcs involved family dynamics related to his abusive father, as well as romances, but the guy also seemed prone to some terrible luck. By the time Pearce left the show in 1989, Mike's adoptive mom had been killed in a car accident, his friend Jenny had been paralyzed in a motorcycle accident, and his biological mom had been hurt in a plane crash. Hopefully, when Mike returns, he won't be allowed near any heavy machinery.
Mike Young returns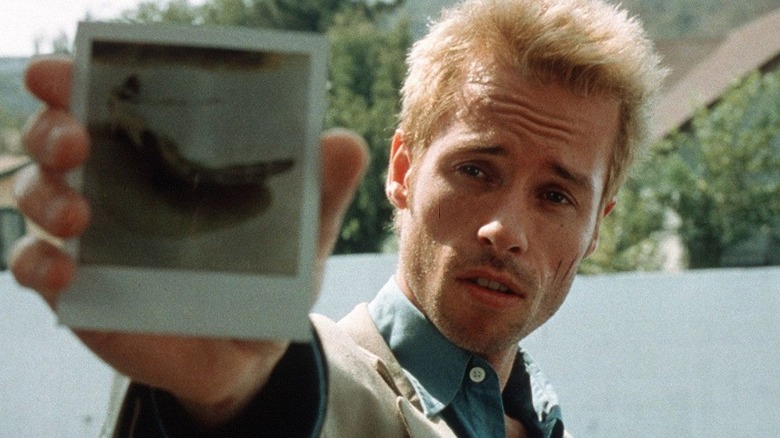 Newmarket
"Neighbours" has seen moments of tremendous popularity throughout its lengthy run, but lost viewership in recent years before finally being canceled. For years, "Home and Away" was among the stiffest competition in the Aussie soap game, and Pearce appeared there, too, in 1991. The actor has since gone on to perform in a wide variety of great projects, from the underrated cannibal Western "Ravenous," to Ridley Scott's "Prometheus," to, most recently, HBO's hit crime drama "Mare of Easttown."
Pearce expressed his excitement at returning to "Neighbours" in an interview with Metro, saying:
"It is very exciting and surreal at the same time being back on set again, however it feels like coming home. It's where it all started for me professionally. I've been asked to come back on occasions over the years and wondered if it was the right thing to do, but once I knew the show was finishing, I knew I had to do it."
Russell Crowe, Margot Robbie, Liam Hemsworth, and Kylie Minogue are among the stars who got their start on "Neighbours." Minogue is also set to return to the show for its farewell this summer.