Rebel Review: Bad Boys For Life Directors Return With Commendable Drama About Indoctrination And Inaction [Cannes]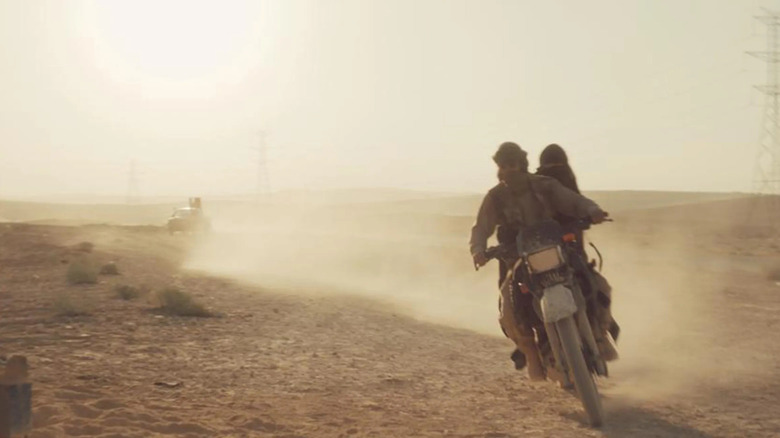 Wild Bunch
"Rebel" is a journey of suffering, possibly the bleakest and most challenging film of this year's Cannes, and definitely not what you first think of when imagining a Midnight Screening selection. And yet, Adil & Bilall, the breakout directing duo behind "Bad Boys for Life," manage to make the grueling story of two brothers targeted and radicalized by ISIS into a compelling, action- and music-packed drama about indoctrination and inaction with an ending you won't be able to easily shake out.
The film follows Kamal (Aboubakr Bensaihi), a well-meaning kid of Moroccan descent living in Belgium who can't help but get in trouble at every possible chance, much to the dismay of his mother and the admiration of his younger brother Nassim (Amir El Arbi). When Kamal decides to do something with his life he can be proud of and goes to Syria to help war victims, he is forced to join a militia and eventually coerced into making propaganda videos for ISIS, eventually participating in unspeakable horrors. Meanwhile, Nassim becomes an easy target of recruiters waiting to radicalize another child soldier with the promise of being reunited with his brother.
Though "Rebel" is by no means an action film, co-directors and co-writers Adil El Arbi and Bilall Fallah inject it with enough tense action scenes to satisfy those hoping for another "Bad Boys for Life." As with that film, Adil & Bilall prove themselves adept at making action scenes feel dynamic yet intimate, with the camera essentially glued to our main character while carnage encloses him, with an excellent sense of space and choreography that's as blood-pumpingly exciting as Michael Bay at his best, but with none of the glorification or the gratuitous shots.
A punishing musical war drama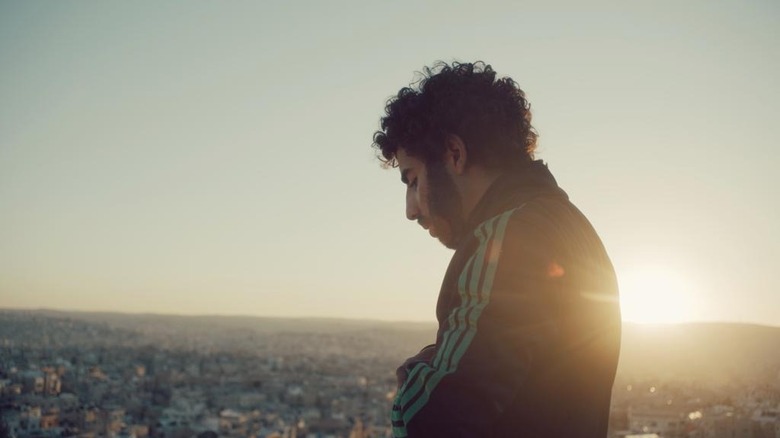 Wild Bunch
As with Michael Bay's movies, you really feel Adil & Bilall's music video background in "Rebel," as the two include several music numbers throughout the film. The mix of tones may be jarring for some audiences, but like with the recent smash hit "RRR," "Rebel" manages to make the musical breaks fit seamlessly with the rest of the story, a break that brings us insight into the mind of the characters and their motivations, like catchy and visually striking rap number where Kamal and his friends sing about the prejudice and racism they face as people of color in Belgium. The directors have said in interviews they wanted the film to explore the nuances of Islam, Muslim, and Arab culture seldom present on the big screen, from its art to its poetry and music. In addition to the songs, the film also includes title cards in Arabic calligraphy that comment on what is happening and lament that things have come to this.
Bensaihi gives an outstanding performance as Kamal, balancing a sense of pride with incredible shame for what he's seeing and utter terror for his life in every scene, while El Arbi injects Nassim with vulnerability and naivete that helps make the audience sympathize with him even as his story takes increasingly darker turns. Like the underseen thriller "Profile," a big part of "Rebel" explores recruitment and indoctrination, and how easily people fall victim to them no matter their background. At one point, one of the commanders of the Islamic State tells Kamal that they have soldiers from every continent, from Asia and Europe to the Americas, which is enough to send chills down your spine.
An emotional gut-punch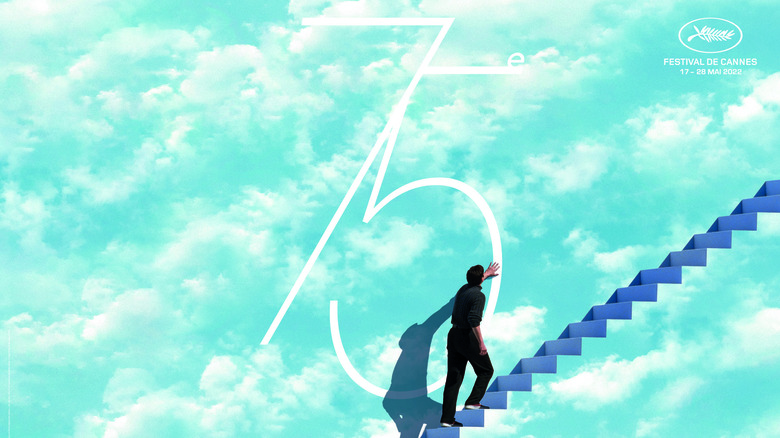 Cannes
Setting the film in Europe, with a focus on first-world boys being radicalized serves a pivotal role in what makes "Rebel" so poignant: the complete inaction, willing and otherwise, of European (at least Belgian) officials to do anything to stop these boys from becoming victims in a war. As Kamal and Nassim's mom tries to get help in getting her boys back, she finds no aid, no empathy, nor a single care. 
As she tells the umpteenth cop who says there is nothing he can do, the more kids are recruited and travel to Syria to die, the fewer brown kids there are on the streets of Belgium that will bother the white folks in charge, and isn't that a win-win for everyone? Of course, as the mom points out, there will come a day when they care: when those same boys go back home, and they're wearing suicide vests. It is a terrifying, devastating moment that hits at the film's themes of inaction and lack of empathy that can only be properly conveyed when the filmmakers can relate to what the film tries to do.
"Rebel" is a bit too excessive in its runtime and the bleak and never-ending punishment of its main characters. By the time the film's last card is revealed and the credits roll, it has already crossed into "he's already dead" territory. Still, it is further proof that Adil & Bilall know how to make kick-ass action scenes while delivering emotional stories.
/Film rating: 8 out of 10.
"Rebel" premiered as part of the Cannes Film Festival 2022.