Ewan McGregor's Daughter Has A Cameo In Obi-Wan Kenobi Episode 2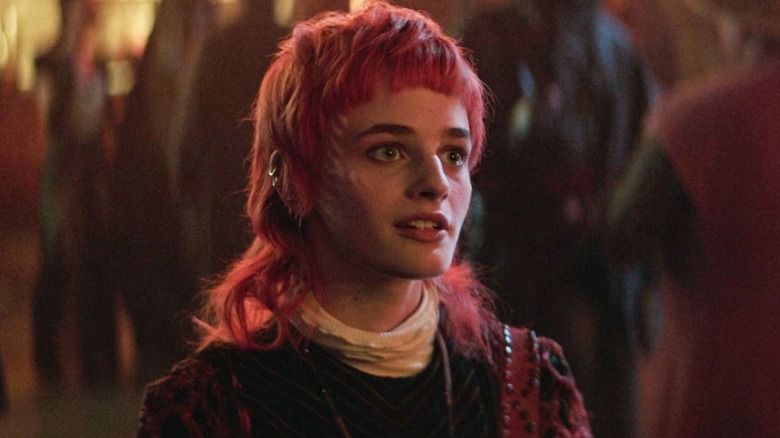 Lucasfilm
The second episode of "Obi-Wan Kenobi" brings us to yet another spot in the galactic underbelly, as our favorite retired Jedi hermit picks up the lightsaber in an adventure that has major One Last Job vibes. At the end of the first episode, young Princess Leia Organa (Vivien Lyra Blair) has been kidnapped, and Bail Organa (Jimmy Smits) beseeches Obi-Wan (Ewan McGregor) to stop sulking and find the precocious future Rebel leader. Obi-Wan obliges (because you don't say no to Jimmy Smits), and sets a course to Daiyu, a new planet with a gritty neon shine. 
One of his earliest encounters is with a bright-pink-haired human named Tetha Grig, a friendly drug peddler who approaches the Jedi to ask if he wants some "spice." What's interesting is that said drug pusher is none other than Ewan McGregor's own real-life daughter, Esther Rose McGregor. The scene is a well-constructed little interlude that showcases the hopelessness of living in a hub for galactic human trafficking, but it also adds layers of irony for reasons we're about to explore.
Obi-Wan has found his daughter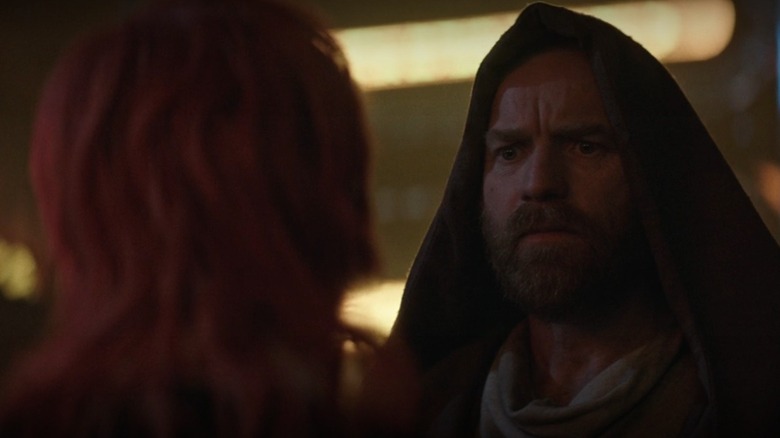 Lucasfilm
In the scene, Obi-Wan is looking for a foothold in Daiyu to begin his search for young Leia. Tetha slides in and asks if he'd be interested in her supply of spice (she's got Kessel Pure, Glitterstim, and Felucian ... these "Star Wars" series are really building up our knowledge of galactic drugs). Obi-Wan replies, "How about some information? I'm looking for my daughter, she was taken, and she's on this planet." Tetha replies that if she's at Daiyu he's never going to see her again and "nobody leaves this place. I was someone's daughter once too." She gives him a free sample of her illicit wares that comes in handy in his Leia rescue, and he moves on to find new leads.
What's hilarious is that the scene between Obi-Wan and Tetha is so extremely meta and on-the-nose. Obi-Wan's cover story is that he's looking for his daughter, spoken to Ewan McGregor's own real-life daughter (so I guess he found her!), and when she replies she was someone's daughter once ... well, that's true also. She was Ewan McGregor's daughter right before they yelled "action!"
Esther-Rose is excellent in the cameo and a great contribution to the series, and watching the scene with this in mind adds a lot of subtle and contextual humor in an already great scene.
The first two episodes of "Obi-Wan Kenobi" are streaming now on Disney+.