Anthony Hopkins Will Play Sigmund Freud In Freud's Last Session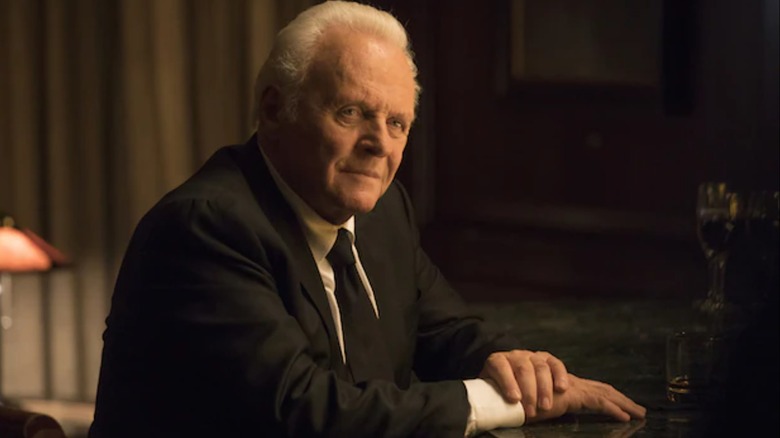 HBO
Oscar-winner Anthony Hopkins is set to play controversial but foundational psychoanalyst Sigmund Freud in an upcoming fantasy-tinged film that tells a fictionalized story about the end of Freud's life (per The Hollywood Reporter). The news comes from Cannes, where the film "Freud's Last Session" is being shopped at market.
"Freud's Last Session" will follow Austrian analyst Freud during the last years of his life, as he meets with author and Christian thinker C.S. Lewis for a debate and exploration of their most significant ideas. Though this meeting never actually took place, the pair's often opposing ideas inspired the non-fiction book "The Question of God: C.S. Lewis and Sigmund Freud Debate God, Love, Sex, and the Meaning of Life" by Armand Nicholi. Nicholi's text then inspired Mark St. Jermain's play, "Freud's Last Session," which will in turn form the foundation of the movie.
As a play, "Freud's Last Session" is a two-hander, but there's no word yet on who will take on the role of "Chronicles of Narnia" scribe Lewis opposite Hopkins. St. Jermain is adapting the play for screen, with "The Man Who Knew Infinity" filmmaker Matthew Brown directing. The film is expected to shoot toward the end of 2022.
Freud and Lewis debate the human condition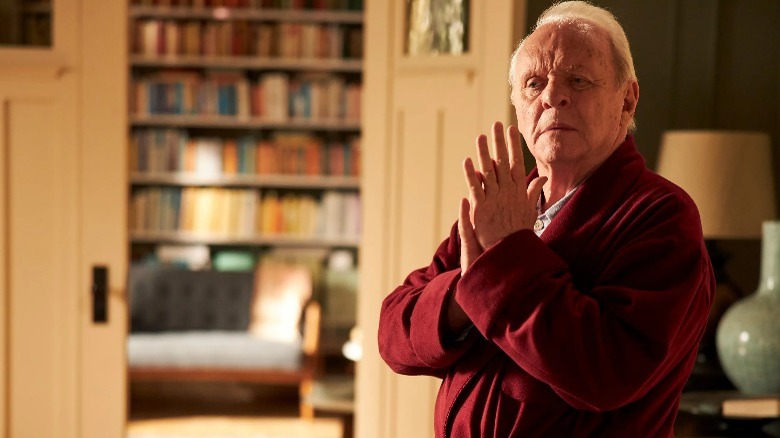 Lionsgate
"Freud's Last Session" is set "on the eve of World War II" (Freud died in September 1939, just a few weeks after the outbreak of war), as Freud and Lewis meet to discuss the existence of God. That the far-ranging discussion will touch on some of the pair's less-than-conventional relationships, like Lewis' romance with a friend's mother and Freud's role as the father of a lesbian daughter. Surely, given everything we know about Freud, these discussions will get weird. THR notes that "the film interweaves past, present and fantasy, bursting from the confines of Freud's study on a dynamic journey."
Brown seems to think the movie will serve a timely purpose during a politically fraught period in history. He said the following in statement shared by THR:
"We live in an age that is so ideologically polarized, where everyone is stuck in their own tribes, with no real dialogue. I want to make a film for all audiences that is emotional, thought-provoking and creative. A film that asks the big questions, while investigating what is at the heart of the human condition: love, faith and mortality."
I'm really not sure about all that, but it is great to see Hopkins taking on challenging projects. At 84 years old, the actor is now one year older than Freud was at the time of his passing, and will be playing the thinker in his twilight years. The "Silence of the Lambs" performer has had great success in his own later years, winning an Oscar for his tremendous turn in 2020's "The Father."