Glee Is Coming To Disney+ On June 1, And Then Presumably Going On To Regionals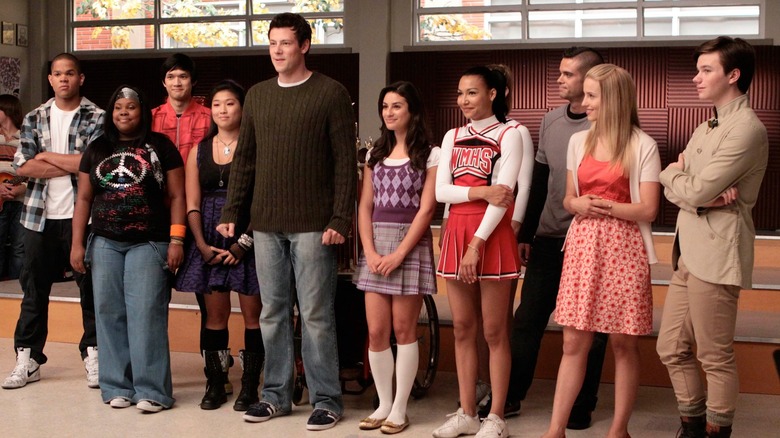 20th Television
Here's a reason to bust a move: "Glee" is coming to Disney+. The erstwhile phenomenon will be making its way to the streamer on June 1st according to the official Disney+ Twitter account, meaning all of the show's catchiest and most ridiculous moments will be right at your fingertips. It's fitting to have "Glee," a series that was already utterly bananas when it aired from 2009 to 2015 and has only seemed more inexplicable in retrospect, sits side by side with a back catalog of bizarre Disney deep cuts and a smorgasbord of musicals.
Disney+ announced the show's new streaming home with a take on the classic Sue Sylvester (Jane Lynch) meme format. "I am going to create an announcement that is so unexpected," the campy and conniving gym teacher says in a caption alongside the news. The move is unexpected, but it's a welcome one for "Glee" fans as the show currently isn't available on streaming.
Relive the show's best, worst, and wildest moments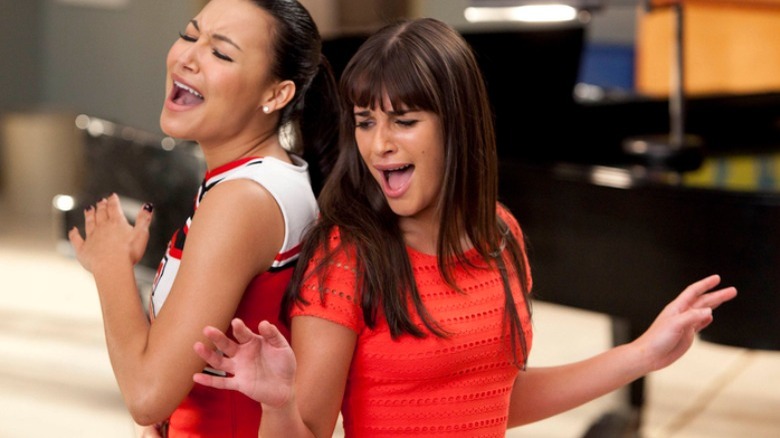 20th Television
The glee club-set series made by Ryan Murphy, Brad Falchuk, and Ian Brennan entered the zeitgeist in a big way soon after it premiered in 2009, spawning concert series and much-hyped special episodes and one of the best "Community" parodies of all time ("What the hell are regionals?" "They're this close!"). "Glee" made everyone in its cast a huge star overnight, and at one point was among the most lucrative TV shows on the air.
In the years since, though, the show has lodged itself in a truly strange place in the TV history books. On the one hand, it featured incredible musical performances from up-and-comers along with Broadway actors like Lea Michele and Jonathan Groff. On the other, it featured some of the weirdest, corniest, most questionable performances (and plot arcs) ever featured on the small screen. Among them is music teacher Will Schuster's (Matthew Morrison) many uncomfortably suggestive hip hop numbers that often saw him thrusting around the classroom while a bunch of high schoolers cheered.
As a "Glee" fan turned "Glee" hater (we are many), I'm most thrilled for the Disney+ move because it could result in an influx of jokes and TikTok videos about how Mr. Schu should be in prison, which, in my opinion, is the internet's single funniest niche. If you do choose to dig into "Glee" in earnest for the first time, may I suggest turning Darren Criss' famous "Teenage Dream" cover and any Groff performance up to full blast, and turning the TV off when Mr. Schu starts break-dancing to "Bust a Move."
"Glee" hits Disney+ on June 1, 2022.