The Morning Watch: How Mike Myers Creates Characters, Halo TV Series Easter Eggs & More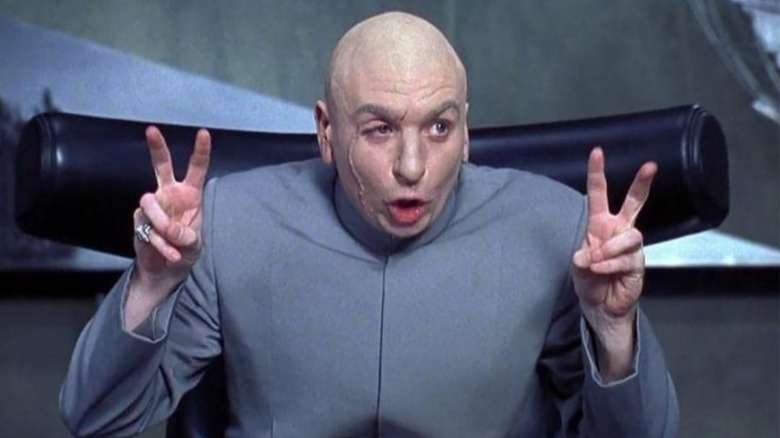 New Line Cinema
(The Morning Watch is a recurring feature that highlights a handful of noteworthy videos from around the web. They could be video essays, fan-made productions, featurettes, short films, hilarious sketches, or just anything that has to do with our favorite movies and TV shows.)
In this edition, Mike Myers ("Austin Powers" and "Wayne's World") talks about creating the slew of characters that he's played over the years, including the eight he plays in his new series "The Pentaverate." Plus, Paramount+ takes us on a tour of some "Halo" Easter eggs you may have missed. And finally, Elizabeth Olsen, star of "WandaVision" and "Doctor Strange in the Multiverse of Madness," sits down for a lie detector test.
Mike Myers on how he creates so many characters
Mike Myers, he of Austin Powers fame, joined "Netflix is a Joke" to discuss how he creates all his crazy characters, from Linda Richmond and her pronunciation of "coffee" as "kwah-fee," Austin, and the eight characters he's currently playing in his Netflix series "The Pentaverate." Eight. Characters. He also talks about the things he learned from people like Peter Sellers, Dave Foley, Conan O'Brien, and more, and his gratitude to his makeup artist for his new series, Louie Zakarian. He says it all about a single word like "coffee" for Linda that launches him into a character, then the walk, then whatever obsession that character has. Eight characters, folks. 
Ooh, look! Easter eggs in Halo!
Next up we have a new video from Paramount Plus giving us a closer look at some of the Easter eggs you might have missed in the "Halo" TV series. Executive producer and showrunner Steven Kane gives us a tour of them, including the code on Rubble which is 343, paying homage to both the first game and 343 Guilty Spark, and developer 343 Industries, which took over back in 2011. There is mention (and a sighting) of banshees, the reclaimer symbol, and a line from "Halo C.E.," "Cave network does appear to be a natural formation." That's a whole lot of Easter eggs and that's just a taste!
Elizabeth Olsen takes a lie detector test
In our final video for the day, "Doctor Strange in the Multiverse of Madness" star Elizabeth Olsen joins Vanity Fair to take a polygraph test. Though these things aren't totally accurate and don't hold up in court, she's asked some crazy questions, including if it really was Agatha all along, her thoughts on other actresses, her favorite Chris, whether she's ever seen a Tik Tok video, and if she has a secret Instagram account. This is always kind of a weird interview, but there are some fun things in here. For instance, she does think that Benedict Cumberbatch looks like an otter, and since she loves otters, that's cool. She is also asked about her sisters and whether or not she's actually met John Krasinski.